The best old-school childhood snacks from Singapore
Revisit your childhood days with these old-school snacks we saved our allowance for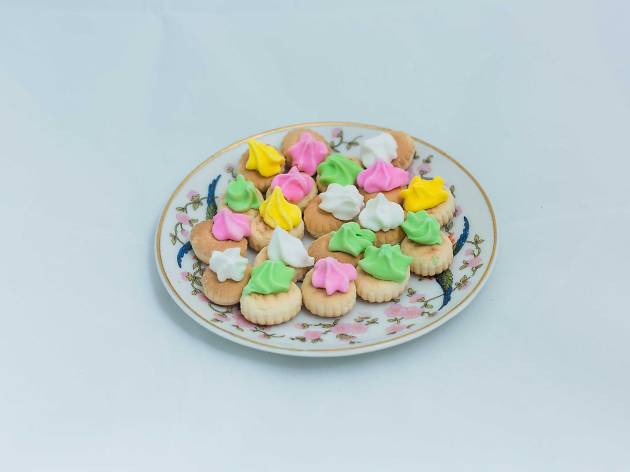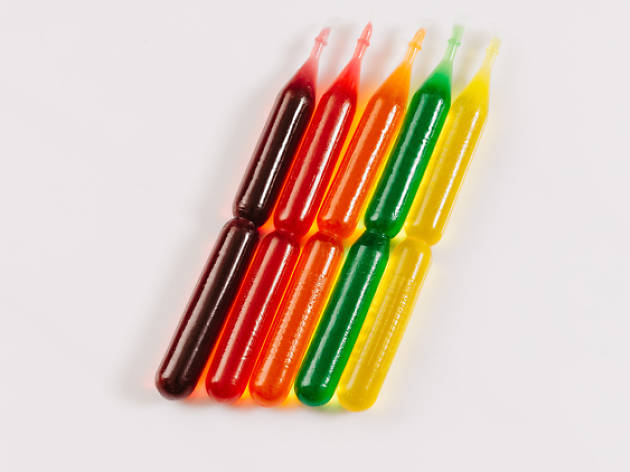 Hot hot heat and ice cold sweet snacks – a magical combination. A timeless favourite regardless of age, this colourful iconic snack is the best way to triumph the muggy Singapore weather. Plus, it's cheap too.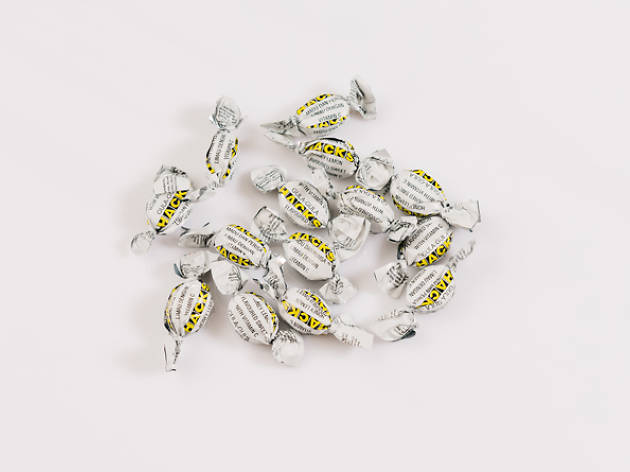 Hack the cough with Hacks, a strong-smelling mint that will remind us of all the times we got sick in our childhood. We don't know if it even works or not, but you can still find Hacks sweets being sold at convenience stores everywhere.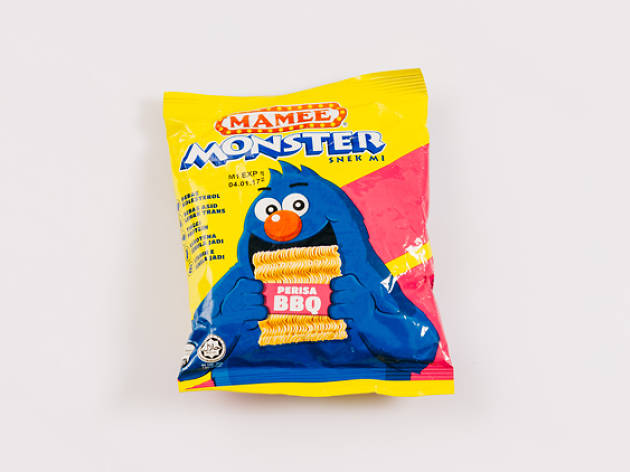 Despite of how it looks, Mamee is not an instant noodle – it's a snack noodle, meaning no cooking is required. There's many ways to eat this snack but our favourite is crushing the noodles first before adding the flavoured salt – that's actually tasty, tasty MSG for you.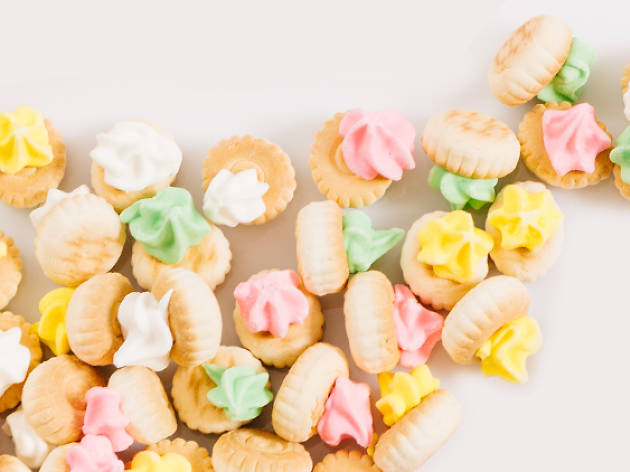 Over the years gem biscuits have somewhat become an icon in Singapore, appearing in jewellery, accessories and even home decor – as throw cushions. Still, we'll always fondly remember these super sweet, fun-sized and pastel-hued biscuits of our childhood.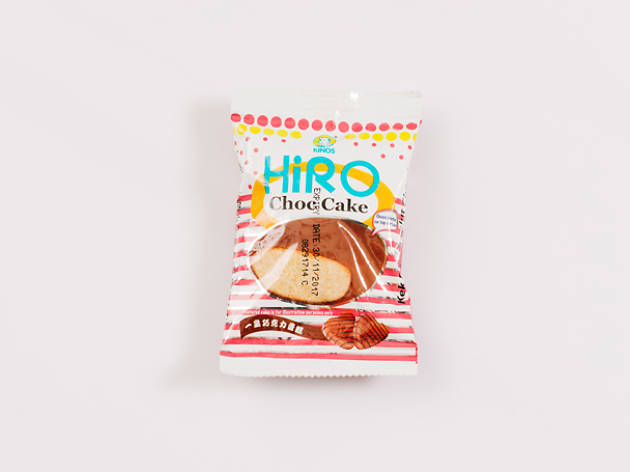 Can't get the real deal? That's okay, we 90s kids just settled for Hiro Chocolate Cake, a mini dry (a little bit too dry if you ask us) sponge cake that is coated in chocolate. What it lacks in taste, it makes up with the nostalgic feeling of ripping open the foil wrapper during recess for all the times your packed lunch was not enough.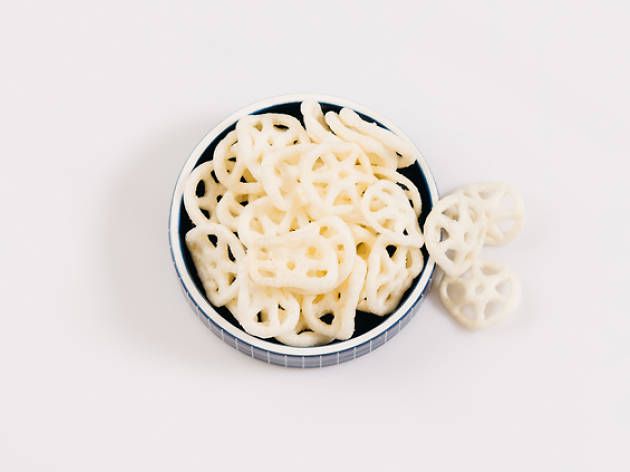 Say what you want but this will still remain one of the best snacks around in Singapore. Delightfully salty (it's MSG again, this we're sure) and addictive, this potato-based cracker is wheel-y good.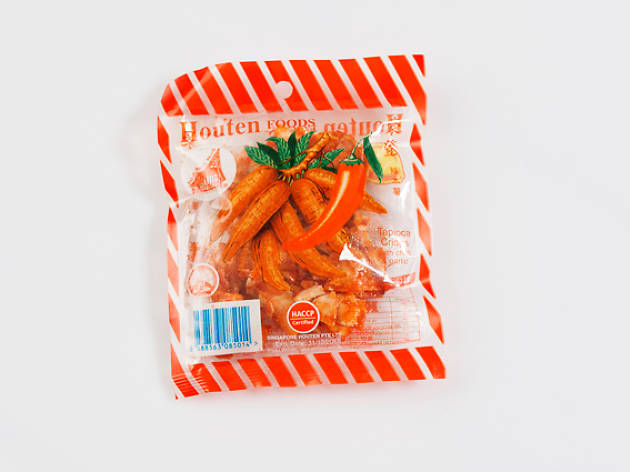 Though not the best-looking snack there is, these tapioca chips remain as one of the most popular local snacks around. Spicy, sweet and sticky all at once, it's quite a messy affair when you get started on a pack.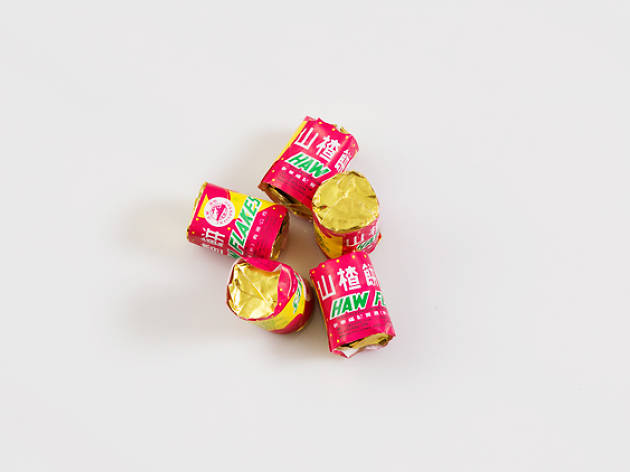 Made from Chinese hawthorn, Haw flakes were actually eaten before ingesting bitter Chinese medicine so its snack status is pretty surprising. Plus, we're super sure the iconic packaging has something to do with its popularity.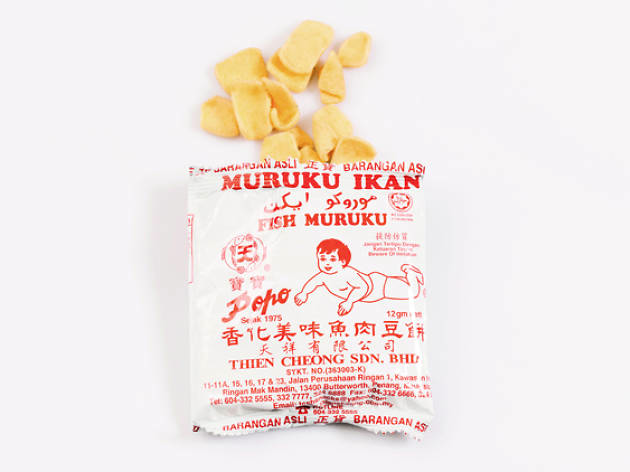 The most memorable thing about this entry-level muruku is probably the minimal design of the wrapper. While it's not big on flavour – you're better off with real and authentic muruku that costs just as much – it doesn't mean that it's any less addictive.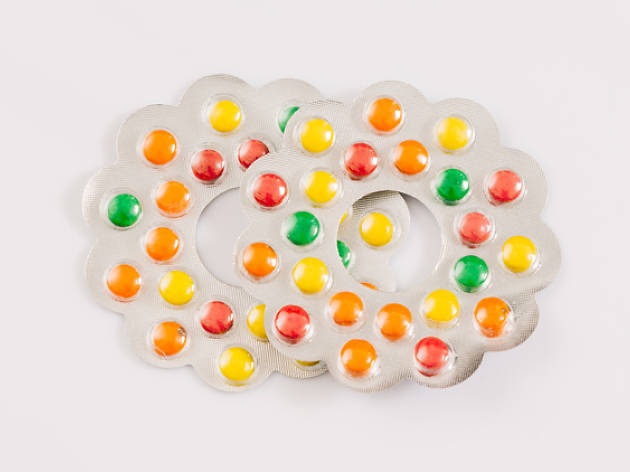 More for its novelty than actual nutritional value (and taste), the Bangle/Eyeglass chocolate (don't be fooled, there's no real chocolate here) sweets were useful during playtime when you need to prescribe "medicine".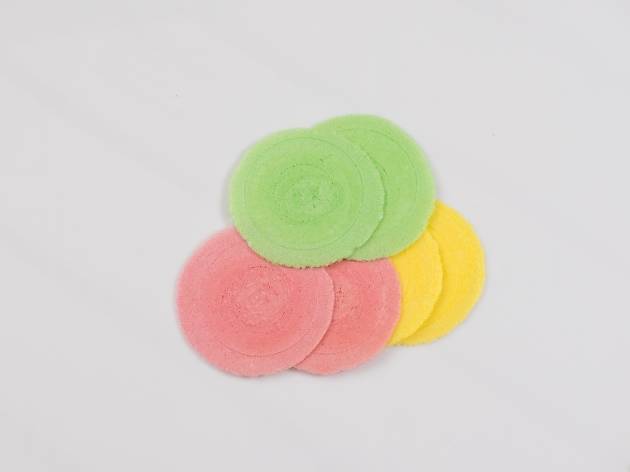 The best thing about these wafers? The colours. There really isn't much to say about its super bland taste but we love the pastel colours it comes in. If you're lucky, you might find these fragile, papery wafers in old-school bakeries around the neighbourhood.
.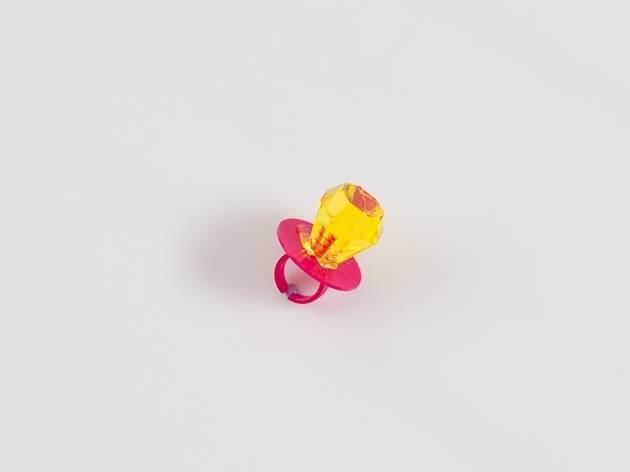 Advertised – like crazy – during Saturday morning cartoons, novelty Ring Pops promised a never-depleting source of sugar. Plus, they come in really pretty retro colours that make you want to collect the whole set – but also question hygiene-related things like "how do I store this for later consumption?" and more.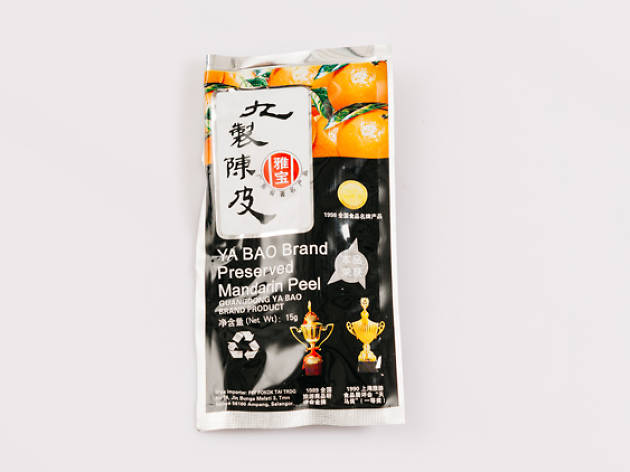 A snack for acquired tastes, sun-dried mandarin peels are spiced lightly so you get an aftertaste that is slightly bitter. It also makes for a useful snack if you are feeling nauseous – some even carry them in their bags when travelling to get over motion sickness.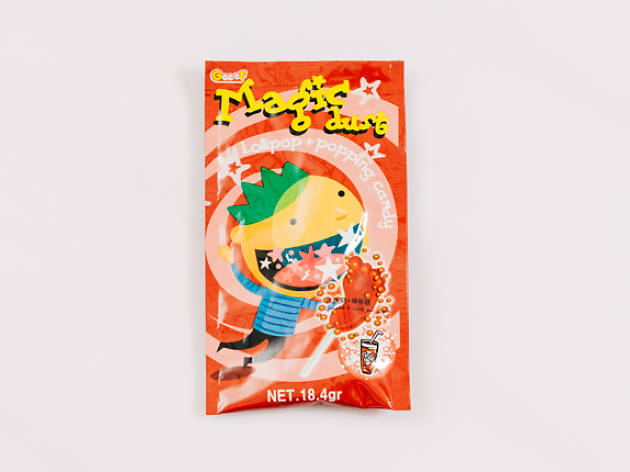 Perhaps the most exciting snack on the list, Magic Dust will take you on a most peculiar sensory experience. Sweet and sour at the same time, the popping and crackling magic that happens in your mouth with a spoonful of magic dust still amazes us years on.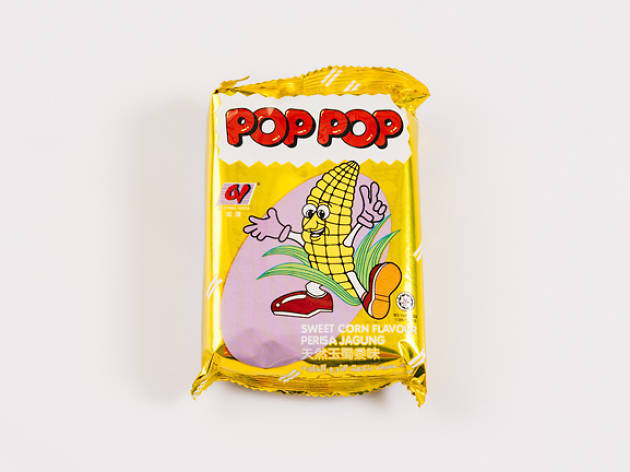 Popular as goodie bag fillers, these corn crackers may be hollow in the middle but they sure pack a punch. Salty, peppery and also slightly sweet – basically, it's easy to get addicted on this snack.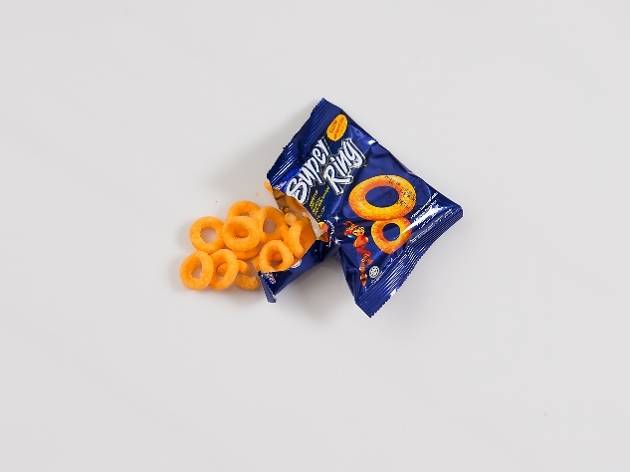 Known for being brightly orange and staining your fingers, these cheesy Super Rings have definitely survived the era. You can still find them in supermarkets, flavour-wise nothing has changed much but yes, they still stain your fingers.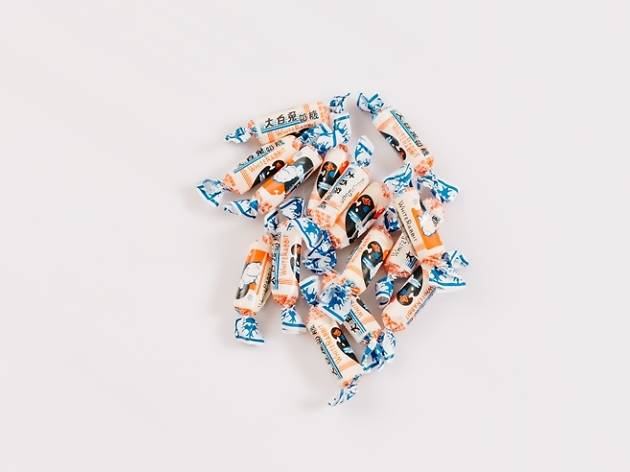 Years have passed and still this old school candy remains iconic. Milky, sweet and chewy – it's all the things kids love. Plus there's the novelty of eating the edible rice paper as well too. These days, White Rabbit has gained new credibility as a milkshake flavour too.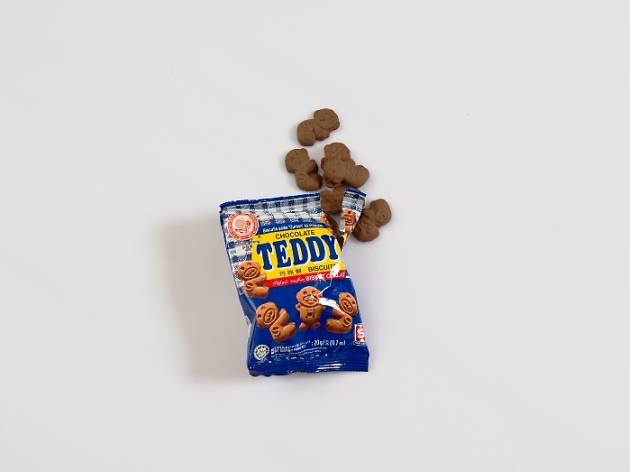 While it may not be one known for how it tastes (it's pretty bland), we all certainly remember buying this snack solely on how cute it is. But there are hacks to enhance the experience like dipping it in a hot cup of Milo. Now we're talking.
Where to buy them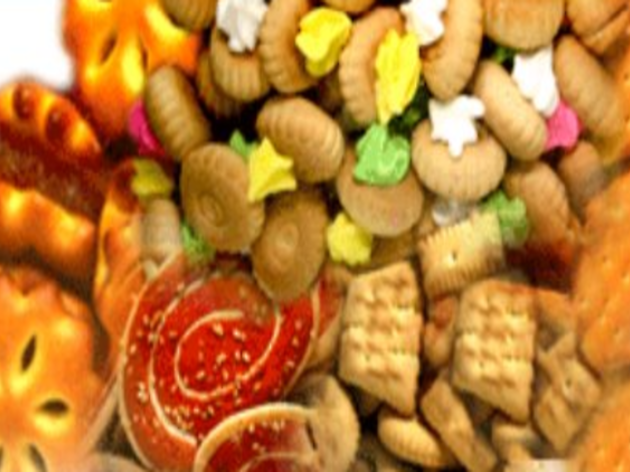 A unique biscuit shop selling old-school snacks that we had back in the days. In here, reminisce your childhood with snacks like gem biscuits and chocolate wafers. Make a trip down for a major throwback to your childhood.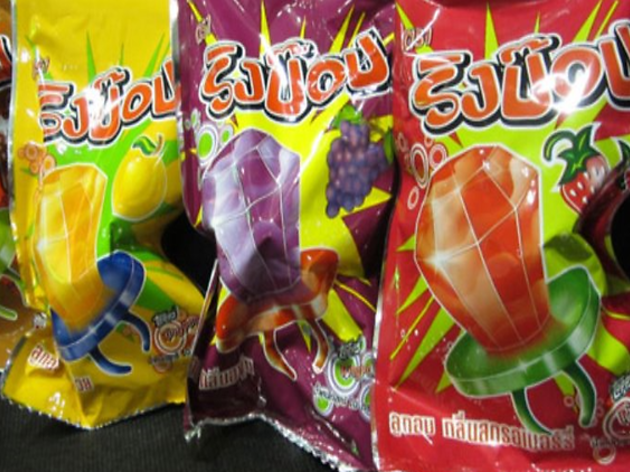 Hidden in Chinatown, Munch Munch is where you can find all your childhood favourites here. Be transported back to the past as you munch on classic snacks like chilli tapioca chips, muruku and more.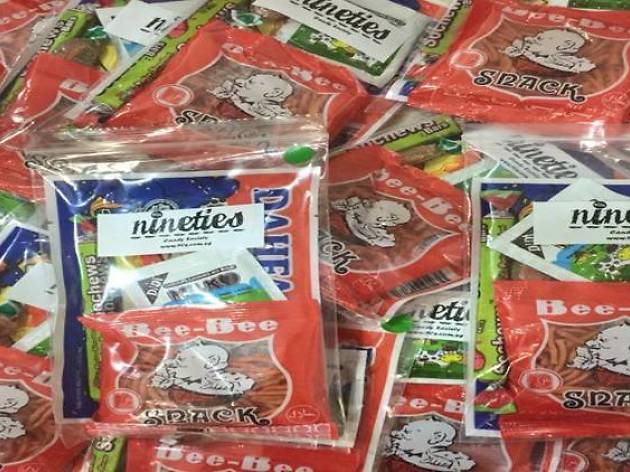 Like its namesake, this 90s store has the biggest collection of classic biscuits and sweets. Check out this unconventional store that stocks up on your childhood favourites and eat your way through memory lane.
More snacks this way