The best hotels with hourly rates in Singapore
Check into these hourly hotels in town for some much-needed privacy, pronto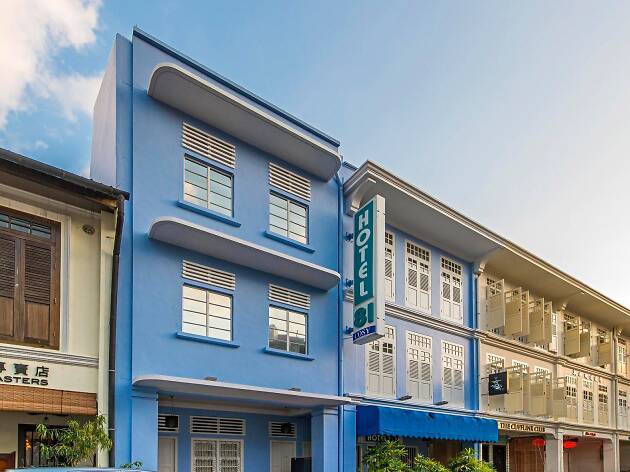 We all know it can be difficult to get some privacy at home, especially if you live with helicopter parents who insist on open doors whenever your significant other is around – as if dating isn't already hard enough. The reasons could be anything from spending quality time with your significant other or getting locked out of the house after a booze-fuelled night of clubbing – but if you ever need to sneak away for a few hours, your neighbourhood Hotel 81 or Fragrance Hotel is the place to go to without burning a hole in your wallet. We check out some hourly hotels to see how they stack up.
RECOMMENDED: The best cheap hotels under $200 in Singapore and the best hotels for staycations in Singapore
The popular choices
We know, we know – we grew up knowing 'Hotel 81' as a synonym for sleaze, dubious transactions and general immorality. But in all honesty, a Hotel 81 branch is your cheapest and easiest option to get away from prying eyes for an hour or two. Many of their branches have transit options with hourly rates away from the city's red light district, including Hotel 81 Cosy, with many a good bar and pub nearby, or Hotel 81 Heritage, which is just a few streets away from hipster haven Haji Lane. Like all the hotels on this list, Hotel 81 branches require identification for both parties when checking in.
The room is decent for its low cost: $40 buys you two hours in the room, and you pay $15 for every additional hour after. Clean sheets, heavy red drapes that cover the windows that overlook the alleyway behind the hotel – so you get utmost privacy. Then again, who comes to Hotel 81 for the view?
Although its street reputation is not quite as unsavoury as that of Hotel 81, the Fragrance hotel chain is also known for its clientele, even as it has been trying to shed this image. Like Hotel 81, Fragrance Hotel Bugis has transit options with hourly rates. A double room costs $40 for a minimum of two hours, with $40 for every additional hour. Rooms are generally small (some don't even have windows), but if you're not fussy about your potential play area, this branch works fine for a centrally-located option. One note though: the radio station that blares through the PA system on the ground floor from 9am to 6pm can either be an irritant or a good way to obscure any noises you may be making.
Fragrance also has many other branches in numerous locations, and Fragrance Hotel Lavender has the cheapest rates of the hotels on the list, with $30 for two hours in a superior double and $15 for every additional hour. But don't expect anything beyond a basic hotel room with no frills.
For naps
Known for its transit hotels in five airports around the world, Asia's first YotelAir opens in Jewel Changi Airport. The Changi Airport outpost offers flexible check-in and check-out time, comfortable cabins inspired by first-class cabins, and smartly-designed spaces — great for taking power naps or freshening up before your flight. The state-of-the-art hotel also makes use of airline-style kiosks instead of traditional front desks, so you can simply check yourself in and out. Rates start from $80 for four hours.
If you're looking for some shuteye in a private space then The Pod is for you. Each capsule also comes with Wi-Fi, a reading light and a fold-down table if you're looking for a quiet place to get some work done. Your sleep and comfort is also well taken care of, with cotton sheets and a fluffy duvet – prices start from $40 a night so you don't have to break the bank to catch some zzz's.
Located in Changi Airport Terminal 3, The Haven has nap rooms that also grant you access to its rain shower facilities and snack bar should you need a place to freshen up during those long transits. Prices start from $75 for three hours in the nap room but $32 gets you access to the lounge for two hours.
For budget hotels under $200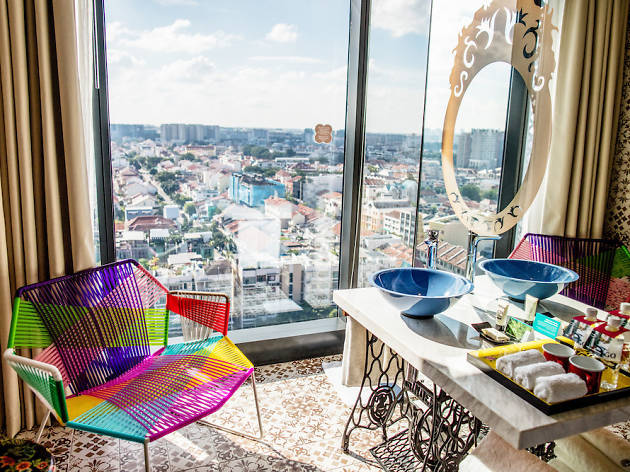 You don't have to slum it out at dodgy hotels to have a good time, these cheap hotels under $200 won't break the bank while providing a comfortable stay.