Find me a date: Dinesh and Krisha
These city kids ditched Tinder and let us play matchmaker. Here's a blow-by-blow of their blind date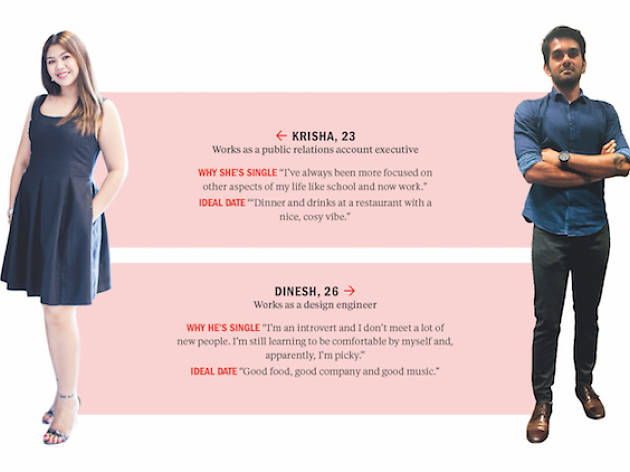 The date: our daters had a meal at Coriander Leaf Grill
First impression
Krisha: "He exuded a nice and friendly vibe."
Dinesh: "She was pleasant and put some thought into what she was wearing – I appreciated that."
Chemistry
Krisha: "We had a couple of things in common but, for me, I felt like I was just talking to a friend."
Dinesh: "Unfortunately, no. We are quite different in terms of personality."
Awkward moment
Krisha: "No, not really"
Dinesh: "No. She was approachable and easy to talk to which helped things go smoothly."
Afterwards
Krisha: "We walked towards the MRT together but that's about it."
Dinesh: "Dinner ended pretty late so we just took the train home."
Verdict
Krisha: ♥♥♥ "He's a nice guy and we had a fun dinner but I think it ends here for us. Maybe we could be friends?"
Dinesh: ♥♥♥ "It wasn't a bad date but I didn't feel any sparks. I guess I may be a bit too controlled for her."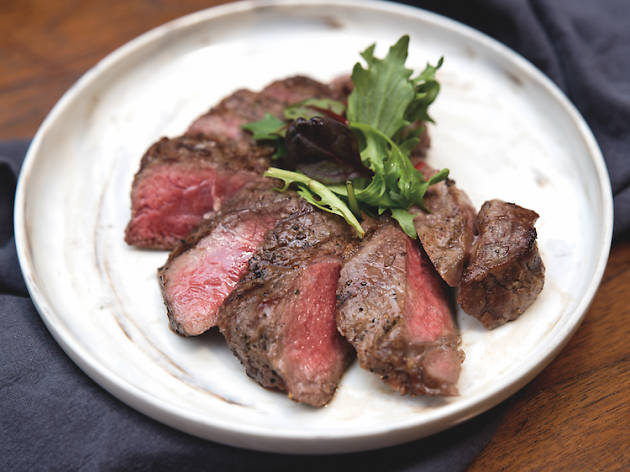 The atmosphere
"The restaurant had a nice, quiet vibe to it. I liked the music they played!" – Dinesh
The food
"The onglet steak was great. The doneness was on point and the bulgogi glaze added a new dimension to make it unique." – Dinesh
The drinks
"The drinks were good. I really liked the prosecco." – Krisha