Find me a date: Joey and Rico
These city kids ditched Tinder and let us play matchmaker. Here's a blow-by-blow account of their blind date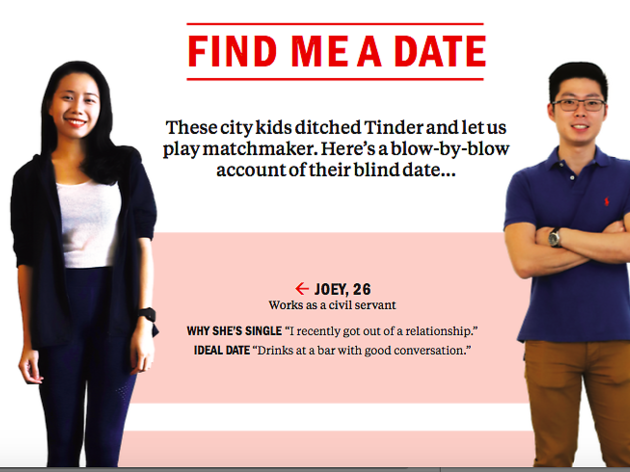 The date
Our daters had a meal at Se7enth.
First impression
Joey: "I thought he made some effort to dress up and looked quite good."
Rico: "She seemed pleasant and looked like a simple and humble person."
Chemistry
Joey: "He felt more like a colleague or friend – it wasn't very romantic because we have a lot of mutual friends. We also talked about work most of the time."
Rico: "I think she was just going with the ow, but in a good way. I enjoyed the date but there wasn't a connection. She seemed more like a hi-bye friend."
Awkward moment
Joey: "He was very eloquent and great at keeping the conversation going."
Rico: "There were moments of silence when we'd try to think of questions to keep the conversation going. It wasn't too painful but as long as we talked, I was more relaxed."
Afterwards
Joey: "After dinner, we went to the restaurant's bar. We talked about more personal matters like family and relationships but I don't think there was any spark."
Rico: "We grabbed a drink at the bar to continue talking and exchanged numbers."
Verdict
Joey: ♥♥♥♥♥ "We exchanged numbers and I think I'll keep in touch with him as friends first with no specific agenda. He texted me the day after the date but we haven't made plans to hang out."
Rico: ♥♥♥♥ "I will definitely keep in contact with her. If there's a chance, I'd go out with her again but I think she wants to focus more on her career."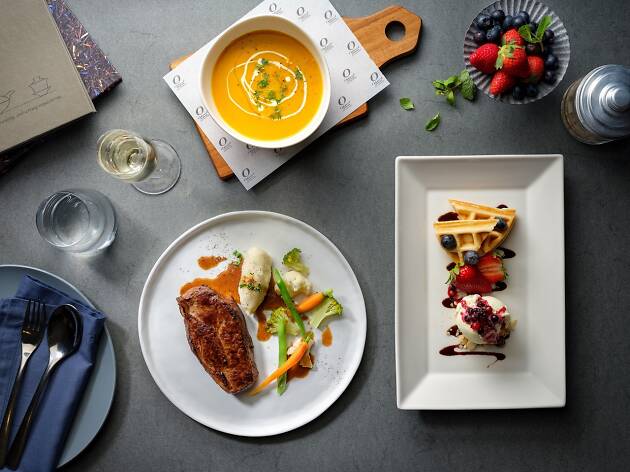 Restaurants, Contemporary Global
The atmosphere
"The ambience was great and it's a good place for a date because it's not crowded. " – Joey
The food
"We had the tomato soup, steak and cheesecake – all the dishes were delicious and I'd come back once I get my paycheck." – Rico
The drinks
" I had a blue lagoon, which was better than average. I would go back to celebrate a special occasion – it's a very romantic place." – Joey
Sign up for Find Me A Date here.
For more dating history