Find me a date: Leon and Vicky
These city kids ditched Tinder and let us play matchmaker. Here's a blow-by-blow of their blind date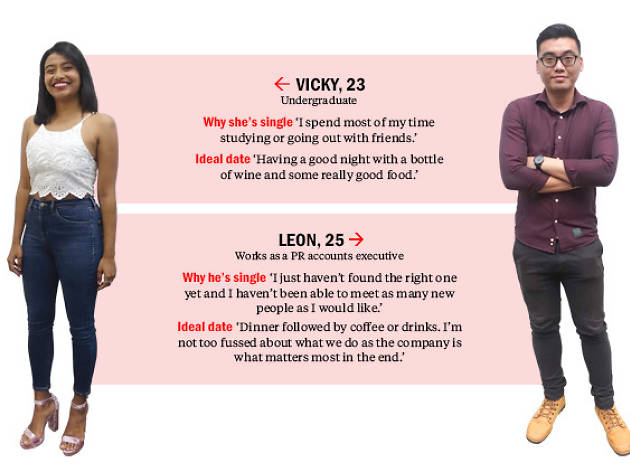 The date: our daters had a meal at Botanico
First impression
Vicky: 'He was polite and a little quiet, but after a while he opened up.'
Leon: 'She was very receptive and nice to talk to.'
Chemistry
Vicky: 'We both like to drink, which is cool. There were things to talk about, but it felt more platonic.
Leon: 'We had quite few things in common, and bonded over a mutual interest in drinks.'
Awkward moment
Vicky: 'We discussed this question during the date and joked about it. The date wasn't awkward.'
Leon: 'I didn't think there were any awkward moments.
Afterwards
Vicky: 'I had to head off, so we took the MRT back. We exchanged numbers before parting ways.'
Leon: 'I asked her if she wanted to get a drink, but she was busy. So we went our separate ways.'
Verdict
Vicky: ♥♥♥ 'Leon was really nice and we could connect, but I wouldn't say there was anything romantic.'
Leon: ♥♥♥♥ 'At the risk of sounding completely deluded, I thought it went quite well. I would want to see her again.'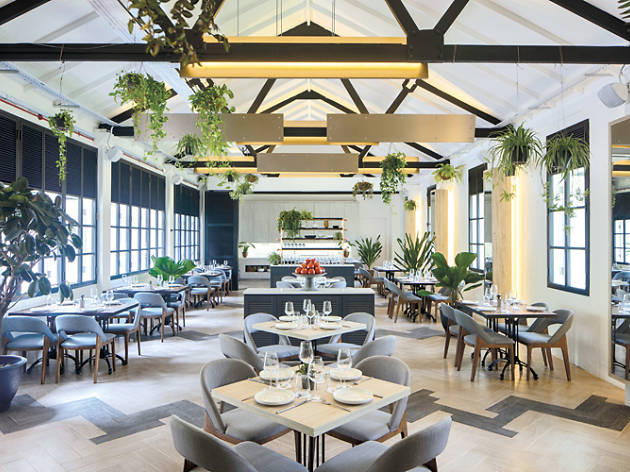 Restaurants, Contemporary European
The atmosphere
'The restaurant is located in the middle of the Botanic Gardens and is absolutely beautiful.' – Vicky
The food
'The chargrilled Tajima wagyu flank was excellent, but I wished the portion was bigger.' – Leon
The drinks
'I had their version of a gin and tonic that tasted really good. It didn't have a harsh alcohol taste, which I appreciate in a cocktail.' – Vicky
More to explore