Find me a date: Pui Ying and Brandon
These city kids ditched Tinder and let us play matchmaker. Here's a blow-by-blow account of their blind date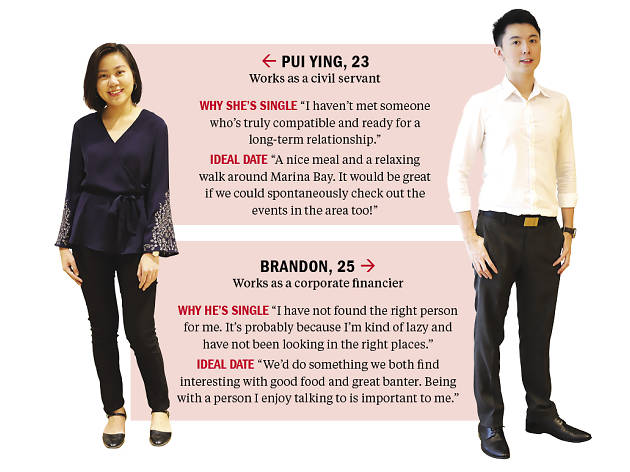 The date
Our daters had a meal at Wine & Chef.
First impression
Pui Ying: "He looked like a well-groomed working professional but seemed a little quiet at first."
Brandon: "I thought she looked really friendly. Talking to her was like hanging out with an old friend."
Chemistry
Pui Ying: "There was no chemistry. We didn't exchange numbers."
Brandon: "There was a certain chemistry. We actually have very similar backgrounds."
Awkward moment
Pui Ying: "There were a few. He finished his food before me so I had to juggle between eating and keeping the conversation going."
Brandon: "Not much. I think it's natural to have moments of silence once in a while to soak in the atmosphere and savour the food."
Afterwards
Pui Ying: "He had to head back to office but he suggested meeting up next week."
Brandon: "I had to get back to the office so we parted ways after dinner."
Verdict
Pui Ying: ♥♥♥ "It was nice getting to know him but we're on different frequencies. We can be friends but we'll see how this progresses since we've only met once."
Keefe: ♥♥♥♥ "The date was enjoyable and she was fun to talk to. We'll see how things go and get to know each other more. After all, it's just the first date."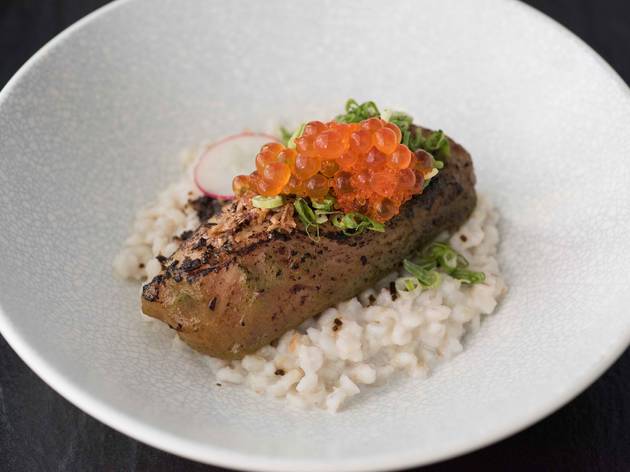 The atmosphere
"The ambience was great, it felt cosy yet modern at the same time." – Pui Ying
The food
"The dishes were very flavourful and refreshing. The beef cheek pasta was my favourite. The sauce was rich and the beef was tender." – Pui Ying
The drinks
"She doesn't drink so I had two glasses of prosecco, which was really nice. The place has an impressive range of Italian wines." – Brandon
Sign up for Find Me A Date here.
More of your favourite guilty pleasure