Best of Orchard Road
We dish out the secrets of the shopping belt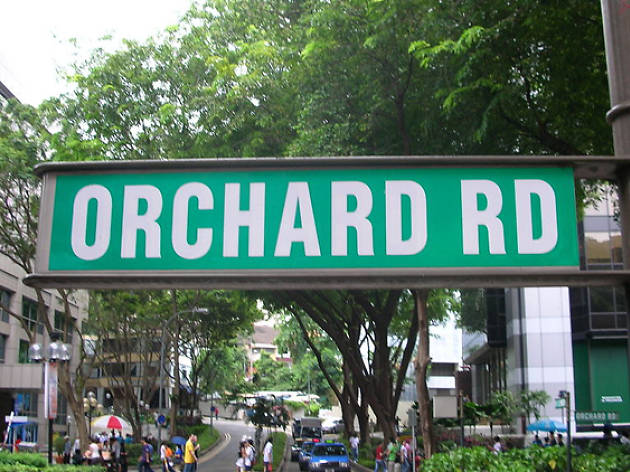 Home to plenty of retail outlets that carry everyday fashion staples to designer threads, you've probably frequent this famous shopping street more times than you can count. But before you make another trip down the stretch, here are some fun facts about the shopping belt that we bet even you mall rats haven't heard about.
Far East Plaza's the only place you should get your nails, facials and hair treatments done. At last count, there are 62 of such salons there.
Read more
ION Sky, located on the 55th and 56th floors, may not be Singapore's tallest observatory deck but at 218 metres above ground, it sure provides a panoramic view of the city.
ION Art is the mall's own 4,000-square-foot art gallery, found on the fourth floor.
The Orchard Residences occupy the ninth to 54th floors of ION. Want some of it? Prices start from just $6.2 million for a 1,808-square-foot apartment.
Read more
The cheapest – and best-value – cup of coffee you can find on the street is from Sapporo Petit Doughnut in Ngee Ann City. The damage? One dollar.
Read more
Orchard Central's the only mall along Orchard Road to offer free valet services.
Japanese retail giant Uniqlo has three stores on the shopping belt, and it's even got plans to open a three-storey flagship at Orchard Central later this year.
Orchard Central's rooftop garden (L11 & 12) is open 24 hours.
Read more
For the cheapest parkings, Plaza Singapura easily wins, at just $1.07 for 2 hours on a weekday (the first hour from 10am to 5.59pm is free).
Read more
Scotts Square's ten high-end luxury brand tenants make it the mall with the highest percentage of luxe fashion stores.
Read more
Coming in at 365 parking lots is Wisma Atria, the mall with the biggest car park in town.
Read more
See more
Shopping is one of Singapore's national pastimes and we've all spent time walking from mall to mall (sometimes to escape the sweltering heat). But do you know which one's the best for camping gear or the best for entertaining your kids? Here we round up the best shopping centres and more, all for your retail therapy. Shop hard.
Read more