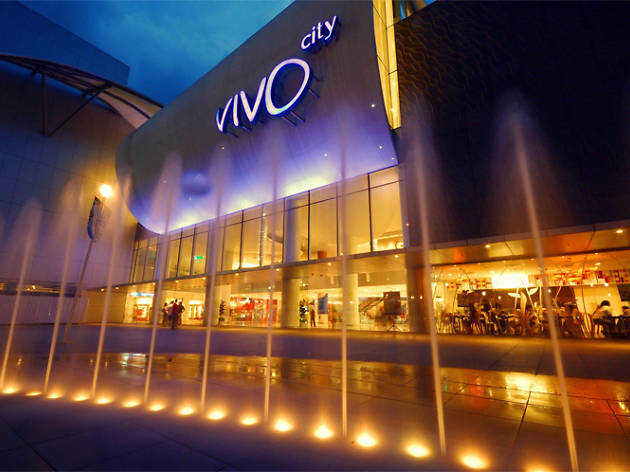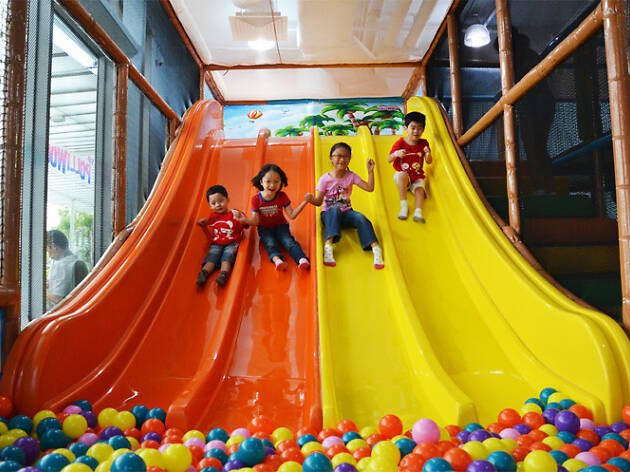 At The Polliwogs (#03-12), kids ($13/weekdays for unlimited play, $13/weekends for 2 hours) can run themselves ragged scaling the rock wall, exploring tunnels and bridges, jumping on the trampoline or into the ball pit, as well as conquering short obstacle courses, complete with rifles that shoot foam balls. One of the perks of the enclosed play areas: parents can get me-time to shop or order some air-fried finger food (from $6) at the café in the waiting area. The semi-outdoor space is also a prime spot to catch the Universal Studios' fireworks display on Saturday evenings.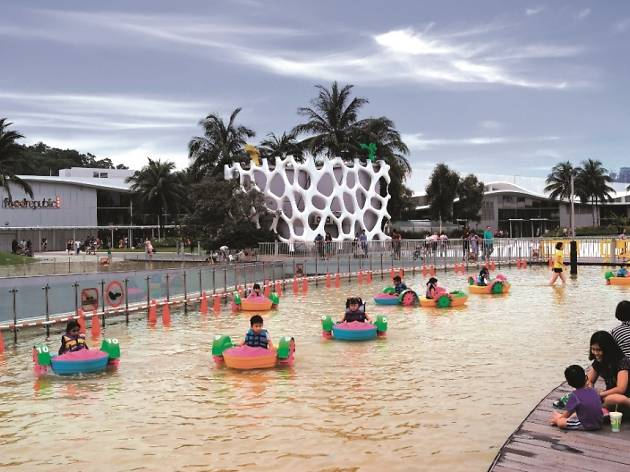 Up on the Sky Park level, children get to commandeer their own Happy Boat paddle boats (from $8 for 10 minutes), or if you have a kid under four, spring an extra four dollars for a 10-minute ride in a tandem vessel.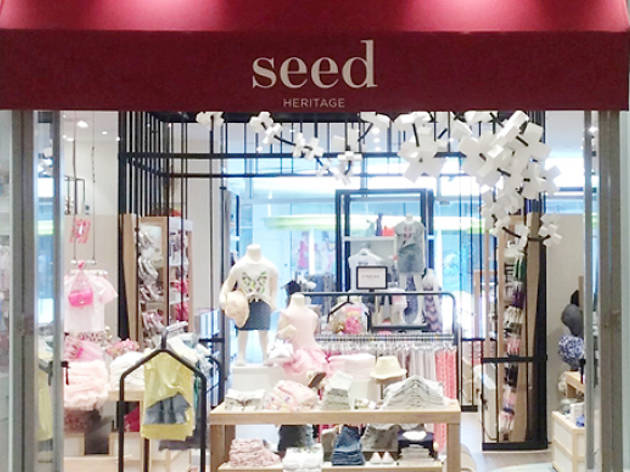 Australian boutique SEED Heritage (#02-87) brims with colourful, stylish staples to doll up your tyke. Nautical-inspired bucket hats ($34.95), straw fedoras ($29.95) and pink jelly sandals (price on request) crowned with flowers sit alongside graphic tees. We're fans of the t-shirt scuba-diving bear for boys ($24.95), and the pompom-rimmed shorts for girls ($39.95).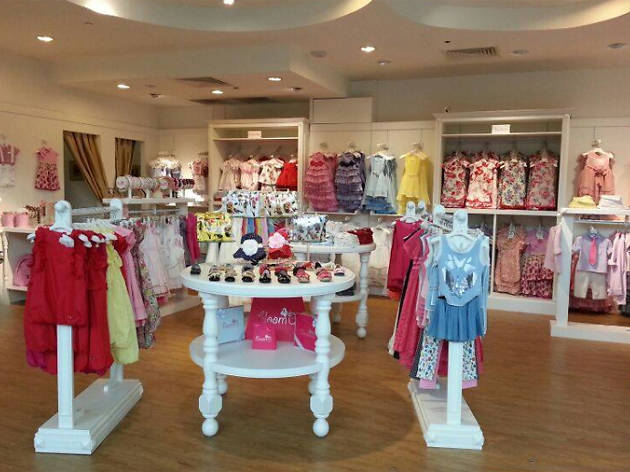 Preppy tuxedos and party dresses are the name of the game at bloomB, a homegrown label that prides itself on offering stylish options for infants and kids aged zero to 14. For your boy's next smart-casual outing, pick from elbow-patch pullovers ($40.90), button-down shirts ($42.90), neckties ($10.90) and bowties ($12.90). Girls have a wider range of options: there are crochet dresses ($68.90), bolero cardigans with cupcake sprinkles ($50.90), and a few frilly dresses – including a modern princess-perfect polka dotted, pinstriped number ($48.90).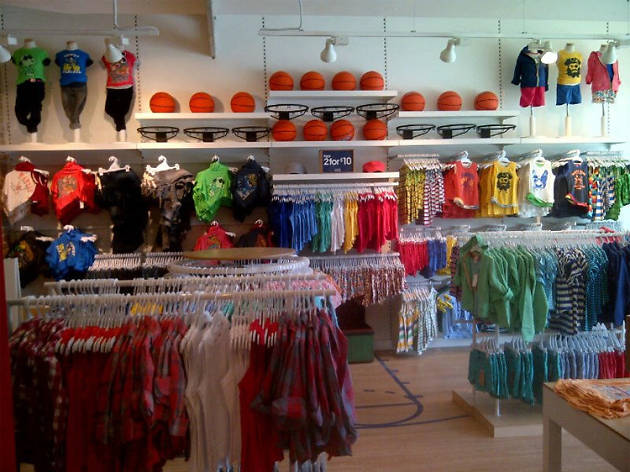 You'll find fun graphic prints stamped on the Baby, Girls' and Boys' ranges at Cotton On Kids (#02-39). There are rompers – the bear suit's ($29.95) always a hit – and unicorn-appliquéd shirts with frilly sleeves for girls ($18.95), plus lashings of neon on geometric-patterned pants (from $19.95) for the fashion-forward. Boys have it good, too: t-shirts (from $16.95) are adorned with planets, smiling monsters and everyone's favourite purple T-rex.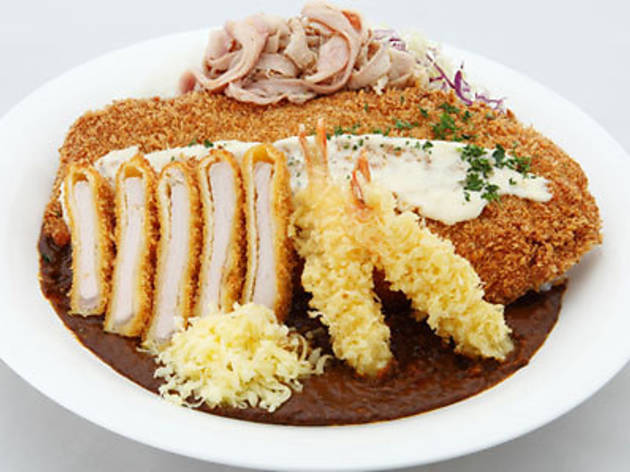 Family-sized (read: huge) platters of Japanese curry served with battered seafood and meats are the reason this restaurant lives up to its name. Choose your spice level and beastly add-ons – we like Combo Curry ($25) with pork katsu, fried fish, pork shabu-shabu, shrimp tempura and shaved cheese surrounded by thick, sweet curry. For seafood lovers, opt for the Sea Monster ($24)with battered fish, scallop, and shrimp tempura and fried shrimp.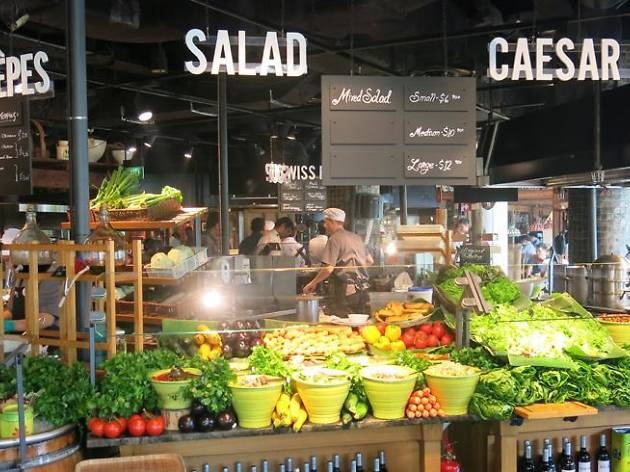 This Swiss-style restaurant's got its marketplace concept nailed, and is a good option for when the whole family can't agree on the one cuisine to eat. Golden-brown röstis (from $7.90) are always a good bet, as are the pastas with mixed vegetables ($12.90), with the option of a cream or tomato base. The aptly named Picky Kids Menu($10.90/three- to ten-year-olds) offers one of six main courses, including rösti with a sausage, or savoury crêpe, complete with a soda or juice to complete the meal.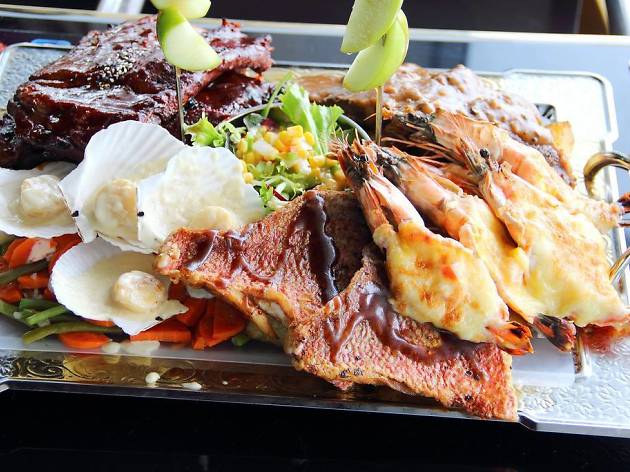 Knights in gilded armour guard the entrance to this medieval-themed restaurant. And even the pickiest of children will want a bite of the regally named dishes, like the Queen Isabelle (from $86.90), a carnivorous feast of roast beef, barbecued baby back ribs, lamb steak and grilled pullet. Kids' meals are also available, starting from $11.90 for Princess Grace's spaghetti to $15.90 for Prince William's baked rice with grilled sausages, chicken thigh and mozzarella.
The 'WTF?!" find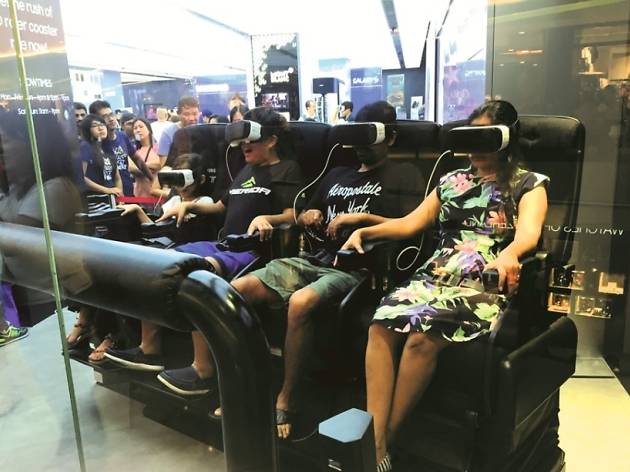 4D VR experience at Samsung
In the future, when we become slaves to our robot overlords, this is how they'll keep us in check. But if you want a taste of that now, head to the Samsung Experience Store (#02-28/29). Strap on a Gear VR headset, cosy up in the chair that bucks around like a bull in heat, and feel the imaginary rush of wind as you're taken on a 4D roller coaster ride. 'Showtimes' are from noon to 4pm and 5 to 9pm on weekdays, and 11am to 9pm on weekends.
Go now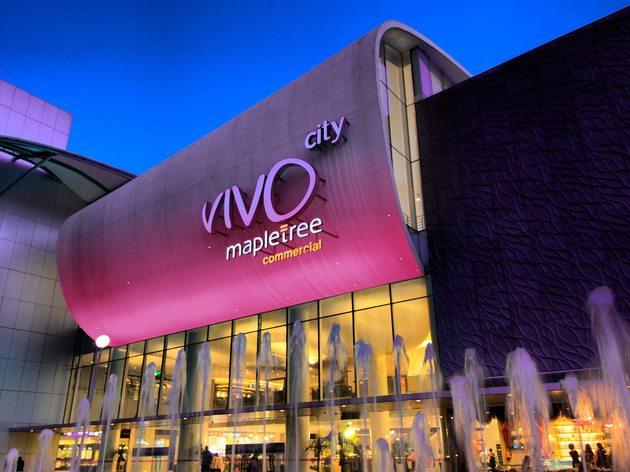 Shopping, Shopping centres
You may need a map to navigate your way around this sprawling mall but one thing's for sure, they've got everything under one roof - both shops, eateries and Golden Village cinema with Goldclass.
See more