This promenade theatre performance uncovers the secrets behind Waterloo Street
The Theatre Practice's Four Horse Road lets you dive into the history of one of Singapore's oldest streets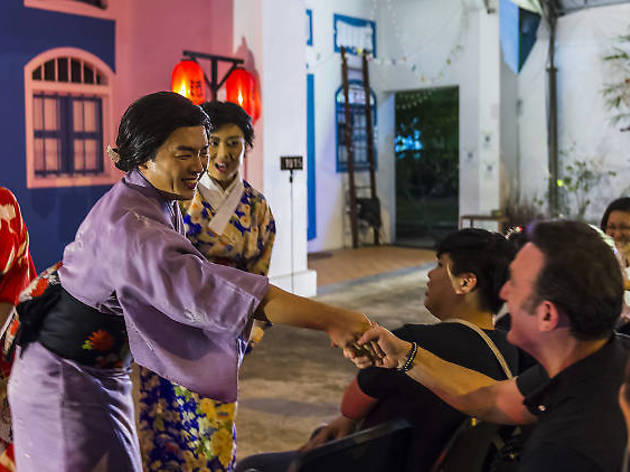 Waterloo Street is the meeting point of Singapore's creative talent. It is home to both major institutions and independent art galleries – from the Singapore Art Museum (currently under renovation) to Centre 42 and the tech-forward Stamford Arts Centre. But as one of the oldest streets in Singapore, it is also home to stories often forgotten. And who better to bring them to light once more than one of the street's long-time residents?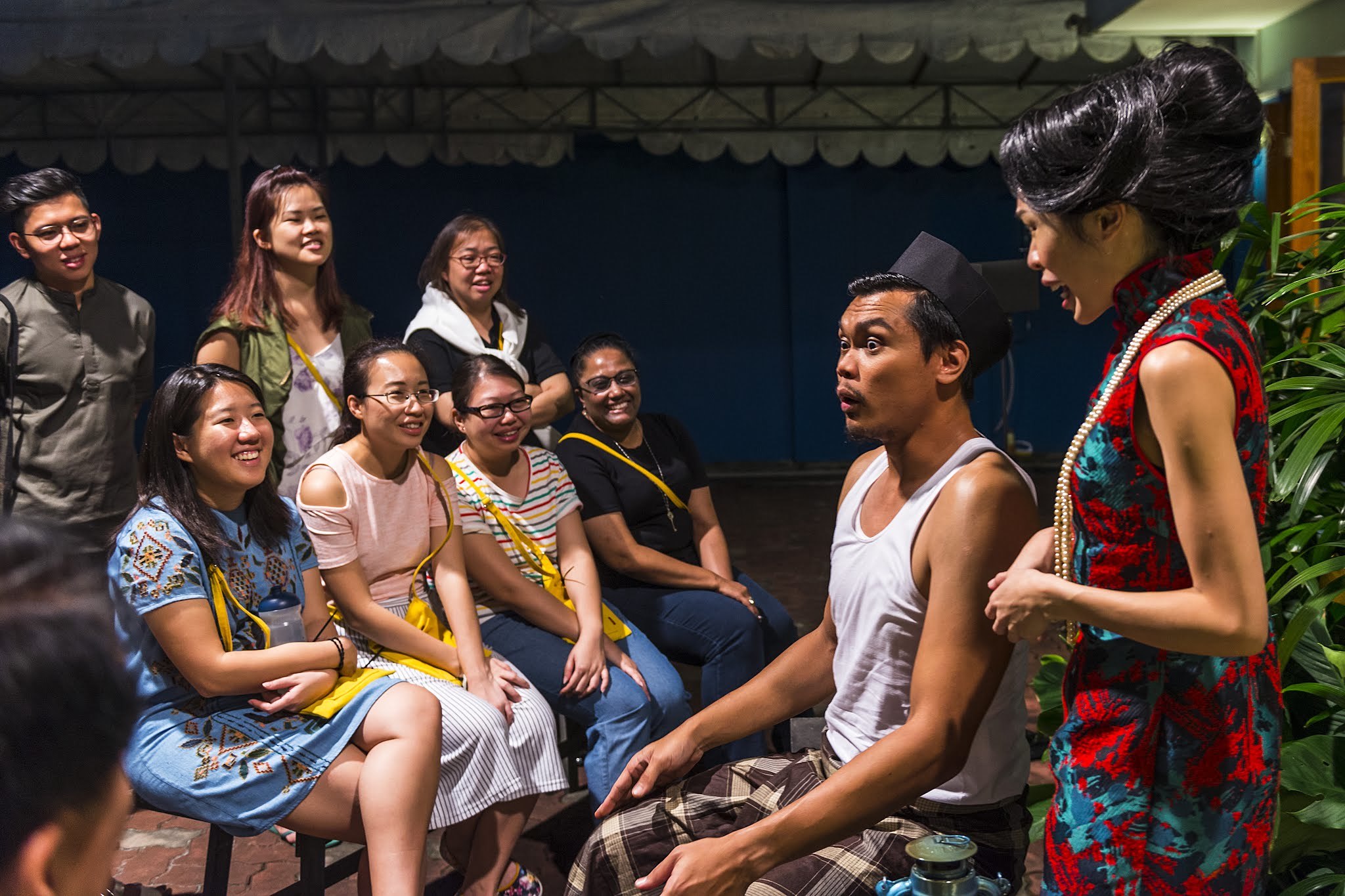 The Theatre Practice has called Waterloo home for more than 30 years and has been a driving force in the local theatre scene since its inception. In 2018, it introduced its play, Four Horse Road, a love letter/ode to where it stands. "When we moved to this new venue more than three years ago from The Stamford Arts Centre, we decided to go further. We didn't just want to engage the community around us; but also the stories and history of the surrounding area which happens to be an early vibrant part of Singapore," says Artistic Director Kuo Jian Hong. "There were a lot of untold stories and interesting characters that have walked through the area. We thought that we should start excavating some of these things in the past."
Performed in a "promenade theatre" format, the play sees the audience walking from space to space along Waterloo Street. There are six groups every night, with each experiencing the play differently. There are 11 stories per night but you only cover eight on each route. Before you head on to the play, we've gathered some interesting little nuggets that you may or may not have heard about the storied street – so you can impress your fellow theatre-goer with your new wealth of knowledge.
What's in a name?
One of the earliest streets to be constructed in Singapore, Waterloo Street was initially called Church Street after a resident councillor, Thomas Church. However, the municipal council changed its name in 1858 to commemorate the 1815 Battle of Waterloo – giving birth to its current name.
"When we started this process, I worked with playwright Jonathan Lim, who studied at Catholic High School, which used to be on Waterloo Street," shares Jian Hong. "Jonathan has a fondness for this area; and he's one of those people who's always interested in the stories of the past. With history, the more you know, the more mysteries they bring. I see this as a process of not just us excavating the past, but also trying to construct and imagine the relationships of these stories from the perspective of the 21st century."
A multicultural community
Long before it became a meeting point for creatives, Waterloo Street was known for its multicultural community. Even now, you'll find Sri Krishnan Temple standing right beside the Kwan Im Thong Hood Cho Temple – both located in the same street as the Church of Saints Peter and Paul and the Maghain Aboth Synagogue. It's a testament to how different cultures and religions co-existed, and continue to thrive.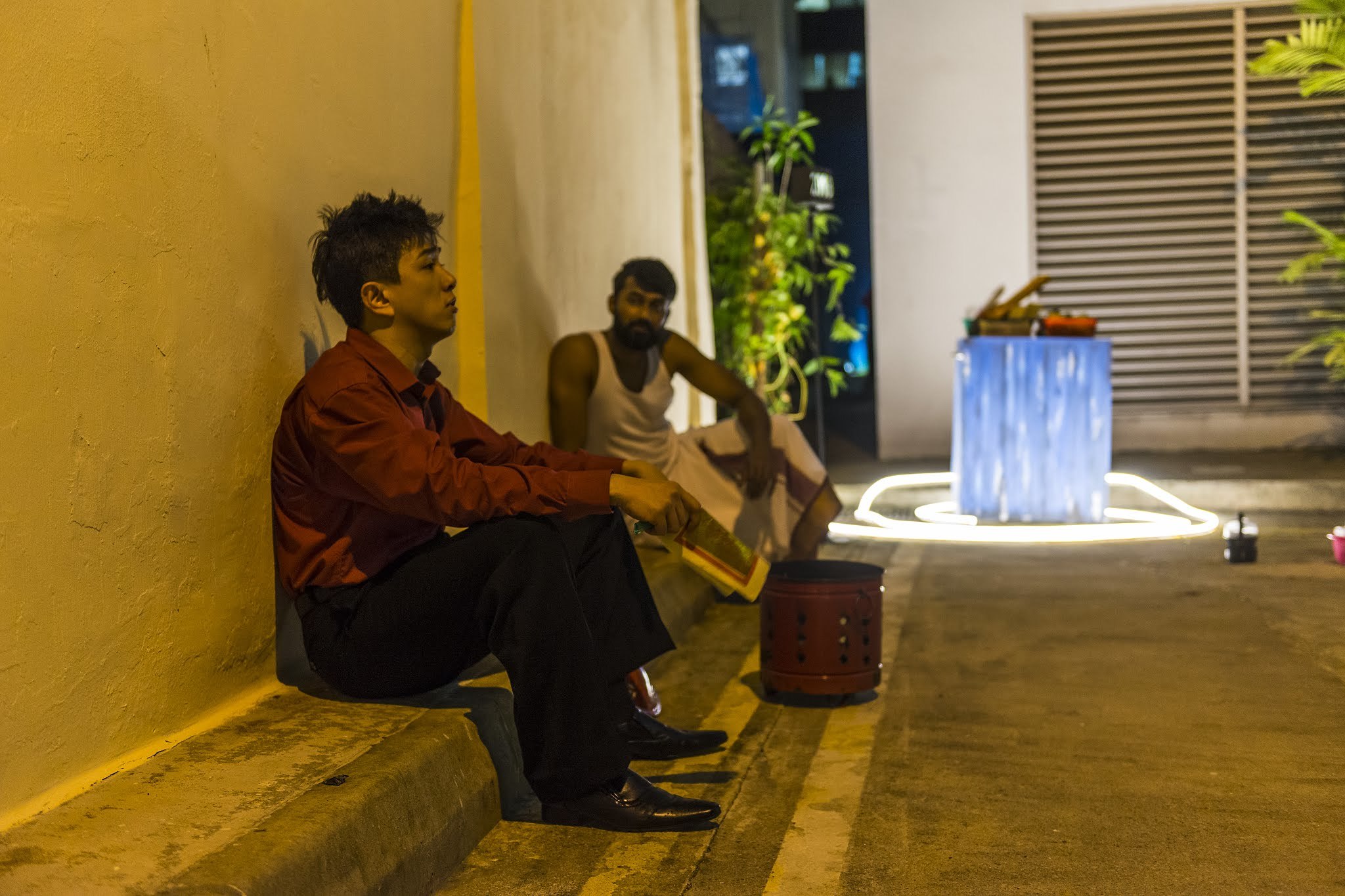 Old buildings, new life
Jian Hong shares: "Because of our rapid, highly condensed growth as a city-state, a lot of things have changed. There are a lot of contributions made by people that have been demolished. But you can still find many footprints that were left behind."
One of the most famous transformations is the former St Joseph's Institution (1867- 1988), which is currently occupied by the Singapore Art Museum. Waterloo Street's colourful shophouses and old cultural institutions have also been earmarked for conservation and repurposed under the National Arts Council's Arts Housing Scheme. An iconic 19th-century yellow building, one of the few remaining examples of gothic architecture in Singapore, is home to Objectifs now. But in its past life, it was once our first Straits Chinese Methodist Church.