5 things to do at Sembawang Hot Spring Park in Yishun
Soak your tired feet and make eggs for breakfast at Singapore's only hot spring park in Sembawang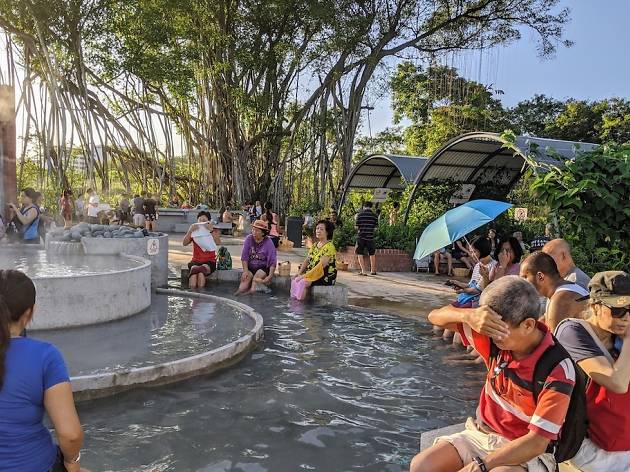 The recently reopened Sembawang Hot Spring Park is an unassuming attraction off Gambas Avenue in Yishun. Before the revamp, the site was barren, with only a singular tap dispensing 70 degree Celsius water that flows down from Bukit Timah. Still, that didn't stop regulars from trekking to the park with plastic pails as they believed that the water has healing properties.
These days, the Sembawang Hot Spring Park is looking lush with transplanted fruit trees, flowers and edible plants. A small man-made stream replaces the drains and warm spring water runs from the main hot spring to a nearby canal. There's also a DIY egg station and glasshouse cafeé where you can unwind after a good soak – here's what you can expect at Sembawang Hot Spring Park.
RECOMMENDED: Guide to Yishun: things to do, see and eat and the best mangrove trails in Singapore to explore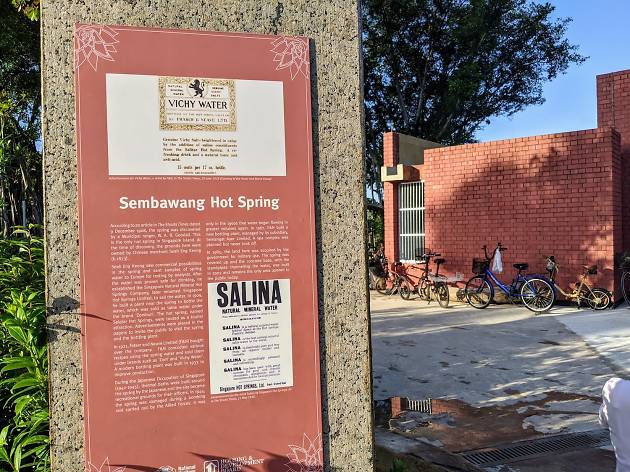 Photo: Delfina
All around the park, you'll find signs detailing the history of the area. First discovered back in 1909, the hot spring was popular with villagers who believed that the water flowing from it had healing powers and medicinal benefits. Later in 1922, when the site was acquired by soft drinks giant Fraser & Neave (F&N), the water was bottled and sold to the public. During World War II, the area near the well was bombed but was later converted into thermal onsen baths during the Japanese Occupation.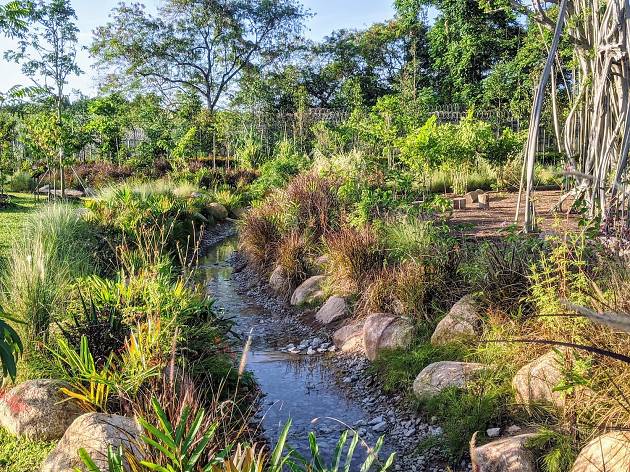 Photo: Delfina Utomo
Learn about local fruit trees
The first thing you'll notice is the abundance of flora and newly planted trees in the park. Many of these plants are actually edible, including fruit trees like mango, belimbing and even lychee, which were found in many kampung communities in Singapore back in the day.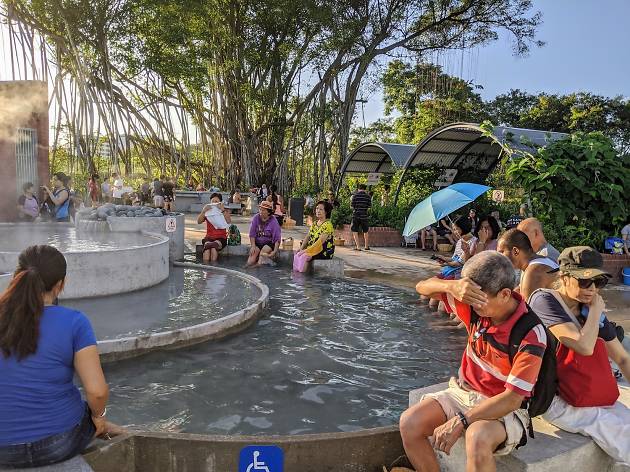 Photo: Delfina Utomo
The new Sembawang Hot Spring Park features a cascading pool where the hot water cools down naturally as it flows to the bottom tier. Grab a pail and fill it with hot water from the springs and start soaking your feet. Or if you prefer something more communal, sit by the shallow pool with others and make friends while you soak in the sun.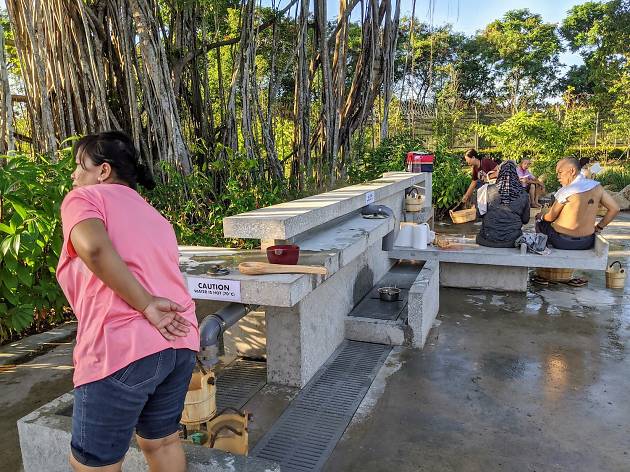 Photo: Delfina Utomo
Make a snack at the DIY egg station
Bring your own eggs to the park because you can cook soft-boiled eggs at the egg station. Use the wooden pails provided or lug your own containers from home. Place your eggs in a pail and let the 70 degrees Celsius water do the work. We spotted some people with their own bottles of soy sauce and pepper – genius!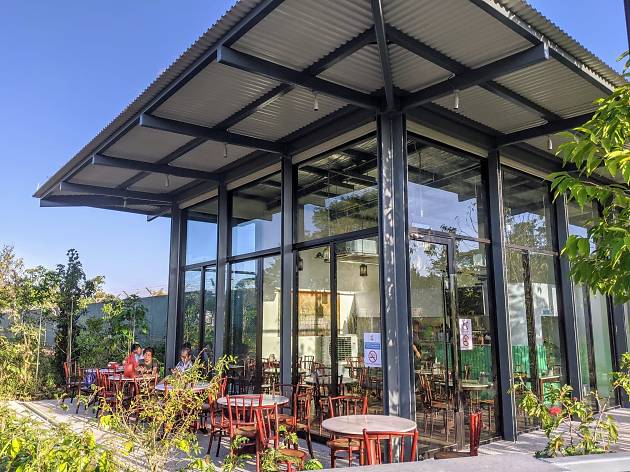 Photo: Delfina Utomo
Kopi time at the glasshouse cafe
Soft boiled eggs not filling enough for you? Head down to the café set in a glasshouse, which serves local breakfast options like kaya toast, assorted sandwiches, kopi and teh. Take in the leafy surroundings as you sip on your morning cuppa.
More places to go
Things to do, Walks and tours
Things to do, Walks and tours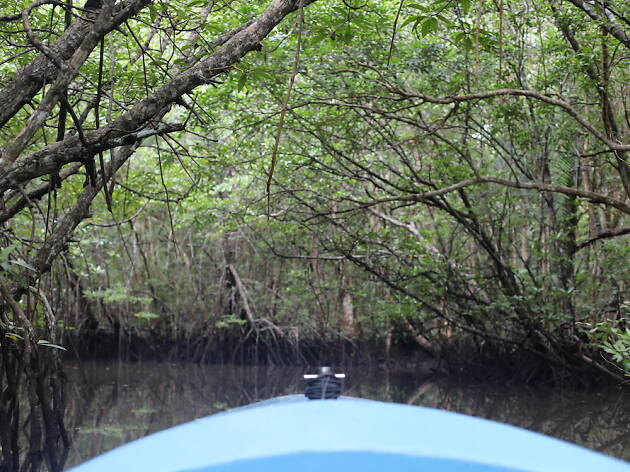 Things to do, Walks and tours