The ultimate guide to Clementi
We round up where to eat, hang out and what to do while you're in Clementi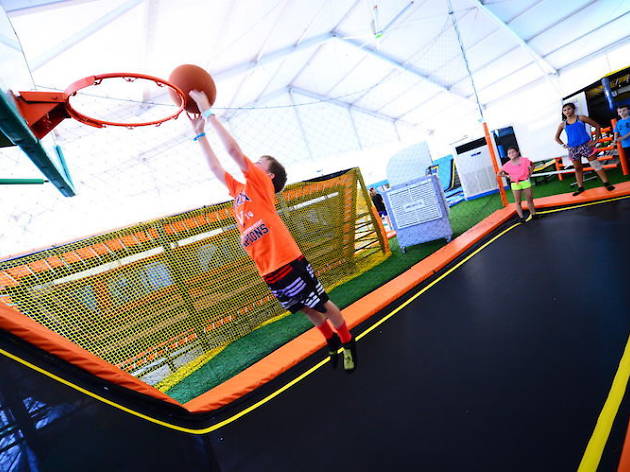 It may not be the most talked-about heartland – and this western neighbourhood certainly has its fair share of malls and run-of-the-mill shops – but we say Clementi is well worth taking some time out in. Find a hodgepodge of hipster cafés, mom-and-pop shops and family-friendly activities to keep you occupied at all times of the day.
Where to eat
Yeah, it may be a little walk outside of Clementi's central area but a trip to Ayer Rajah Food Centre is well worth the effort, whether by foot or by bus. At this hawker centre, enjoy plates from Habib's Rojak (Stall 68), a second-generation Indian rojak store. Pick as many ingredients from the display case as you can manage – we recommend the grilled squid ($4) and fried potato balls ($0.70) – and the stall owner will lightly fry them in a wok before serving them with a fab sweet dipping sauce.
Clementi 448 Market and Food Centre
You don't have to stray far from Clementi MRT station to fill your belly. Head straight to Chai Ho Satay and Dried Pork (#01-10) at Clementi 448 where you can smell the charred aromas of meat grilling on open flames before you actually see these little beauties. Chai Ho makes all of its pork and chicken satay sticks – from 42 cents each – in its central kitchen and barbecues the marinated sticks over a charcoal fire upon order.
Blk 503 West Coast Dr. Various times.
What to do
Here's a pitch for you: head to this fully automated indoor baseball and softball batting cage venue and go wild. Bringing the classic American sport that has taken Japan, Korea and Taiwan by storm of late to our shores, Homerun Baseball is where you can work on your swings and improve your batting accuracy in a safe and unintimidating environment. Just take aim as ball after ball heads in your direction. Who knows, you may hit a couple of home runs by the end of the session – and get a good arm workout in, too.
Nestled in a spacious converted warehouse right next to Homerun Baseball, this sports facility bills itself as Singapore's largest indoor trampoline park, housing more than 110 jumpers. Just pull on a pair of socks and explore the facility's two dodgeball courts, three basketball slam dunk lanes, three tumble tracks and the fourlane foam pit. Those looking for a challenge can also scale Zoom's 17m-high lateral rock wall. With a cushy foam pit beneath, there's no fear of falling off. If you're up for a trampoline party, though, the disco balls and laser lights come out every Friday and Saturday night.
Where to shop
Should you suddenly feel the urge to own a pet fish in the middle of the night (ahh, the wonders of alcohol...), Polyart Aquarium is your best bet. Specialising in tropical and marine fish, the store is open 24/7 to cater to like-minded hobbyists, pet owners, curious passersby and everyone in between. Find a mind-boggling array of species for sale here, from the usual goldfish to alien-looking transparent fish that'll make you do a double-take.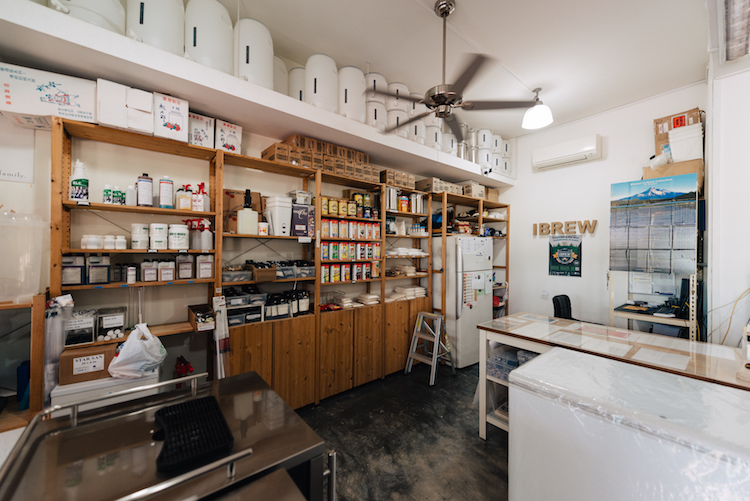 This hole-in-the-wall homebrew shop is one of Clementi's best-kept secrets – despite being a permanent fixture in the neighbourhood for the past six years. For beer guzzlers who like to have the golden liquid on tap and close by (read: in your kitchen), iBrew's kits are right up their street. They allow you to brew up to 23 litres of hand-crafted beer in four easy steps. All that's required is some basic equipment and plenty of patience.