The ultimate guide to Clementi
It might be one of Singapore's oldest estates, but this town in the West has loads to offer.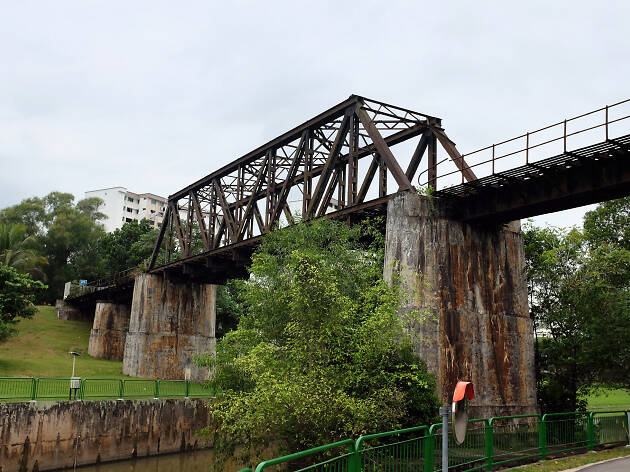 What used to be swampland and kampungs back in the day is now a vibrant and thriving town in southwest Singapore. The estate got its name from Sir Cecil Clementi Smith who was the Governor of the Straits Settlement from 1887 to 1893. Developed between 1975 and 1979, Clementi is one of the earliest HDB towns in Singapore. These days, it's a bustling township with amazing food options, top schools, historic rail tracks and neighbourhood bars.
RECOMMENDED: The ultimate guide to Keong Saik Road and the ultimate guide to Seletar
Do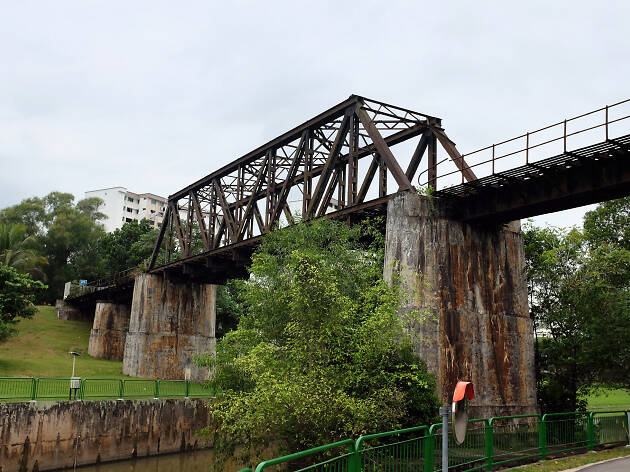 The backdrop of many an Instagram photoshoot, the disused metal track in Sunset Way is what's left of the old railway lines in Singapore. There were two sets – one a north-bound line towards Malaysia (North-South Line) and the other heading westwards to Jurong (Jurong Line). Take a stroll through the neighbourhood to find the tracks and if you're feeling adventurous, continue the trek along the line and immerse yourself in the lush scenery of the Green Belt.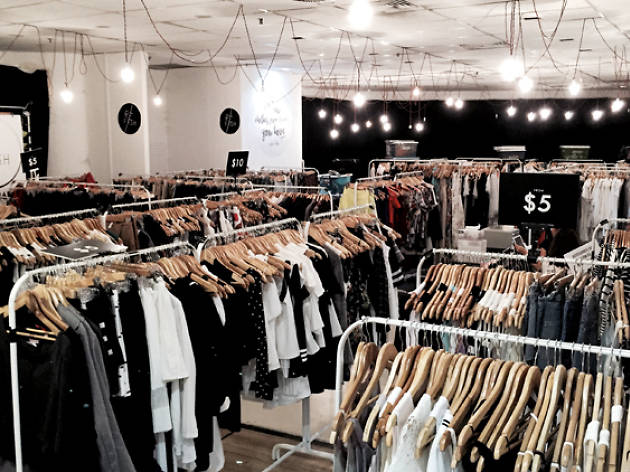 Pre-loved tops, bottoms, outerwear, shoes (some still with tags attached) from high street stores and local labels such as Topshop, Zara, ASOS, Mango and Love, Bonito are sold at a fraction of their retail price at Refash. If you've done a Marie Kondo and have heaps to unload from your own wardrobe, you might want to consider selling them within this space. All you have to do is pay a $20 registration fee and weekly rental of $40 to sell up to 100 pieces of clothing to fellow bargain hunters in store.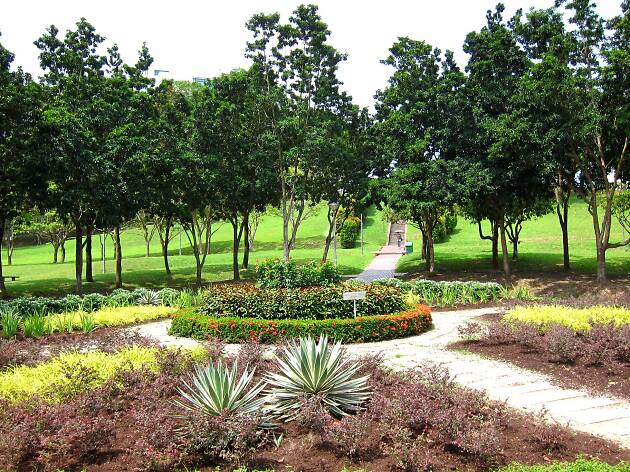 Stroll around Clementi Woods Park
The small neighbourhood park has a shady tree-lined trail, making it ideal for a stroll or jog at any time of the day. If you want to ramp up the workout, the sloping hills and stairs
add a challenging element to your route. Since 2007, Clementi Woods Park has been a learning park for the students of Ngee Ann Polytechnic, where they implement their ideas and experiments within its grounds.
Explore more neighbourhoods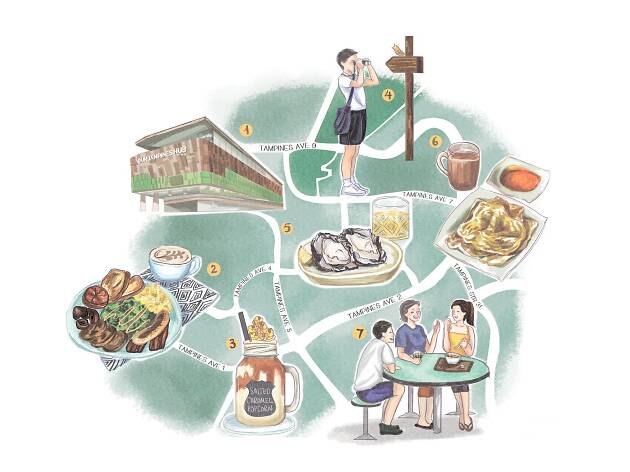 Let's rewind to where it all began. The area we now know as Tampines is named after the Tempinis tree, a type of timber tree that was once abundant in the district. No matter how you pronounce it – both 'tam-pee-knees' or 'tam-pe- knees' are acceptable, 'tam-pines' definitely isn't – Tampines is the beast in the East that draws the crowds with its shopping malls, 24-hour eateries and lifestyle destinations. And if it's tranquillity you're seeking, Tampines Eco Green is just a stone's throw away. RECOMMENDED: The ultimate guide to Keong Saik and the ultimate guide to Chinatown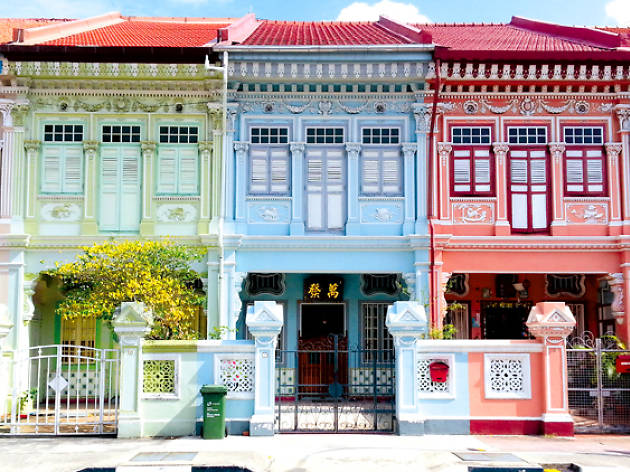 Joo Chiat and Katong have gained popularity over the years for their blend of Instagram-worthy Peranakan shophouses, delectable cuisine, and indie retail stores. Named after philanthropist, Chew Joo Chiat, this charming corner in the east of Singapore was once a small village of seaside retreats for the wealthy. It's since been revamped into a residential suburb surrounded by shops and eateries. Declared as Singapore's first Heritage Town in 2011, this East Coast enclave still holds timeless treasures and insight into the rich Peranakan cultural heritage of the 1950s. Today, most of Joo Chiat's multi-ethnic influences are most evident in its architecture, dining options, and activities. RECOMMENDED Creative spaces in Katong and Joo Chiat and the best restaurants and cafés in Katong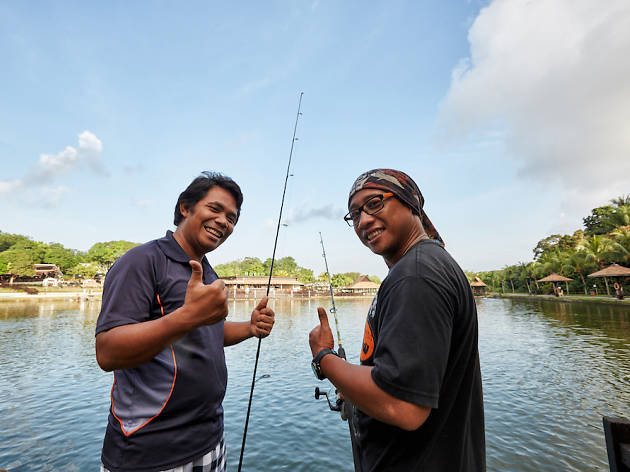 There's more to Yishun than what you've read in the news. We can't deny that there have been some headline-grabbing happenings there – cat abuse, robberies, violent incidents – but this slice of the heartland is no different from the others, it's just a wee bit bigger and the President actually calls it home. Here are some of our favourite spots. READ MORE NEIGHBOURHOOD GUIDES HERE