Guide to Pulau Ubin: adventurous explorer
We travelled around Ubin to bring you the things to do for the adventurous explorer. Photography by Donn Tan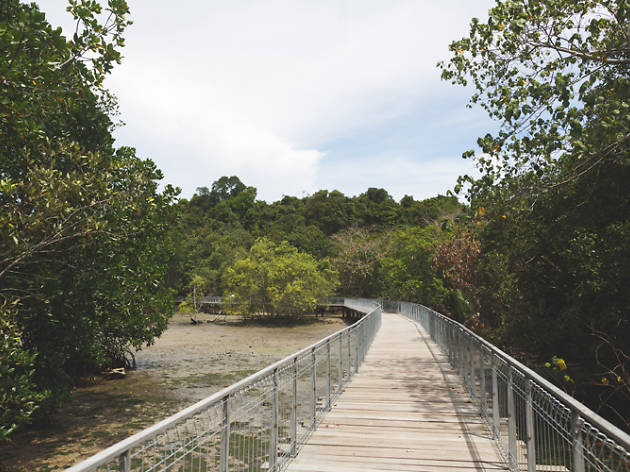 Photo: Donn Tan
Chek Jawa wetlands and boardwalk
Take a walk along the 1.1-kilometre boardwalk – best visited during low tide – to study and gaze down at the marine wildlife in the millennia-old coral reef. Keep a lookout for sea critters such as mud lobsters, peacock anemone and the biscuit sea star.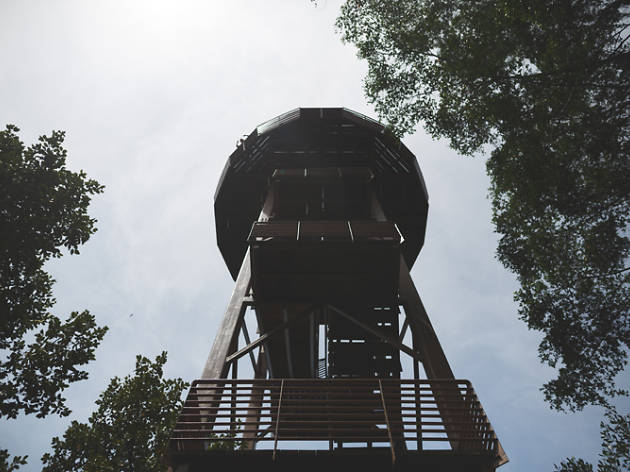 Photo: Donn Tan
Jejawi Tower at Chek Jawa
Climb 120 steps up the tower and take in the panoramic view of the island's lush tree canopy, Chek Jawa wetlands, and even the Johor River. The viewing point can only accommodate 20 people at a time, so you might have to wait for your turn to make your way to the top. Make sure to have a pair of binoculars in hand as the high viewing area makes it a great spot for bird-watching.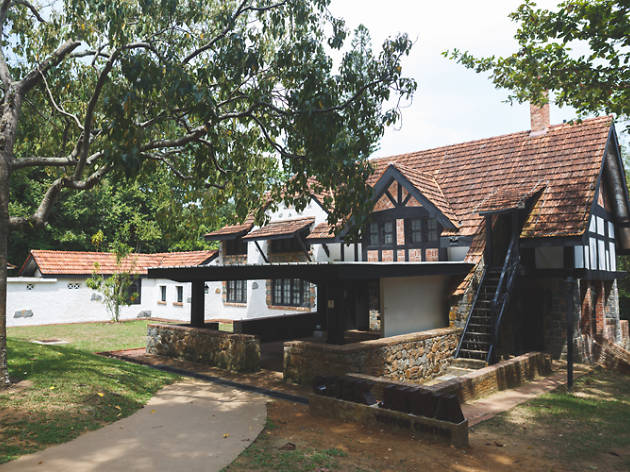 Photo: Donn Tan
Visitor centre, House No 1
The visitor centre, better known as, House No 1, sits at the entrance of Chek Jawa and is located near the shore. First built in the '30s, the house with a Tudor appearance was carefully restored in 2003 by the Urban Redevelopment Authority and has now been converted into an exhibition space with information panels about the history and interesting facts of Chek Jawa. One special feature that remains in the building is its original fireplace and a working brick chimney.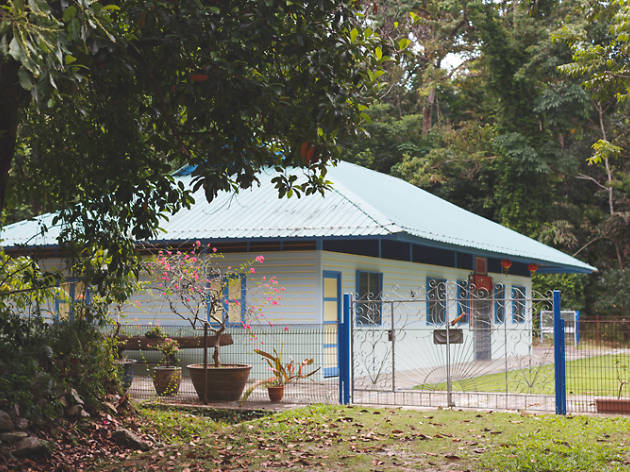 Photo: Donn Tan
If you've ever wondered how a typical Chinese kampong house looks on the inside, here's your chance. Previously owned by a local provision shop owner, the residence has been conserved as a demonstration space and is completely furnished with old household items including chairs, cupboards and even cooking utensils to complete the lived-in look. The house is only accessible as a pit stop when visitors go on NPark's 'Kampong Tour'. Sign up for the monthly guided walk on NPark's website.
For more on Ubin, check out...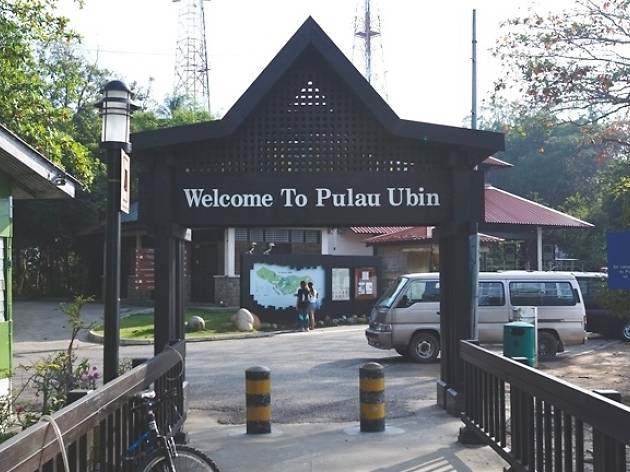 It may not have the white sandy beaches you'd expect of an island, but the eccentricity and charm of Pulau Ubin makes it a magical place to travel to. One of the two remaining kampongs in Singapore (the other being Kampong Buangkok in Yio Chu Kang), this island is just a 15-minute boat ride away from the mainland. Whether you're a nature lover or a thrill seeker, here's how you can soak in the tranquillity and discover a myriad of hidden treasures on the island.
Get to know the locals who are still residing on this tiny island.