Heads up! We're working hard to be accurate – but these are unusual times, so please always check before heading out.
Guide to Pulau Ubin: thrill seeker
We travelled around Ubin to bring you the things to do for the thrill seeker. Photography by Donn Tan
From manoeuvring tricky slopes on Ubin's mountain biking trails to kayaking around the island and hiking up the rocky and steep Puaka Hill, there's lots of activities to get your heart-pumping among these natural terrains.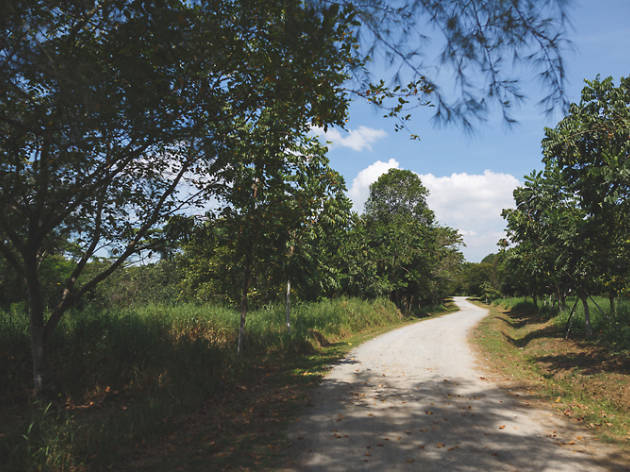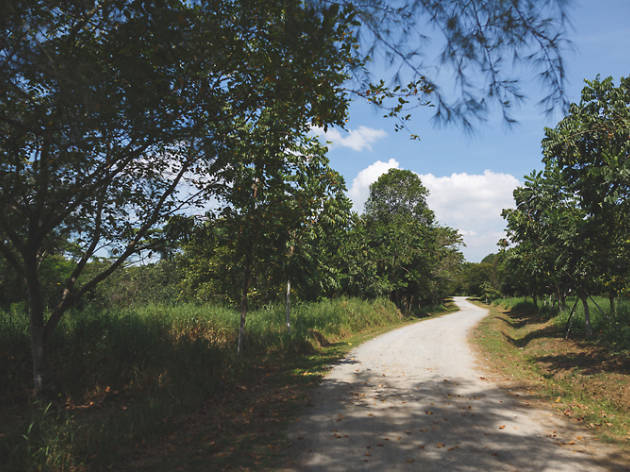 Photo: Donn Tan
Mountain biking enthusiasts will rejoice in the knowledge that Ubin's biking trails were designed according to the International Mountain Bicycling Association (IMBA)'s Trail Difficulty Rating System (TDRS). TDRS indicates the complexity level of the route: it considers terrain stability and obstacles like rocks, logs and technical aspects such as drop-offs and elevated bridges.

IMBA-rated tracks featured in the park include Blue Square, Black Diamond and Double Black Diamond, varying from difficult to extremely difficult – so know your limits, people. If you're up for it, head over to the western end of the island to enjoy the steep climbs, sharp corners and open spaces to work on your bike tricks. Although not suitable for first-time cyclists, the tracks have been designed so that leisure and competitive cyclists alike can enjoy it.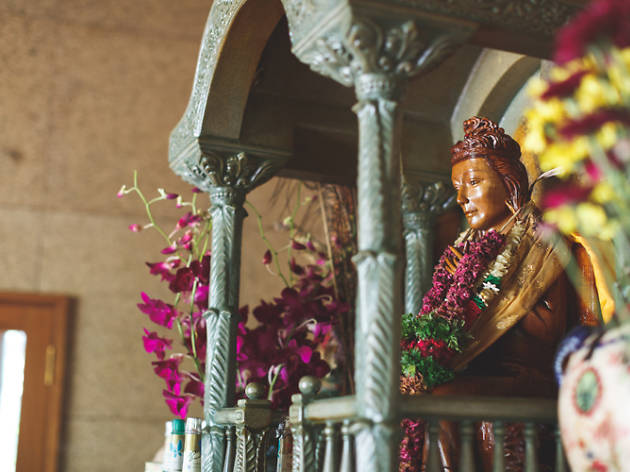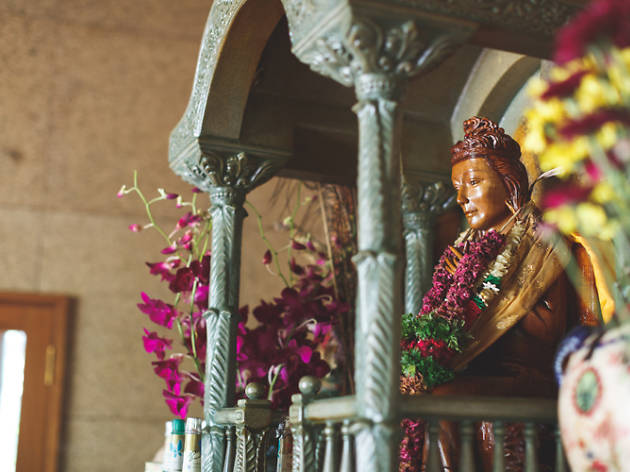 Photo: Donn Tan
As you cycle through Ketam Mountain Bike Park, make sure to take a detour and pay this shrine a visit. It's a yellow hut located next to an Asam tree in the south-western open area of the island. The shrine commemorates the Roman Catholic daughter of a German coffee plantation manager. Lore has it that when the British rushed into the house at the end of WWI, the girl escaped through the back door, slipped and fell to her death in a quarry behind the plantation. Local labourers found the corpse, covered it in sand and offered prayers, flowers and incense. After she was given a proper burial at the present site, the German girl became a deity of sorts – worshippers from as far as Thailand have come to offer joss sticks and girly offerings, like makeup and dolls, at the shrine.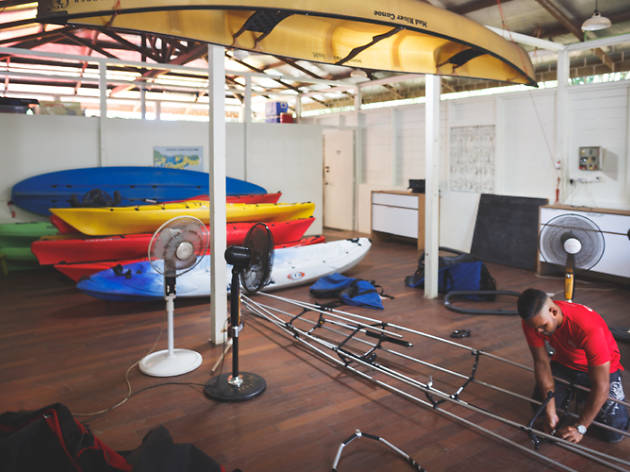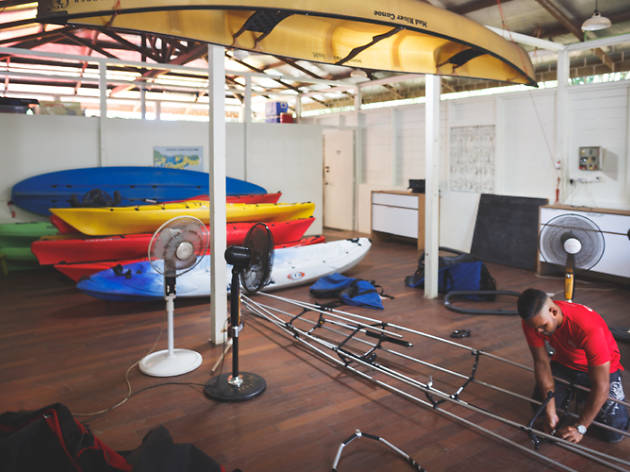 Photo: Donn Tan
Kayak through the mangroves of Ubin, if riding through the rubble isn't your thing, and explore the island by water. There are plenty of adventure organisations that have set up at the Ubin's main village offering kayak tours, including Adventures by Asian Detours – whose programmes range from a 4-hour mangrove kayaking course ($79.50/adult, $59/child) to a full-day Ubin bisect kayaking session ($95/person). As you sail through the mangroves, be sure to keep your eyes peeled for the abundance of wildlife that live in the area, including jellyfishes and kingfishers. And if you're lucky, you might even encounter a close up with some otters.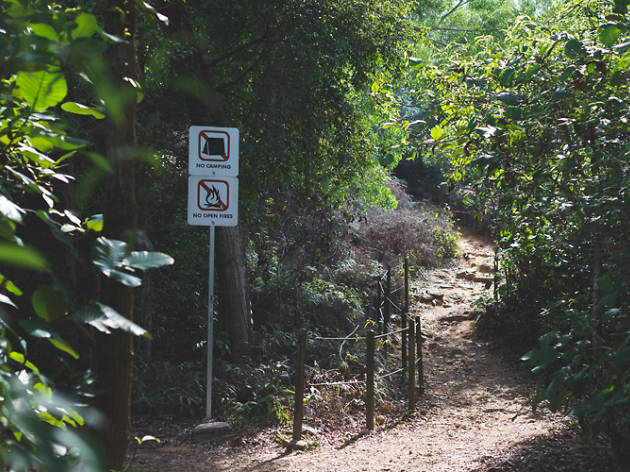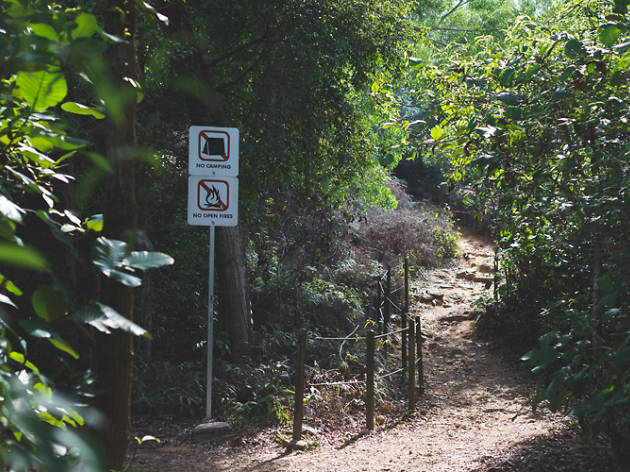 Photo: Donn Tan
The hike up Puaka Hill only takes about 15 to 20 minutes to complete but due to its rocky and steep trail, you'll be panting by the time you reach its peak. However, the picture perfect view from the top overlooking Ubin Quarry is definitely rewarding. Be sure to strap on your best walking shoes before embarking on this trek.
For more on Ubin, check out...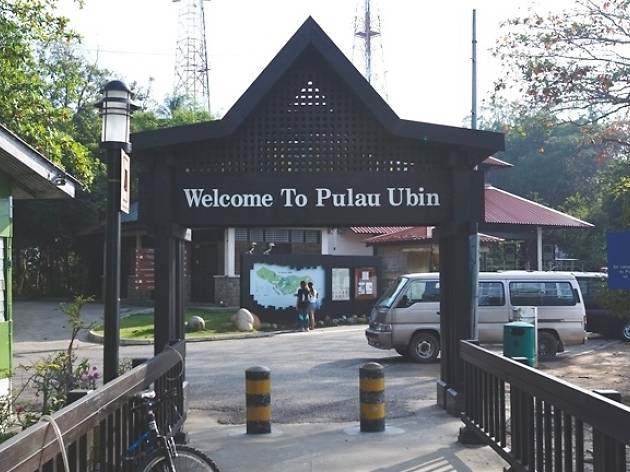 It may not have the white sandy beaches you'd expect of an island, but the eccentricity and charm of Pulau Ubin makes it a magical place to travel to. One of the two remaining kampongs in Singapore (the other being Kampong Buangkok in Yio Chu Kang), this island is just a 15-minute boat ride away from the mainland. Whether you're a nature lover or a thrill seeker, here's how you can soak in the tranquillity and discover a myriad of hidden treasures on the island.
Get to know the locals who are still residing on this tiny island.