Reason #4 why we love Singapore: shop till you drop
Find out where to shop your heart out around Singapore
International design at home
Singapore's fashion scene has grown in leaps and bounds recently, but it wouldn't have been possible without a few local brands who have since gone on to make it on the international stage. The most successful of the bunch is Raoul, now selling its ready-to-wear collections for men and women around the globe (pieces range from $180-$360), having started out in a small store on Millenia Walk selling men's shirts. They haven't forgotten their hometown though, with a huge blowout during their tenth anniversary at their Paragon flagship store . Huge buzz was also created for the label when Kate Middleton handpicked a Raoul outfit for the royal couple's visit to town in October. #02-49 Paragon Shopping Centre, 290 Orchard Rd (6737 0682). Daily 10am-9pm.

Fourth-generation artisan bag-maker Ethan Koh – whose family owns one of Singapore's largest tanneries, which Hermès has a stake in – is another local name going global. His first luxury handbag collection (leather, of course) was launched in London in 2009, with boutiques in Paris, Moscow and Dubai rushing to stock his items soon after – his men's bag line is stocked locally by Malmaison by The Hour Glass. He continues to make bespoke fine leather creations (starting from $1,500), and though he's personally based in London, his heart is still in Singapore, which means you can place a personal order next time he's in town.#01-01, 270 Orchard Rd (6884 8484). Daily 11.30 am-8.30 pm.
Platforms for young designers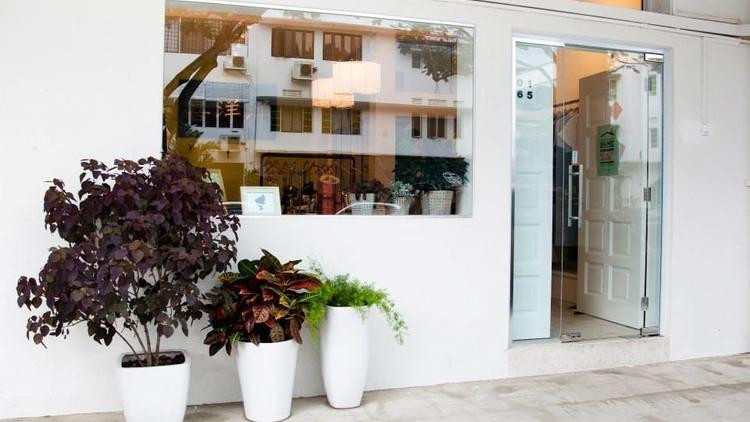 To make it big, designers still need a local platform to launch from, and that's exactly what PARCO used to provide with their incubation programme. Although it's now closed, many PARCO graduates have found strong allies in supportive local-loving multi-label stores like Threadbare & Squirrel (#02-20 Wheelock Place, 501 Orchard Rd; 6235 0680; Daily 1230-830pm) and SUPERSPACE (#02-18 orchardgateway, 6702 6522; Daily 11am-10pm).
We also love Tiong Bahru boutique nana & bird (59 Eng Hoon St #01-65, 9117 0430; Wed-Fri noon-7pm; Sat & Sun 11am-7pm), which stocks The J.Myers Company's handmade leather goods, dresses by aijek ($200-$50) and jewellery from By Invite Only ($15-$98). A big salute also to successful independents like Depression (#03-05A Cathay Cineleisure Orchard, 8 Grange Rd, 9889 2179; Sun-Thu noon-10pm; Fri & Sat noon-midnight) for their decidedly dark and androgynous pieces that have slowly permeated other fashion-crazy countries like Hong Kong, Paris and Tokyo.
Beauty treatments on the go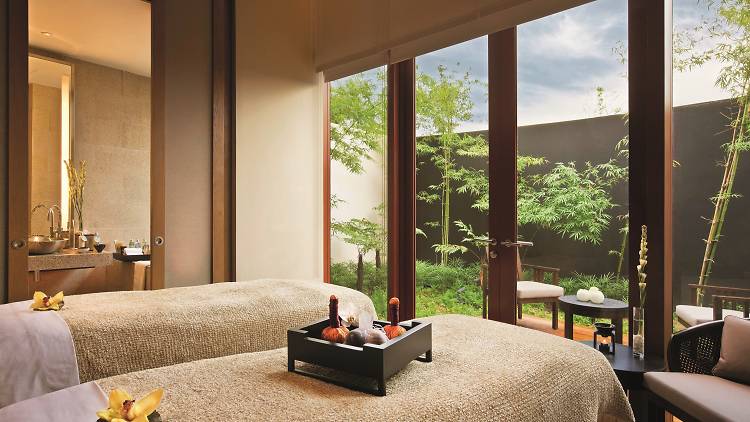 There are a number of great spas around Singapore, but even when you can't afford to take too much time out of your day, these venues have you covered. Spa Esprit (#05-10 Paragon, 290 Orchard Rd, 6836 0500; Daily 10am-9pm) has a number of beauty treatments designed to fit right into your busy schedule, from 20-minute lip plumping treatments to half-hour eye services ($55 to $100), or just go for a quick massage ($55/half hour). The Auriga Spa (Capella Singapore, 1 The Knolls, Sentosa, 6377 8888; Daily 10am-10pm) has perfect packages for a quick break, including their 30-minute body-sculpting scrub ($75). Finally, the guys at Manicurious (41 Beach Rd, 6333 9096; Mon-Sat 11am-9pm) offer express manicures that can be done in 15 minutes.
Multicultural shopping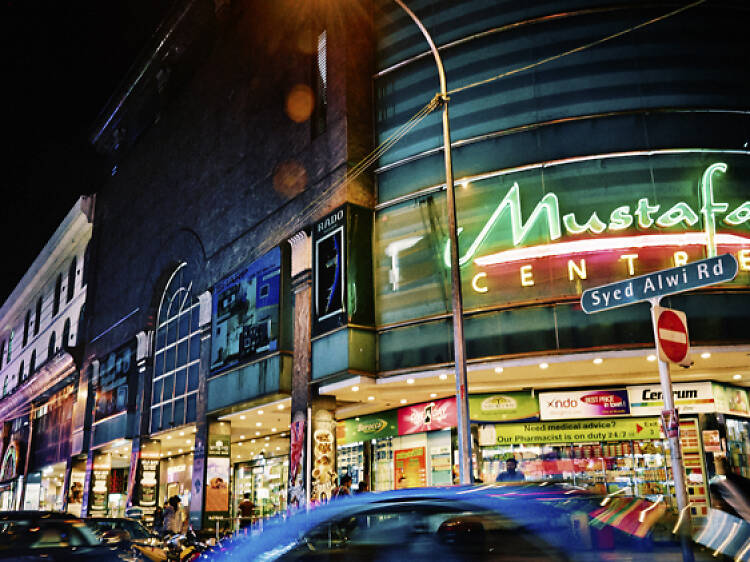 Say what you will about our 'racial harmony' (or immigration policies), but you really can get something from everywhere around the world thanks to the incredible mixture of people. The king of Singapore's shopping centres is of course Mustafa Centre (145 Syed Alwi Rd, 6295 5855; Daily 24h) which is open around the clock and stocks just about everything under the sun you can think of, with an emphasis on Indian snacks and more. To get more immersed in Little India, we suggest checking out Dunlop Street, which continues to bustle even after 10pm with verdant veggies and pungent spices on sale, punctuating busy traffic on the street.
Singapore's 'Little Thailand' is centred around Golden Mile Complex (5001 Beach Rd; Daily 11am-midnight), where there's plenty of authentic Thai fare. The Yen Investment Thai Supermarket (#02-64 Golden Mile Complex, 5001 Beach Rd, 6293 2780. Daily 11am-10pm) is a gem as well; cult favorite Mama noodles ($1.90 a pack) are in abundance, and you'll find pre-packaged ingredients for easy buying to recreate a mean tom yum at home. If you're looking for Japanese goods, we recommend the newly opened J-mart (#B1-28, The Star Vista, 1 Vista Exchange Green, 6694 3228; Daily 10am-10pm) stocks a dense selection of Japanese raw ingredients like carb-free shirataki noodles ($2.30), bonito flakes for dashi stock ($2.90) and a variety of sake and umeshu.
Specialised malls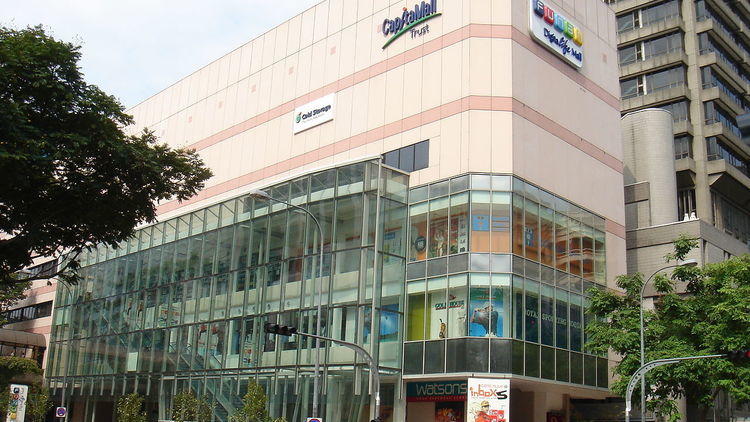 You can easily get lost in any of Singapore's many malls, but several destinations actually host several shops with the same speciality that make it possible to shop around for certain items. Funan DigitaLife Mall (109 North Bridge Rd, 6336 8327; Daily 10am-10pm) is the go-to spot for electronics; it was once was the slightly dorkier brother to computer complex, Sim Lim Square, but these days, those looking for a less dodgy and bargain-y experience opt to shop here.

For sports stuff, check out Queensway Shopping Centre (1 Queensway; Daily 10am-10pm), which offers three levels of shops specializing in imported trainers, sporting goods and limited-edition sneakers that can beat prices at any sportswear retail stores in the city.

If you're looking for comic books, art supplies or a reference book, Bras Basah Complex is your mecca – Basheer Graphic Books (#04-17/19, Bras Basah Complex, 231 Bain St, 6336 0810; Daily 10am-8pm)upstairs is one of the mall's stalwarts, housing a wide collection of design books from different disciplines, foreign design and fashion magazines, and textbooks. On the third floor is Art Friend (#03-23/25/33, 6336 8338; Mon-Fri10.30am-7.30pm; Sat & Sun 10.30am-6pm), where you'll find a lot of art school students picking out paints and tools for their next masterpiece.