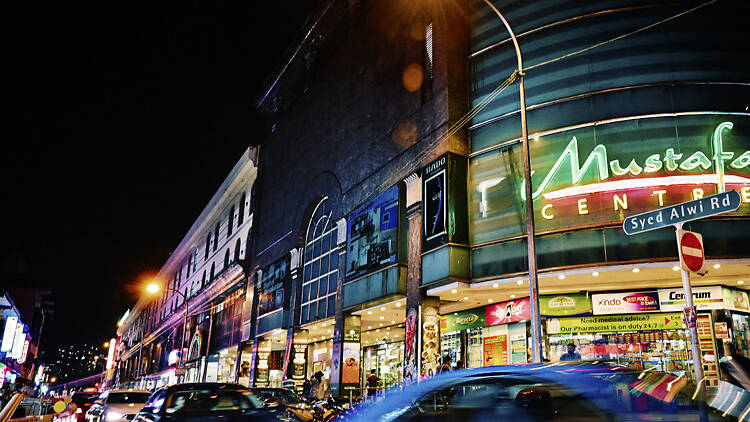 12am
We already host the world's first Formula 1 night race (18-20 Sep; www.singaporegp.sg), and that's not the only thing we like to do at night. Since 2008 the epic adidas Sundown Marathon (4 Jul; www.sundownmarathon.com), with the last held on 31 May romp through the city with over 11,000 international runners, with the flag off between 10.30pm to 12.30am.

1am
A chic ante-room for sweet-toothed night hawks, Holland Village's 2am:dessertbar offers sleek, modern desserts paired with a carefully selected wine list. Try the smoked white chocolate with hibiscus jelly and cinnamon beads, or the alpaco chilli chocolate. As per its name, it stays open until 2am.

2am
Catch an insomniac's screening of the latest big-ticket blockbusters at the Cathay Cineplexes, which neatly cater to the city's surprisingly active night-owl cinephiles. Last screenings are around midnight, daily.

3am
Shoot pool until 5am at Clarke Quay's China One. An opium den-style cocktail bar boasting seven baize-covered pool tables, it has regular live music and dexterous mixologists are on hand to whip up the decently priced drinks.

4am
Wander to Little India's giant 24-hour retail titan: the ever-crowded Mustafa Centre sells all kinds of merchandise from bargain books and fresh fruit to flat-screen TVs and engagement rings. From here, head to Selmor (48 Serangoon Rd) for a coffee; open 24 hours, this corner café is a favourite haunt for postclub night-crawlers.

5am
For more risqué people watching, head to Geylang and take a seat at one of many lively 24-hour street restaurants and cafés. Try the fried you tiao ($0.80) at Yong He Eating House and watch as the busy strip's seductive neon glow slowly gives way to the dawning Singapore sun.