Heads up! We're working hard to be accurate – but these are unusual times, so please always check before heading out.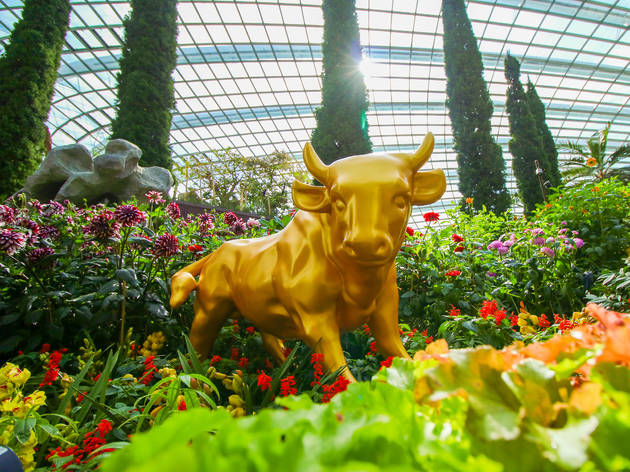 The beginner's guide to Chinese New Year traditions, etiquette and superstitions
There's no stopping the Chinese New Year festive cheer – prep for a year of abundance by brushing up on all the etiquette and lore surrounding it
Come rain, wind, shine or pandemic, Chinese New Year (also known as Lunar New Year or Spring Festival) remains the most important event in the Chinese calendar. Marked by the arrival of spring, it also celebrates the end of one Chinese zodiac and the beginning of the next.
While gatherings with friends and family won't be the same this year, it's still a great occasion to reconnect and stuff yourself silly with snacks and goodies. There's a lot to Chinese New Year to know and learn about though, from the legends to the traditions and etiquette. We've rounded up a comprehensive guide to help you usher in the Year of the Ox.
RECOMMENDED: The ultimate guide to Chinese New Year in Singapore and The best restaurants to have reunion dinner and celebrate Chinese New Year in Singapore
Traditions and Etiquette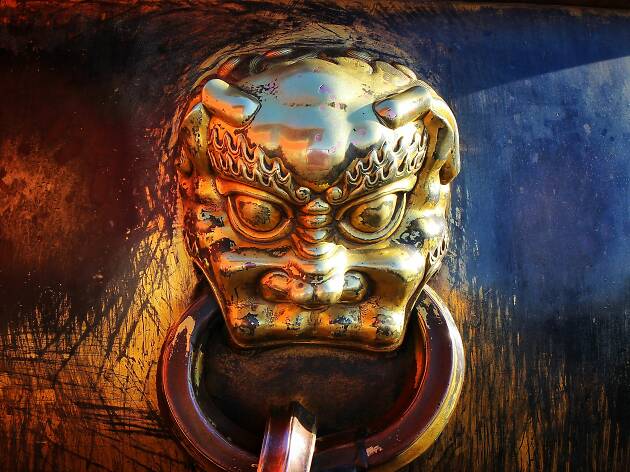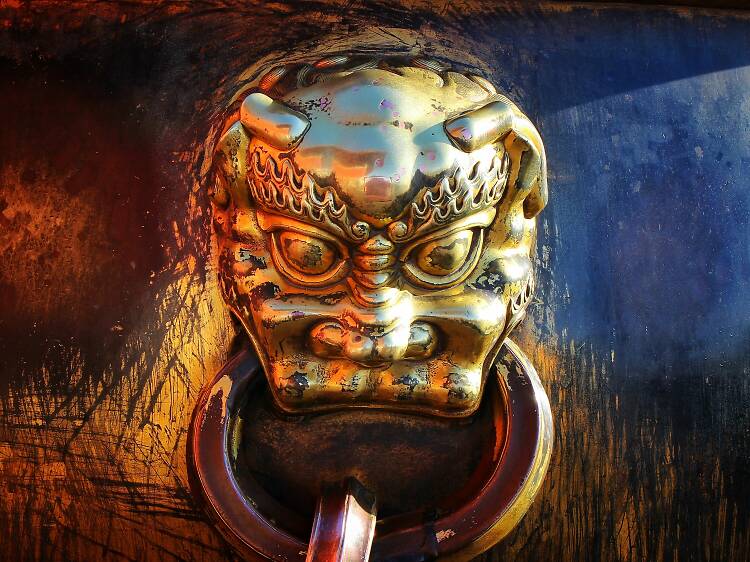 Justin Lim/Unsplash
The reason for this festival all began with the legend of Nian – an ancient beast that terrorised villagers, ate crops, livestock, and sometimes even children. When the villagers realised that the beast was half bull with a lion head, they learned of its weakness: the colour red, fire, and loud noises. With that knowledge, the Nian was defeated. As such, the tradition of wearing red, lighting fireworks, and the lion dance during the new year was born.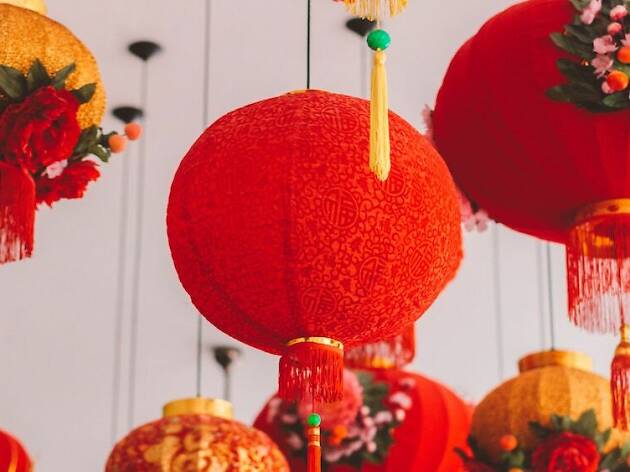 During the New Year season, it is a common sight to see a sea of red. With vibrant clothing, scarlet packets, and crimson lanterns and banners with touches of gold accents, red is undoubtedly the colour of the season. This is because the colour red is considered to bring good luck and fortune to all. Up until today, traditional touches can still be seen on modern styles with distinctive Chinese motifs from qipaos and cheongsams, to decorations and ang baos.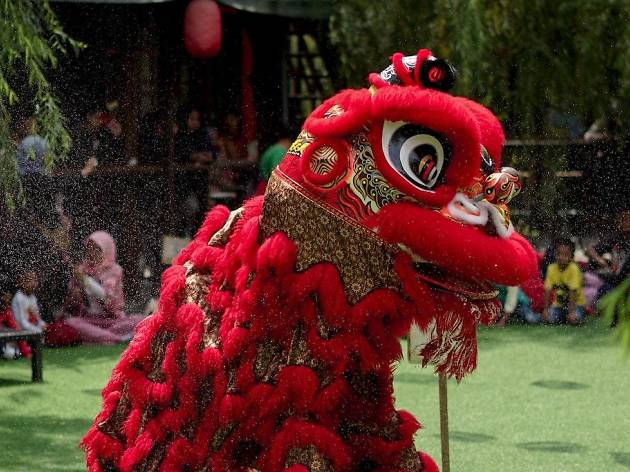 Photograph: Unsplash / Fikri Rasyid
Although fireworks are banned in Singapore, you can still catch dozens of lion dance performances all around town. These highly skilled dancers dressed in red and gold topped with the head of a lion, give high-energy filled performances to the beat of traditional drums. If you are having a stroll around Orchard Road, expect to hear the sound of a gong and cheers from time to time.
Although fireworks are banned in Singapore, you can usually watch dozens of lion dance performances all around town. These highly skilled dancers dressed in red and gold topped with the head of a lion, give high-energy performances to the beat of traditional drums. With social distancing measures in place, we likely won't get to enjoy rousing live performances, but do tune in to virtual events by the National Museum of Singapore and ION Orchard.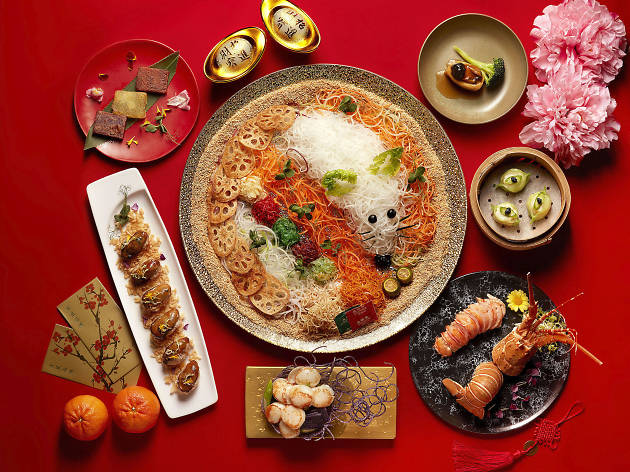 Photograph: Shangri-La Hotel Singapore
Reunited and it feels so good
Another common tradition is for families and friends to gather and have reunion dinners. These dinners are typically held on the eve of the New Year. Though oranges, pineapple tarts, bak kwa, love letters, and many more are the perfect snacks, steamboat dishes are the heart of the meal. By tossing the Yusheng (also known as Lo Hei) – a type of fish salad – and exclaiming prosperous wishes, it is believed that the higher the salad is tossed, the more abundance and auspiciousness you bring to your life and those around you. So, toss high and get the table messy – but do keep your lips sealed and yell auspicious sayings in your head only.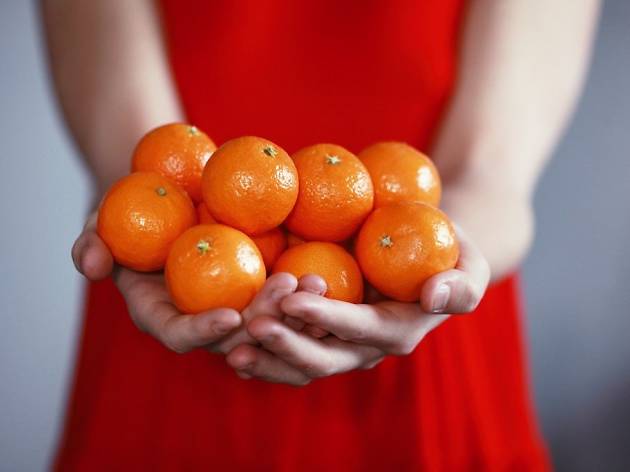 Photograph: Unsplash/Sharon McCutcheon
The first thing one does during Chinese New Year is to 'bai nian' which is to greet and wish each other luck. Then let's get down to business. A traditional gift during Chinese New Year is the exchanging of a pair of mandarin oranges and the giving of red packet containing an even amount of money. Unmarried adults and children receive these red packets from married family members and friends in exchange of wishing them good health and fortune.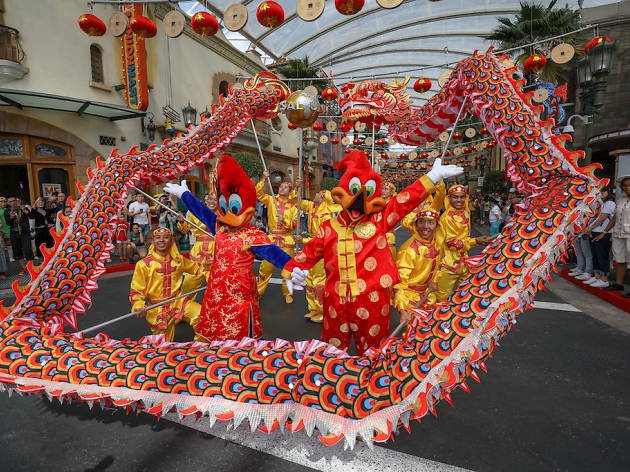 Photograph: Resorts World Sentosa
With all the festivities happening during the season, it can be quite overwhelming with the CNY prep. It's always good to remember that CNY is the time for families to get closer and bond. The most important thing is the time spent with family and friends to share blessings of good fortune and welcome in the year ahead with the ones who matter most. Just keep visitor groups to the size of eight per day. Besides home-visiting, you can also do so at the city's many CNY events and festivals.
Superstitions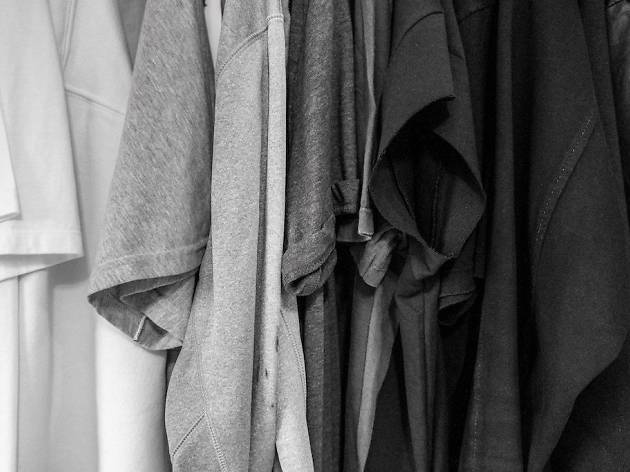 Photograph: Unsplash/Pinho
Avoid black and white clothing
Monochrome fashion may look chic, but Chinese New Year is all about bright colours - mainly red. Wearing black and white is traditionally associated with mourning, so avoid wearing them, especially on the first day of the New Year. Inject some colour into your wardrobes with clothing piece and accessories like red belts or red shoes to welcome in the year with an auspicious start.
Don't sweep the floor on Chinese New Year
Remember to finish all your cleaning up before the start of Chinese New Year because sweeping and taking out the trash symbolises the sweeping away of wealth and fortunes or dumping out the good luck from the house.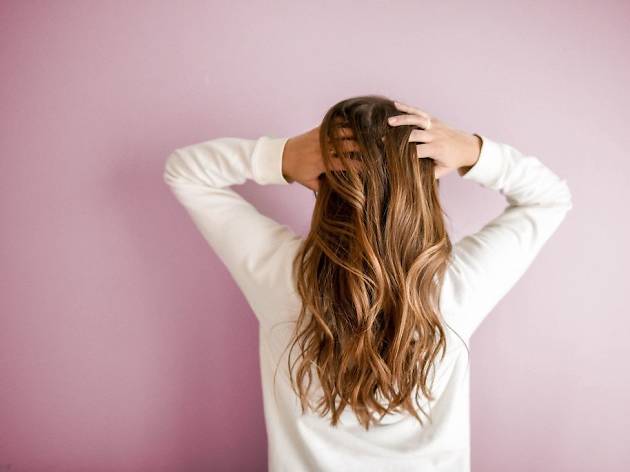 Photograph: Unsplash/Element5 Digital
In Chinese culture, one's head is associated with the beginning. In the Chinese language, hair (头发) has the same character as fa in facai (发财) which means "to become wealthy". To cut or wash your hair is seen as washing away one's fortune and luck. Some even go to the extreme of not showering altogether to retain their luck.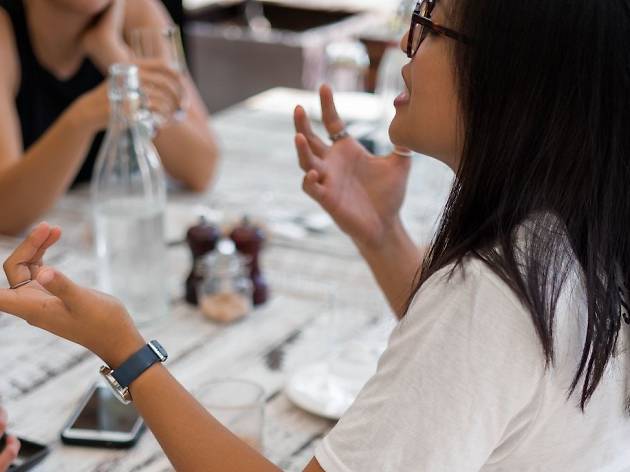 Photograph: Unsplash/Jessica Da Rosa
Be careful what you say during this time because the Chinese believe that whatever is said in the beginning of the year sets the precedent for the year ahead. Foul language, speaking negatively, or words like "die" will get you disapproving looks. Combat this with well wishes of fortune and health to your relatives for a more auspicious start.
Staying up late on the eve of Chinese New Year is said to bring longevity to one's parents. The later you stay up, the longer they will live. In some households, children even stay up through the night – but not in the dark. Instead, switching on all the lights at home is believed to bring good luck and prosperity into the house as it represents a bright year ahead and chases away the bad luck from the previous year.