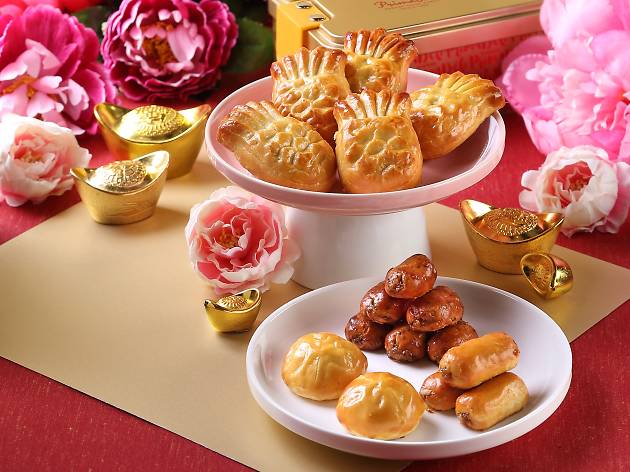 The best pineapple tarts in Singapore
It isn't Chinese New Year without pineapple tarts – and we share some of our top picks
Photograph: Bakerzin
Classic Yuan Bao Pineapple Tarts ($26.92)
From Bakerzin
Each piece of pineapple tart from Bakerzin is a hefty ingot. Beside boding well for the new year, each serving packs the right amount of pastry-to-filling ratio. The pineapple jam is also not cooked down to a mush, with bits of fruit that adds texture to each bite.
Photograph: Old Seng Choong
Yuzu Pineapple Tarts ($29.80)
From Old Seng Choong
These individually packed parcels make it easy to portion control, which is important since the ones from Old Seng Choong are buttery, fragrant – and packs the right amount of sweetness in the jam. Our favourite is the one perfumed with pulp and juice of yuzu, lending a bright citrus note to the snack.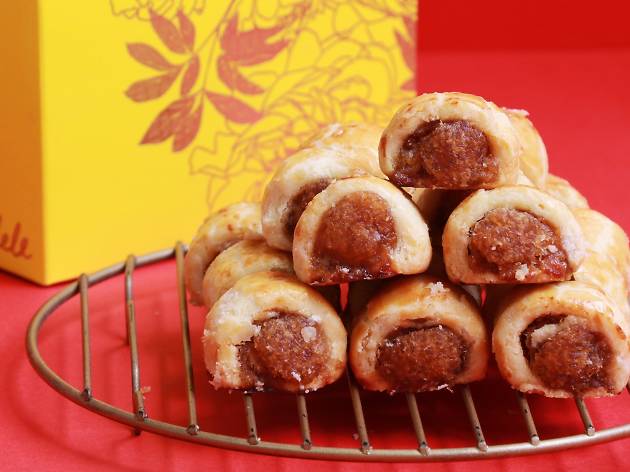 Photograph: Cedele
Pineapple Pocket Pie ($23)
From Cedele
It has a more jam-than-pastry ratio, but we don't mind that since the pineapple jam comes "lightly sweetened", making it each to pop more than a few in one sitting.
Photograph: Kele Facebook
Rose Pineapple Tarts ($29.80)
From Kele
Besides its festive, auspicious colour, the addition of rose in the pineapple tart lends a floral note to the fruity mixture. And as an added bonus, the scented snack comes as treat for the nose as well.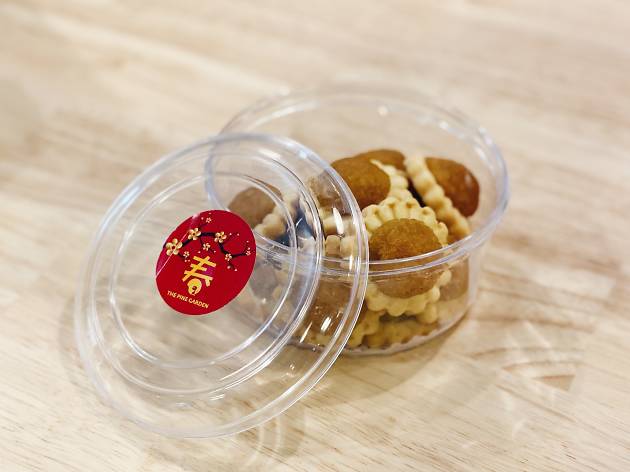 Photograph: Time Out Singapore
Homemade Pineapple Tarts ($29.90)
From The Pine Garden
The Pine Garden tart scores points for its homemade jam – fresh pineapples are painstakingly hand-grated and cooked down to a paste that's not overly sweet.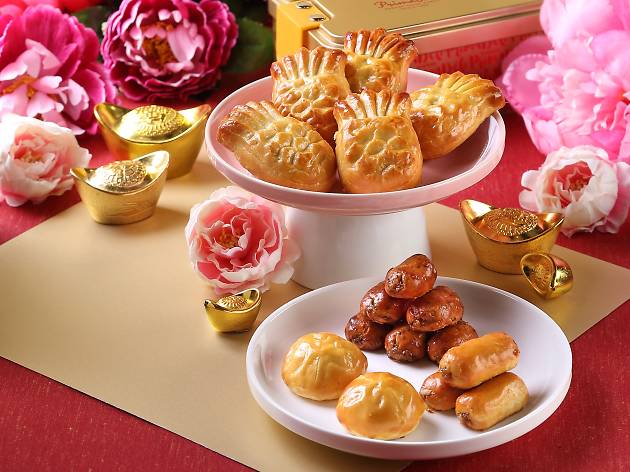 Photograph: PrimaDéli
Pillow Pineapple Tart ($19.80)
From PrimaDéli
We appreciate the snack-able serving size, and the moist, flaky buttery crust. But we wished that there was a little more pineapple jam filling in each of this tart.
Dark Chocolate Pineapple Tarts ($32)
From Janice Wong
Janice Wong's 76% dark chocolate pineapple tarts ($32) are tarts with a twist that we didn't know we needed. True to her style, the local queen of desserts covers her crumbly tarts with dark chocolate and finishes them off with a touch of gold dust. The dark chocolate balances out the sweetness of the pineapple jam and also hides the dryness of the pastry. Nothing beats the traditional tart but if you're up to try something new, these tarts will definitely get your relatives talking.
Gula Melaka Pineapple Pastry ($12)
From Thye Moh Chan
For fans of local flavours, be sure to grab Thye Moh Chan's gula Melaka-infused pineapple pastries. If you need a little more sweetness in your life this festive new year, Thye Moh Chan's Gula Melaka infused pineapple pastries are the way to go.
Eat your way to a huat new year