The best beautiful and hidden beaches in Singapore
Skip the crowded beaches of East Coast Park and Sentosa for something a little more private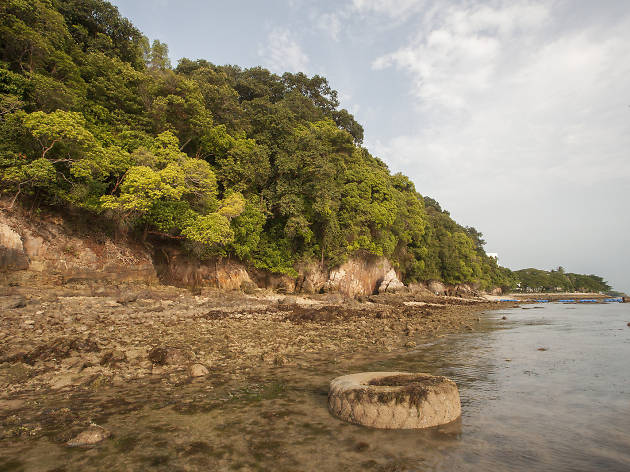 With only so much (or little) land in Singapore, secret spots that aren't crowded with people are hard to come by. But don't you worry, our island still has some tricks up her sleeve. Escape to these quiet beaches for a day of maximum sun and sea. Pack your bags and picnic baskets, it might take some travelling but what waits at the end is worth it.
RECOMMENDED: The best secret and hidden parks in Singapore and the best hiking trails in Singapore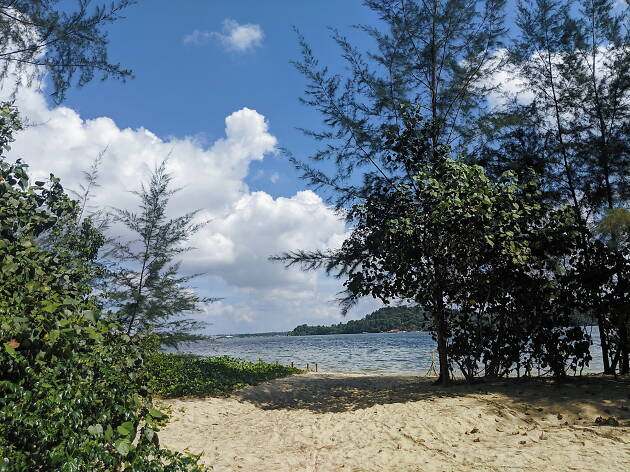 Follow the markers along the main trail that goes through Coney Island and take a turn that will lead you to one of the hidden beaches on the island (we recommend Beach Area C). Expect to walk through bushes, trees and even a mangrove boardwalk to get there. Though we wouldn't encourage sunbathing and picnicking (there are native macaques on the island), it's a pretty idyllic spot for a breather before you head back to finish your trek. If you're not a fan of sand, there are concrete steps by the water near the entrance of the island.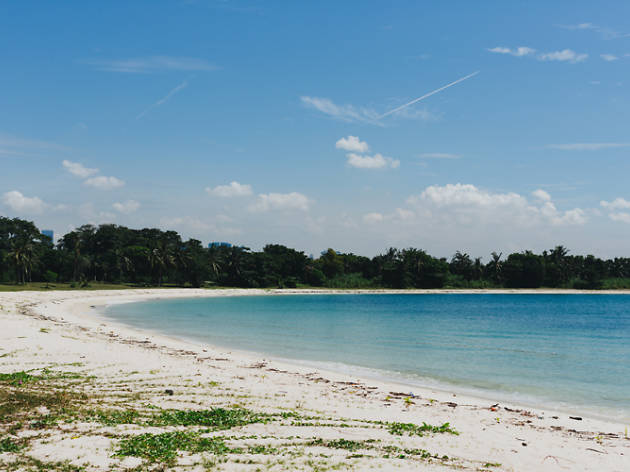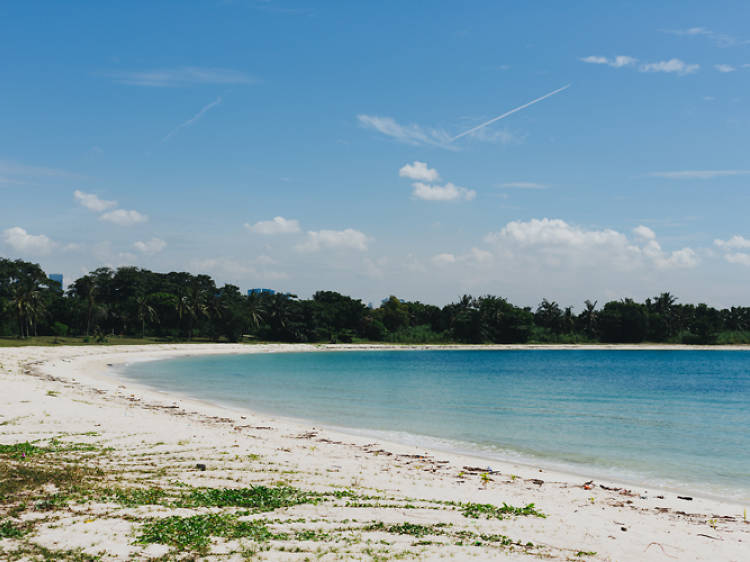 Far away from the city lies a swathe of white sand ringing clear, turquoise waters. No, we're not talking about Boracay but Lazarus Island. One of Singapore's best-kept secrets, it's a serene, undeveloped beach that you can (almost) call your own – just take the first ferry out at 9am on weekends and 10am on weekdays to claim the sands for yourself. Other beach bums descend around lunchtime in their yachts and speedboats. And don't forget to pack everything you need – floats, mats, towels – as there are no shops on Lazarus.
Punggol Beach is actually pretty accessible by public transport – there is a direct bus from Punggol which doesn't require much walking and plenty of carpark space at the nearby Punggol Promenade. Take a walk on the white sandy beach or spend a day fishing at Punggol Jetty. Though it might seem tranquil, this beach has quite a past. In WWII, the Japanese army executed many civilians on the shores of Punggol so maybe you don't want to be hanging around too late at night for fear of what lurks in the dark.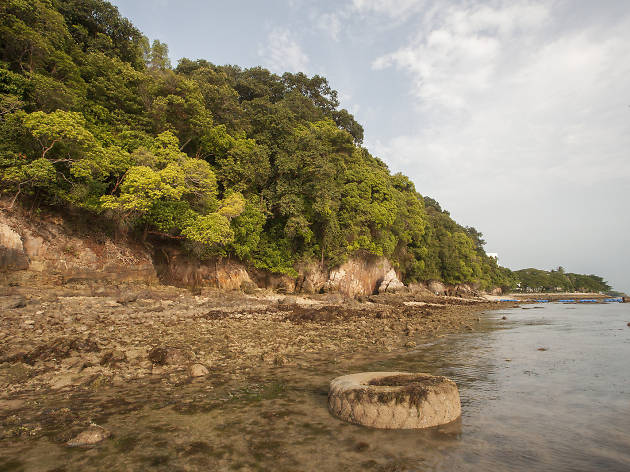 Near the western edge of Sentosa, Tanjong Rimau beach can be accessed via the edge of the compound occupied by Shangri-La's Rasa Sentosa Resort & Spa and by descending the rocky slope to the beach. During the low tide, you can spot many marine creatures such as starfish and crabs along the coastline. Walk along the tidal pools, mangrove trees and caves nearer the coastline and look out for the pitcher plants on the cliffs. If you head towards the Tanjong Rimau beacon, you'll be able to see Labrador Nature Reserve across the waterway. When walking along the beach, be careful of stonefish – their spines on their dorsal fin are venomous.
Sembawang Park's beachside locale is perfect for a lazy weekend picnic. While fishing is a popular pastime here, many can be seen crowding around barbecue pits and picnic tables sprinkled along the coast. Alternatively, flap out your picnic mat here and have yourself a feast here at one of the country's last remaining natural beaches.
Explore more of Singapore
Attractions, Historic buildings and sites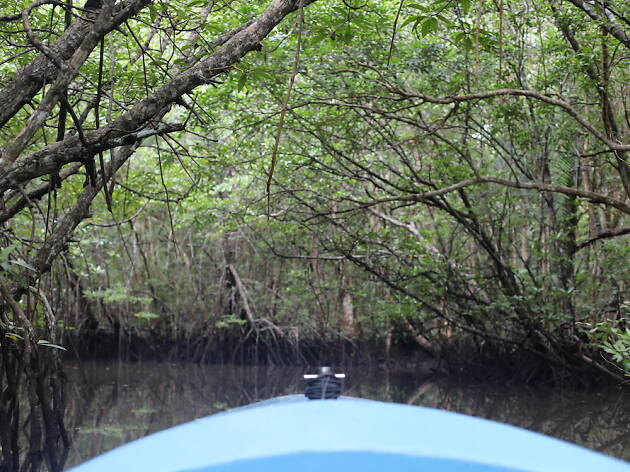 Things to do, Walks and tours