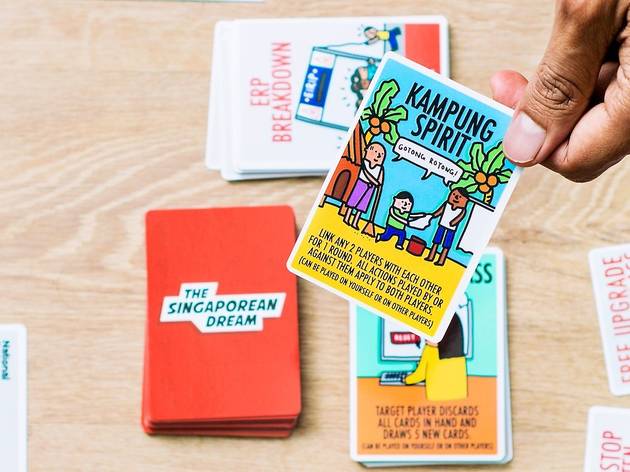 The best board and card games to play in Singapore
Challenge your mates to tabletop games that come with a twist – including local quirks and um, exploding kittens
Nothing makes or breaks friendships quite like board and card games. The heat is on the minute the cards are drawn, the dice are rolled, and someone on the table shouts (or swears). Everyone feels engaged, invested, creative – anything but bored (pun intended). It's also a healthy antidote for those looking to decrease screen time. Swap your fancy consoles with tabletop games that come with a twist. Whether you're into guessing or strategy games, make every night game night with these playful titles from Singapore and beyond will keep you busy and entertained for hours.
RECOMMENDED: The best new books we're excited to read in 2021 and the best local films to stream online
Local games
Photograph: Hasbro
Monopoly: Singapore Edition
No board game round-up would be completed without a classic game of Monopoly ($49.99). Despite its notoriety to start fights (if you play long enough to see it), the board game sparks an incomparable thrill of bankrupting a fellow player while you collect all his dough. Similar to its original, this localised version features baby bonus, train breakdowns, and hawker centres. With neighbourhoods such as Joo Koon, iconic landmarks such as Oxley Road, and MRT stations including Punggol, Bishan and Botanic Gardens, it's definitely a fun way to see art imitating life. Just watch out for the smoking fine or you'll end up in jail.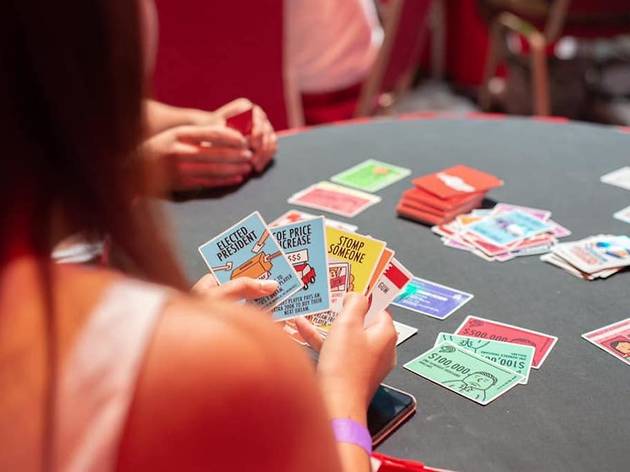 Photograph: Facebook/The Singaporean Dream
Another game to rattle fellow players, this satirical interactive card game by Sgag allows you to pay, complain, steal and sabo your friends to become the perfect Singaporean. The more Dream cards you hold in your hands, the higher your chances of becoming the ultimate Aunty or Ah Beng. But watch out, players can use their special powers once to slow you down. Block out the haters with Stop cards like Gahmen Say Cannot.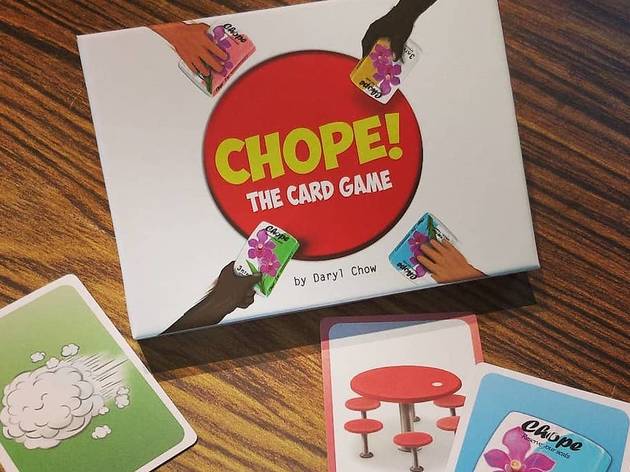 Photograph: Origame
No actual tissue packets included – it's fastest fingers first in this hawker-approved game ($20) which uses cards to reserve tables in order to score as much food as possible. The more table space you have, the more plates you'll be able to place. But your fellow players aren't the only ones eyeing your tables full of food. Hungry mynahs are on the prowl too.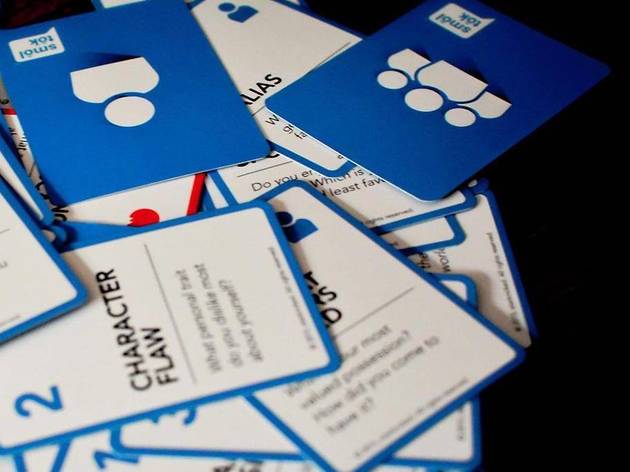 Photograph: Facebook/Smol Tok
Break the ice with Smol Tok ($32.90). There's no competition here – the main aim of the game is to start conversations. It's basically Truth or Dare without the Dare bit. Start by simply picking a card, asking a question and listening to some answers. Follow-up questions are also encouraged. There are a variety of decks that carry different topics. The basic deck deals with family and friends, Breadcrumbs opens the discussion of faith, Dun Tok Chok questions the Singaporean way of life, and the new Pillow Tok explores intimacy – interesting.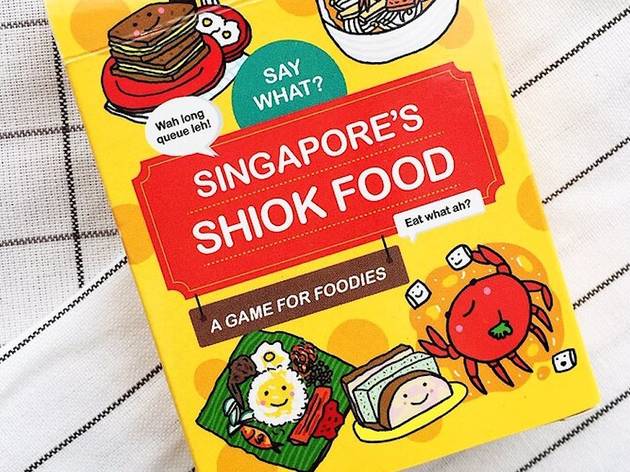 Photograph: Say What?
Say What? Singapore's Shiok Food Card Game
Are you a true foodie? Test your knowledge of local cuisine by guessing the name of the dish as it's being described (without spelling it out, of course) by another player. The game ($25) has 50 dishes for you to guess, and the more you guess correctly, the higher your chances of winning. Here's one to try: "Mermaid's friend, red colour, hard shell?"
The fun continues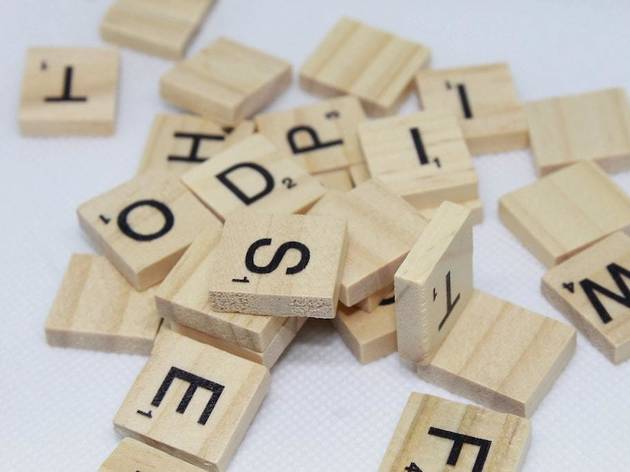 Photograph: Unsplash/Clarissa Watson
A classic that continues to delight younger and older generations, the original Scrabble board ($49.99) invites players to arrange letter tiles to make the most point-worthy words (see if you can get 'oxyphenbutazone' down). No matter how old or good of a wordsmith you are, it's a great game to learn new words and improve vocabulary. Be sure to have a dictionary nearby to check on the words – you wouldn't want to be cheated out by a word that's not dictionary-approved.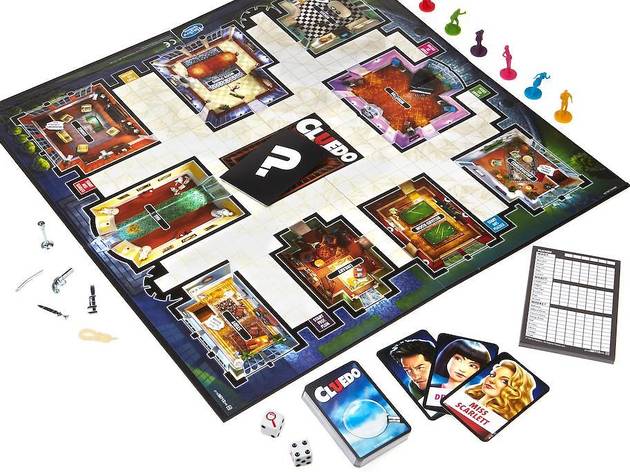 Photograph: Hasbro
Put on your detective hat and pull out your magnifying glass as you peruse the mansion house board for clues that will lead you to the killer, location and weapon of the crime. Was it Colonel Mustard in the library with the candlestick? Or Miss Scarlett in the kitchen with the gun? There's only one way to find out. While this thrilling OG version ($29.99) is suitable for players aged eight and over, the junior version is great for kids aged five and above.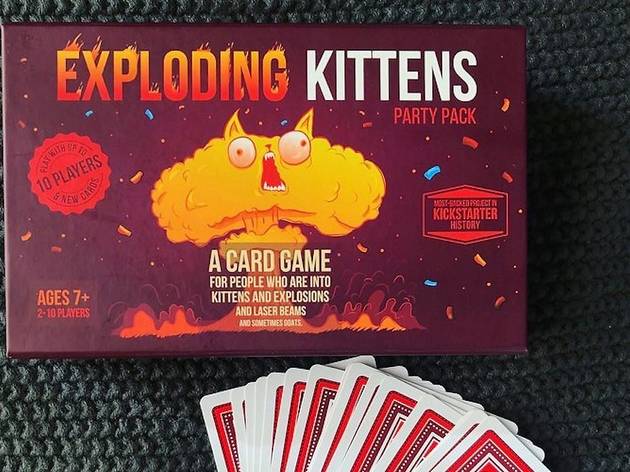 Photograph: Facebook/Exploding Kittens
The most-funded game ($39.90) in Kickstarter history has been described in three words by the creators as "kittens, enchiladas, explosions". If that hasn't enticed you yet, get this: players will keep pulling from a deck of cards until one draws the "exploding kitten" which detonates. However, it's only endgame for that player. The game continues until one survives and the only way to survive is to stockpile cards that feature laser beams, belly rubs, kitten yoga and catnip sandwiches which help defuse the exploding device. I'll make more sense as you go along, we promise.