Heads up! We're working hard to be accurate – but these are unusual times, so please always check before heading out.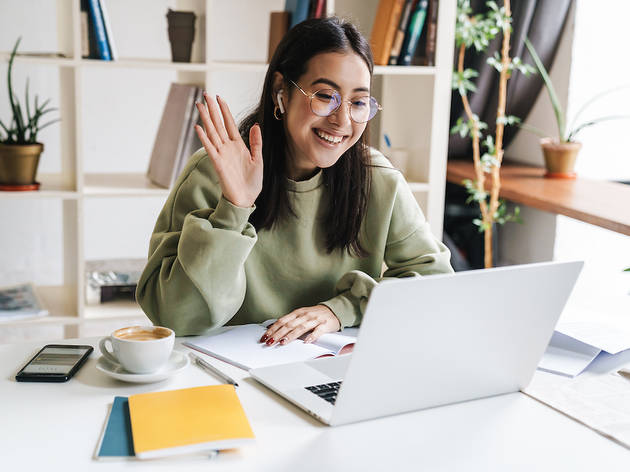 The best virtual team building ideas for remote teams
Boost your team's morale with fun and engaging games while working from home
Places are starting to open up again, including offices. But you might have to hold back the physical office reunion if you're still working from home. And let's face it – working from home during a global crisis can be quite taxing due to the lack of socialisation and motivation. The best approach to tackling low morale within your team is to offset boredom and frustration with fun and engaging team building activities. With the power of technology, you can even keep spirits up through online games such as virtual escape rooms, role-playing sessions, and pub quizzes. Who says Zoom's only all work, no play? Put on your competitive hat and press start.
RECOMMENDED: The best virtual trivia nights in Singapore and best online games to play with your friends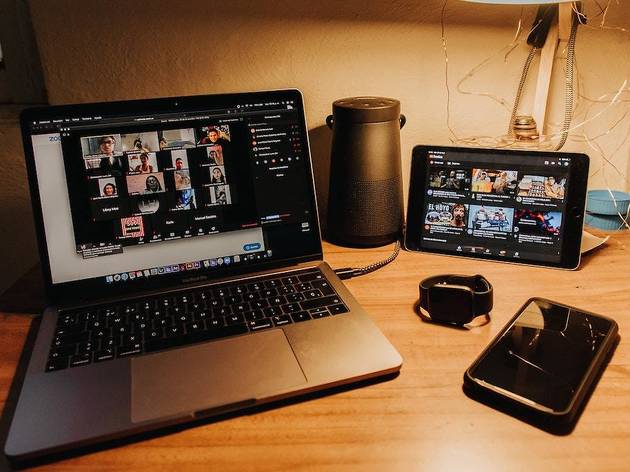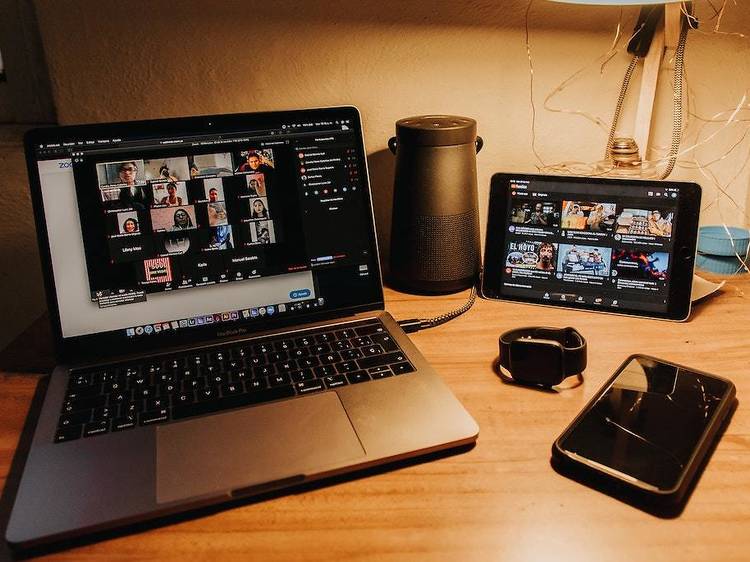 Photograph: Unsplash/Gabriel Benois
Quizmaster Virtual Pub Quiz
Form a team with your colleagues and test your brainpower with a virtual pub quiz organised by Quizmaster. Held every Thursday night, the weekly virtual quiz nights are loaded with questions on just about any and every topic under the sun – or rather, moon. It's hosted via Zoom and includes breakout rooms so you can still chat and discuss with your teammates. Due to the limited number of breakout rooms, there are strict house-keeping rules to follow including pre-registration. All the deets can be found on Quizmaster's Facebook page.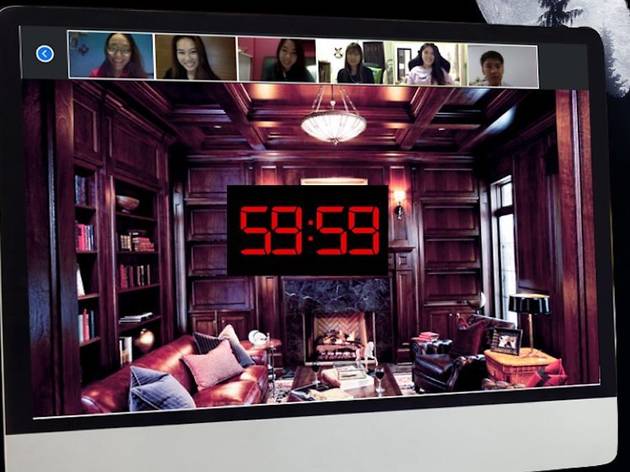 Photograph: Facebook/The Fun Empire
The Fun Empire prides itself as the first and only events company to offer a variety of unique online experiences based on their award-winning team building activities. Turn the heat up with Party Mania (from $20), featuring fun party games. For something more challenging, level up with Escape Room (from $20) where you'll be solving puzzles and uncover mysteries. Get into character in the role-playing game Nightfall (from $35) which is adapted from the popular game Werewolf where you frame other players and accuse them of wanting to destroy your village. These activities are suitable for any group size, objectives, and budget. The best bit? Winners receive a prize delivered to his or her doorstep.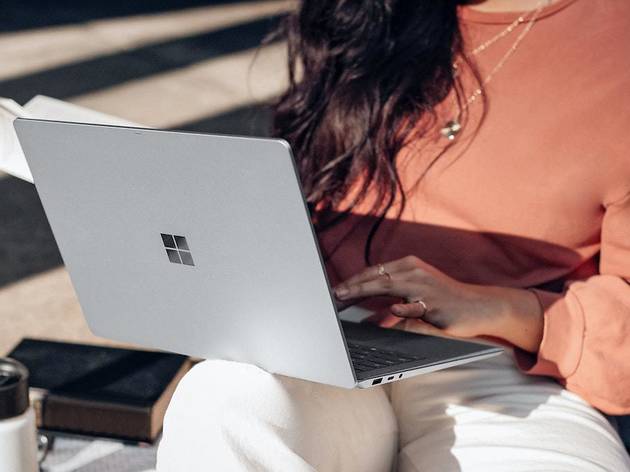 Photograph: Unsplash
Without having to compromise productivity to have some fun with colleagues, WorkJoys allows you to play its games asynchronously and only during pockets of downtimes. This is different from most virtual team bonding activities where you have to find a particular timing that suits everyone to start a session. Currently, the software has three social games where you get polled with positive questions about your colleagues in Positive Polling, get asked to match the various quirks to the right colleagues in Trivia, and get to provide one true and one false story about yourself that your colleagues will have to figure out which is which. WorkJoys is free and there are no limits to the number of users from multiple teams within the same large organisation or small enterprise. Look out for more games rolling out by September.
Funworks provides you with an alternative: Online Team Building! With advanced technology and high digital penetration rate in Singapore, hosting a virtual online team building session is definitely feasible.
Funworks' Escape Room Game Kit is like no other. Enjoy the thrill of an escape room without even leaving your house!
In this online Escape Game Room challenge, participants will be divided into smaller teams. Each team will have to work together (via the whatsapp group chat / video conferencing) to solve mind-blowing puzzles given and crack the code!
With the storyline of a Zombie Apocalypse (storyline can be customised), teams will have to work together to solve 5 puzzles and crack each code to prevent the Zombie invasion! They will be given 15 minutes to solve each puzzle, and once they have obtained the answer, they will have to call in to our game host, to give their answer, just like a Live Game Show! Points will be awarded and accumulated. The team that are able to prevent the Zombie invasion in the fastest possible time wins!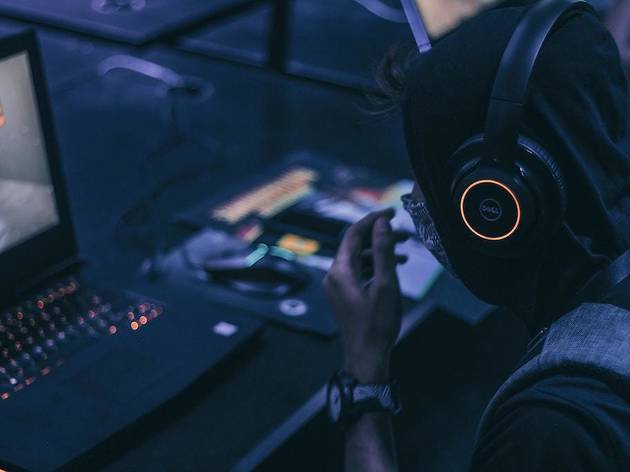 Photograph: Unsplash/Fredrick Tendong
Loaded with a plethora of virtual games, the online-trivia platform Jackbox Games allows you to host a mega game night with your team, inviting up to 10 people to play with on your PC. The only catch? It comes with a price. But with games ranging from doodle and joke contests to hidden-identity whodunits and, yes, trivia, it's definitely worth your dollar. Turn on your webcams and try Fibbage XL – a bluffing-style game similar to Balderdash – and capture on all your friends' reactions on the screen.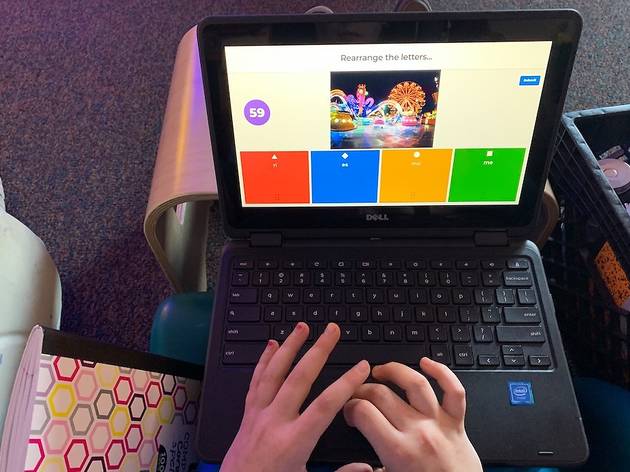 Photograph: Facebook/Kahoot
The quiz is in your hands with Kahoot where you can customise questions and answers according to the level of difficulty you want. Test your colleagues with multiple-choice questions or true-or-false questions. Fastest fingers first as the player who selects the correct answer fast scores major points. You can see how everyone ranks via the leaderboard. Hold a video call alongside to see the reaction of your co-workers when they get even the simplest question wrong.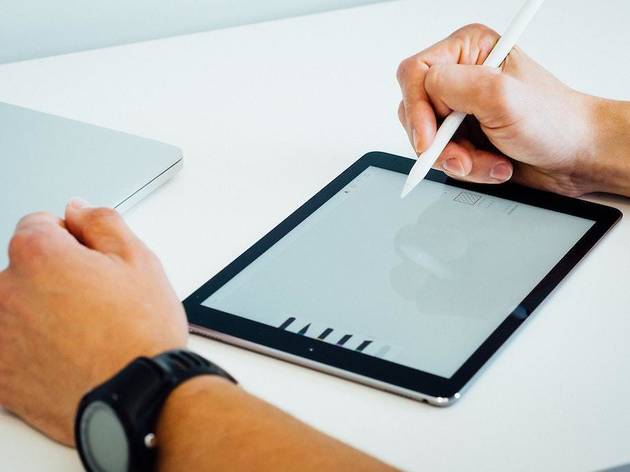 Photograph: Unsplash
Show off your pictionary skills with Skribbl, which allows multi-players to join in the fun. See your colleagues struggle at drawing or even figuring the doodle out. Make wild guesses in the little the chat box available, or even ask for hints if you've run out of guesses.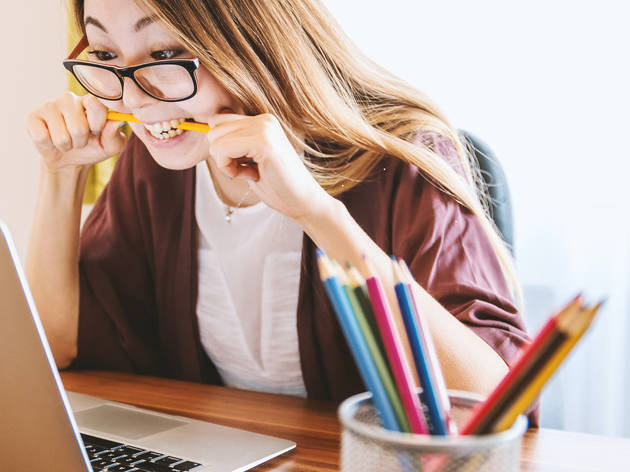 Photograph: Jeshoots/Unsplash
Or host your own virtual game night
Scavengers assemble – create your very own scavenger hunt with items available in and around everyone's house, or put those useless facts you've been collecting into a game of trivia with your most competitive colleagues. Split trivia nights into different themes like films, music, history, and pop culture, then assign someone in your crew to be the host and come up with the questions. The host should also be the admin for Zoom and Google Hangout chats. All participants will have to give their word that they're not using their phones or any other means to cheat – it's a game of trust too.
Got a competitive streak?