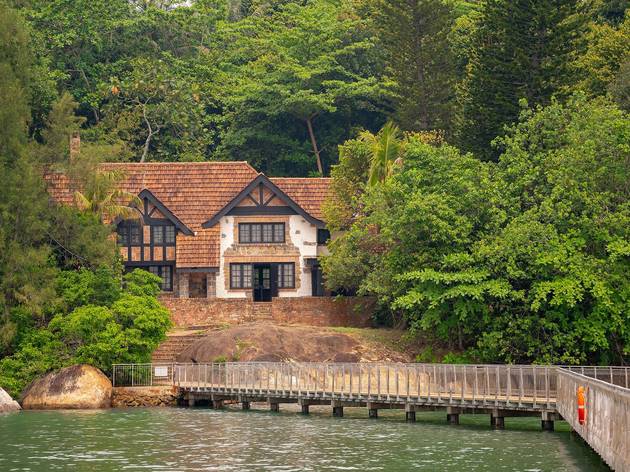 The most beautiful traditional architecture in Singapore
From black-and-white bungalows to traditional vernacular buildings, these traditional architecture are a testament to Singapore's rich history
Marina Bay Sands and Jewel may be known worldwide for being our city's architectural marvels, but Singapore's home to a diverse range of architecture. Take a walk along Chinatown, Katong or Kampong Glam and you'll find shophouses originating from different eras. Or marvel at our iconic black-and-white bungalows that are now home to cafes, bars, or are simply residential properties. From technicolour shophouses, traditional vernacular buildings and surviving structures from Singapore's colonial past, these are the most beautiful traditional architecture in Singapore.
RECOMMENDED: The most beautiful Art Deco buildings in Singapore and 15 hidden gems you never knew existed in Singapore
Architectural style: Traditional Malay Architecture
Once the seat of Malay royalty in Singapore, the former Istana Kampong Glam is one of the finest examples of traditional vernacular Malay architecture still found in Singapore. Built between 1836 and 1843, it combines traditional Malay motifs with the Palladian style – a style popular in England in the 18th and 19th. The building has been carefully restored and is now home to Malay Heritage Centre, which houses a museum and visitor centre.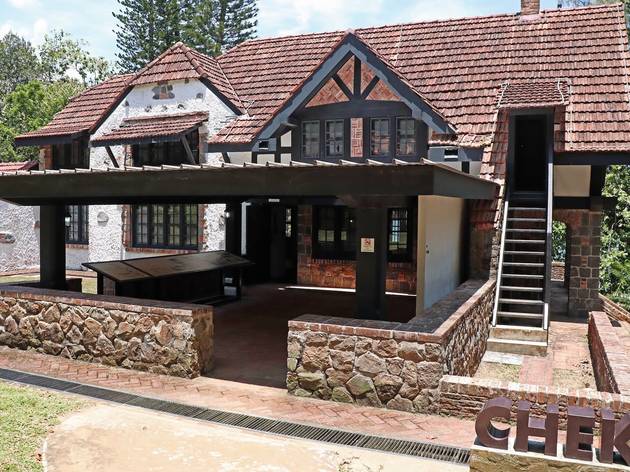 Photograph: Shutterstock
Architectural style: Tudor-style Architecture
Among the thick forests on the eastern part of Pulau Ubin, you'll find traces of Singapore's old colonial history. Now used as a visitor centre for Chek Jawa visitors, House No. 1 was originally a resort home for British Chief Surveyor Langdon Williams was built during the colonial period by the British.

The two-storey building is set on a sprawling 43,324 sq ft ground, complete with its own water tower and jetty. Built in the 1930s, the structure was modelled after the traditional Tudor-style homes of England during the first half of the 16th century – characterised by the black timber frames with masonry infill walls, steep pitched roofing with clay tiles and a working fireplace in the sitting room on the ground floor.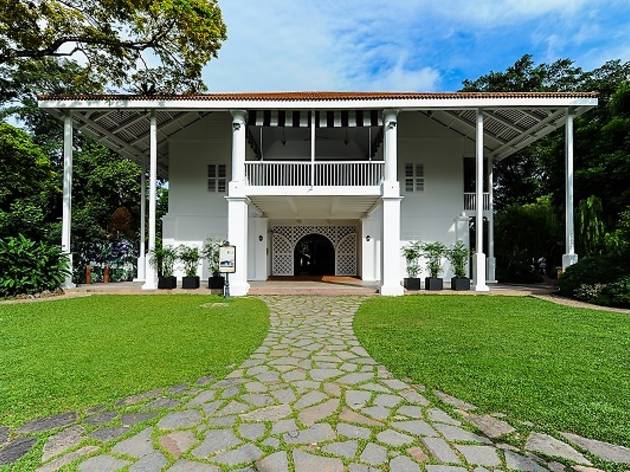 Photograph: Benjamin Aw / Singapore Botanic Gardens
Architectural style: Anglo-Malayan plantation-style house
The historic 1868 Burkill Hall in the Singapore Botanic Gardens boasts a rich history, serving as the residence of the Botanic Gardens' superintendents and Directors for more than a hundred years. Here's a fact you probably didn't know: the building had been mistaken as a black-and-white bungalow for more than 50 years. However, it is the last standing example of Anglo-Malayan plantation-style house in Southeast Asia – and possibly, the world.
This follows a discovery by the Gardens' director Nigel Taylor in 2013 that Burkill Hall pre-dates the black-and-white style, which only started in 1898. Photos of Burkill Hall from the late 1800s up until 1959 also showed that it was clad in white paint.
Photograph: Photo by Weenail on Unsplash
Koon Seng Road Shophouses
Architectural style: Peranakan-style shophouses
A hallmark of the Joo Chiat and Katong districts are the iconic pastel shophouses along Koon Seng Road. Constructed in the 1920s, these heritage gems were once inhabited by the Peranakan Chinese. They have since been conserved for their historical design which combines a unique mix of Chinese and Malay influences, seen in the intricate detailing, motifs and tiles adorning each home.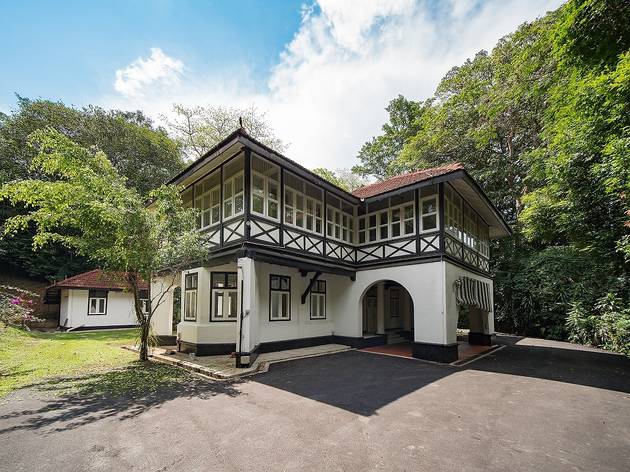 Photograph: Singapore Land Authority
Architectural style: Black-and-white bungalow
An iconic sight in Singapore, there are now approximately 500 black-and-whites scattered around the city in exclusive enclaves such as Dempsey Road, Rochester Park, and Adam Park. Unique to Malaya, they were originally built by the Public Works Department (PWD) of the British Administration for British expatriates in the early 20th century and before World War Two as accommodation for military personnel.
Sometimes referred to as Tudorbethan Style, the design combines tropical and art deco elements with a traditional Victorian style home. There are also influences from traditional Malay architecture. The black-and-white houses sit on elevated platforms, inspired by the practice of building homes on stilts for protection from snakes, tropical insects, and flooding during the rainy season.
Other elements that make up black-and-white bungalows are large verandas, overhanging roofs, high ceilings, shutter-style windows and open-concept layouts to amplify any breeze that passes through the houses.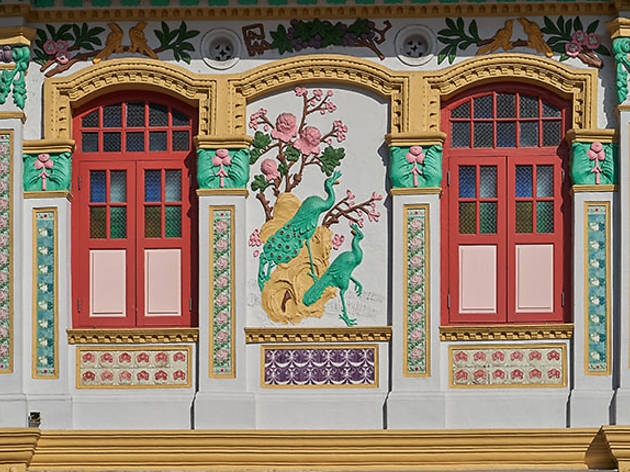 Photograph: Roots.gov.sg / National Heritage Board
Architectural style: Chinese Baroque
One of the finest examples of Chinese Baroque Shophouse architecture can be found along Balestier Road. A result of the rubber boom in the 20th century bringing wealth to merchants in Singapore, it incorporates swanky embellishments, blending Western elements and traditional Chinese iconography, creating this hybrid architectural style.
You can find the characters 'Sim Kwong Ho' inscribed on the roof facade, alongside European glazed floral tiles that embellish the pastel-shaded walls. There are also elaborate festoons that overhang the upper windows, which are fringed by moulded pilasters and capitals with floral wreaths.
More architecture in our city