The ultimate guide to Siglap
Despite its spooky secrets, Siglap is far from a ghost town with its cool eateries and shops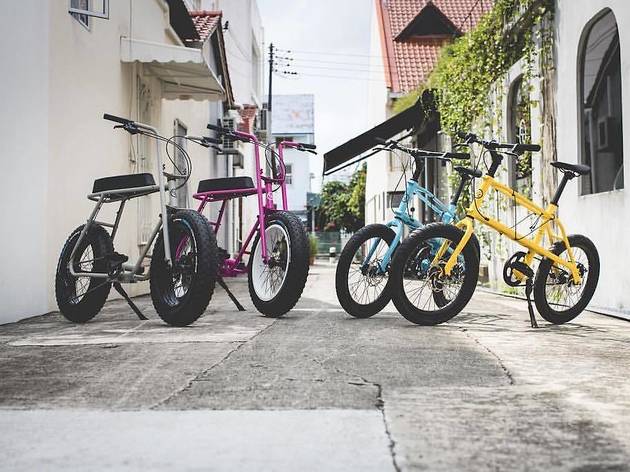 It's been said that Siglap is a hotspot for pontianak sightings. Legend has it that its name is derived from the Malay phrase 'si gelap' – which means 'the dark one' – given to it by a Sumatran prince who arrived during an eclipse. It was also a massacre site during the Japanese Occupation. But beyond its morbid past, this quaint and tranquil 'hood is home to a plethora of restaurants, cafés and pubs where easties rock up for afternoon brunch, late-night supper or a yoga sesh without the crazy crowd.
RECOMMENDED: The ultimate guide to Katong and Joo Chiat and the ultimate guide to Pasir Ris and Changi
Eat and drink
The strong aroma of freshly brewed coffee is the ideal antidote to lazy mornings. Whether your first order of the day is a flat white, red eye or cold brew, the coffee connoisseurs here make your Java the way you like it. And if you're hooked, you can find a selection of single origin coffee beans sitting on its shelves ready for you to bag home.
This pizzaria sees Baker & Cook's Dean Brettschneider flexing his dough-making muscle to dish out thin-crust, sourdough pizzas. The wild yeast dough ferments for up to 18 hours before toppings like tomato, eggplant, mozzarella and chorizo, or smoked salmon, sour cream, dill, prawns and capers are tossed on and baked in a brick oven.
Straight out of Glodok (aka Jakarta's Chinatown), this retro-inspired restaurant serves Chinese-Indonesian cuisine till the 3am – all you supper- seekers take note. Try its signature nasi campur babi, a bowl of assorted pork bits served with fragrant chicken rice. Feeling crabby? Cheer up with the kepiting saus padang complete with Sri Lankan crab smothered in Kota 88's special spicy sauce.
Explore more neighbourhoods