We'd say 24 hours is enough to cover most of the main attractions, events and activities that Seoul can offer. Transform yourself into the perfect city tour guide in one day.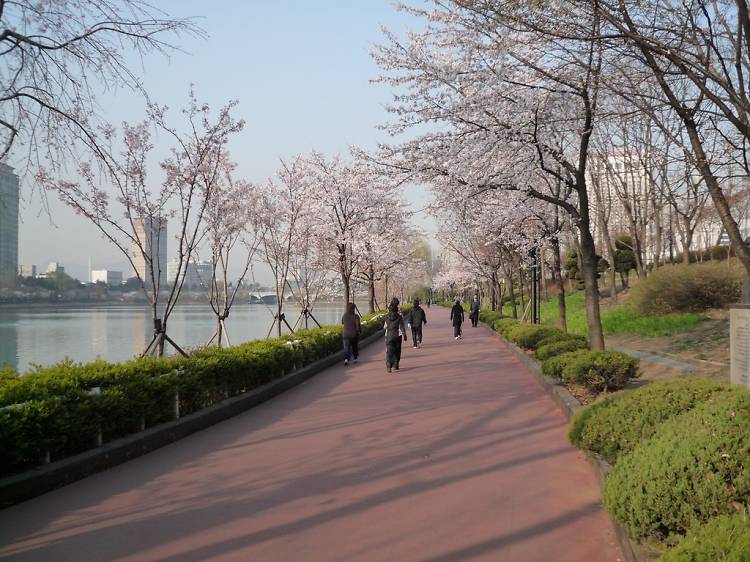 9am-11am: Start your day right at Seokchon Lake
The landscape of Seokchon Lake is surrounded by azaleas, cherry blossoms and ample greenery. The colourful flowers offer a refreshing stroll, perfect for the start of the day. There's also a view of Lotte World Tower, the tallest building in Seoul, and Lotte World Magic Island, an outdoor amusement park.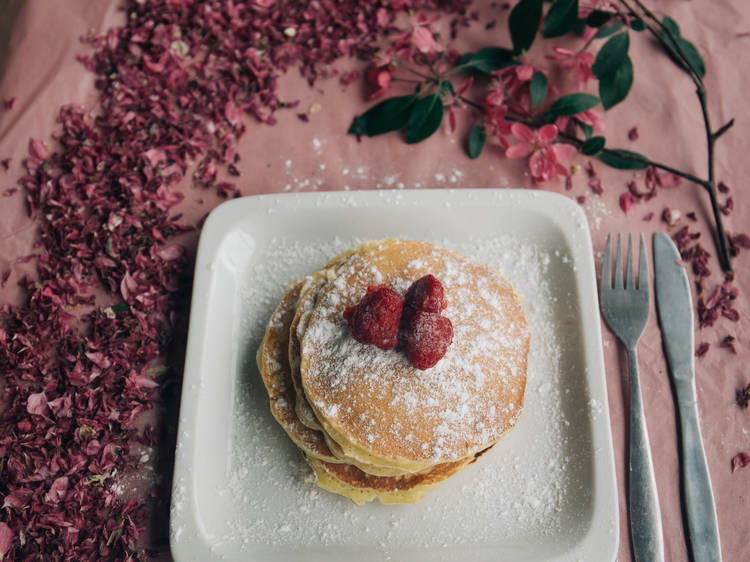 11am-1pm: Ooh, Cheongdam brunch!
'Cheongdam brunch' serves almost as a proper noun in Seoul. The area in Gangnam offers a variety of Western brunch choices in its cafés including eggs benedict, pasta and pancakes. On a chill weekend, you might even spot a K-pop celebrity or two while dining at these brunch spots. Have blueberry pancakes at Queen's Park, quiche and crêpes at Ciel de Monet, burgers and aged steaks at Vault +82, sandwiches at Rubrica, Fench delicacies at Bistrot de Yountville or fresh pasta at Tutto Bene. It's brunch done Gangnam style!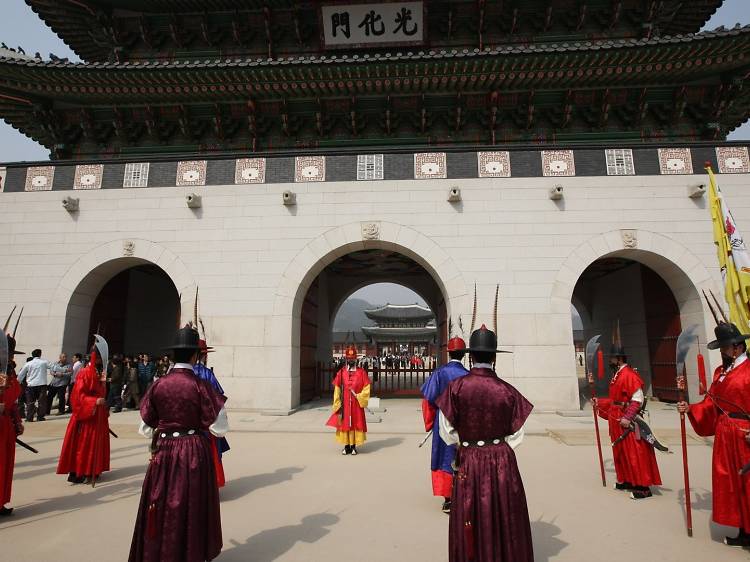 1pm-3pm: Royal Guard Changing Ceremony
The opening and closing of the Royal Palace Gates and the Royal Guard Changing Ceremony are not-to-miss events. Catch reenactments of the 15th-century Joseon ceremony, which are held twice a day – the Sumungun served as the Royal Guards of the Gwanghwamun main gate of the Gyeongbokgung Palace in those times.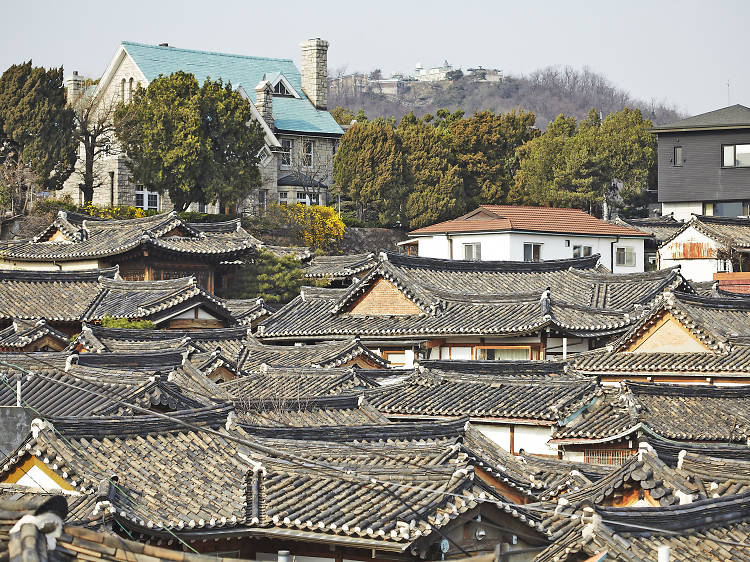 3pm-6pm: Bukchon Hanok Village
Amid the skyscrapers stretching straight into the sky in the city, there is Bukchon Hanok Village offering tranquility and a chance to have a peek at the past. If you're not in the best shape to walk all the way from Bukchon Village 1 Hill to 8 Hill, you can go up to the Bukchon Village 6 Hill and take a picture of yourself with the whole of Seoul in the background.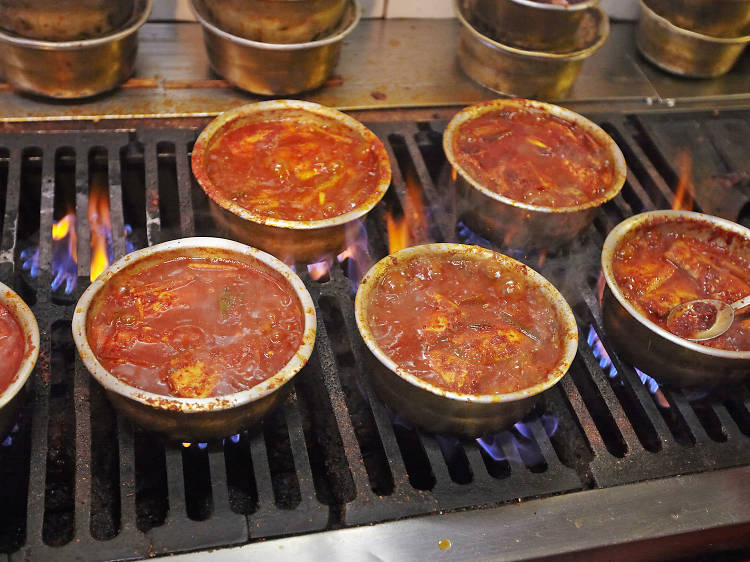 6pm-7pm: Try braised cutlassfish at Namdaemun
Namdaemun Market is filled with more than 10,000 stores and is famous not only for being the biggest market in the city but also for the variety of traditional dishes that it offers. Among the selection is braised cutlassfish cooked in Namdaemun's cutlassfish alley. Built around 1988, this extensive division is filled with numerous eateries including Huirak Sikdang, which is known for its spicy red pepper braised cutlassfish served in a dented nickel-silver pot.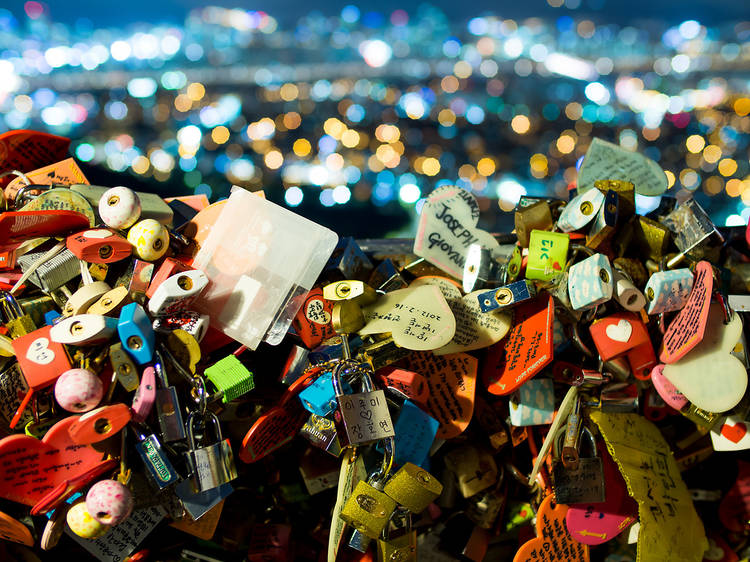 7pm-9pm: Make a wish at N Tower Observatory
Legend has it that if you write a love note on a lock at N Tower and throw the key down the mountain, your love will last forever. But, of course, you can write down whatever you want and just soak in the majestic view.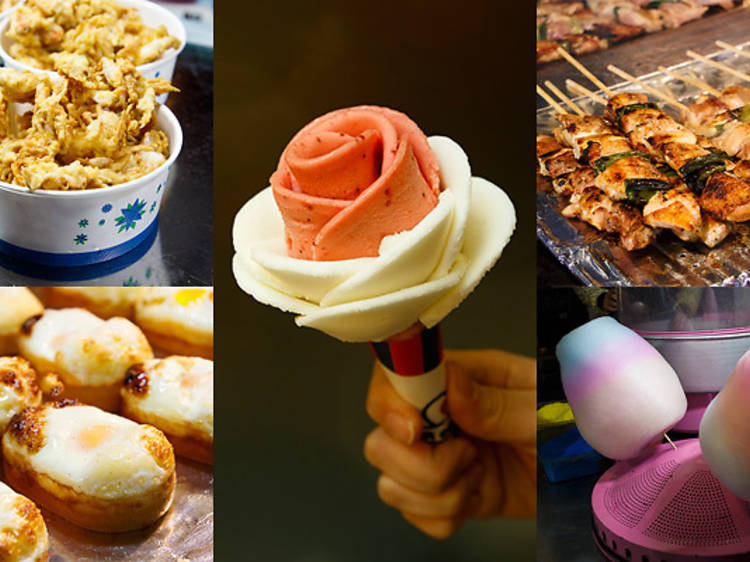 9pm-11pm: Myeongdong, a street food heaven
Packed with pojangmacha (tented food carts) alongside tourists and locals alike lining up to try new snacks, Myeongdong adds another dimension to the street food game. Tteokbokki, fish cakes or hotteok are great but they're considered pretty much basic here. Grilled scallops, potato tornados, cheese potatoes, beef steaks and even lobsters are cooked up at these little carts. Department stores also line the streets.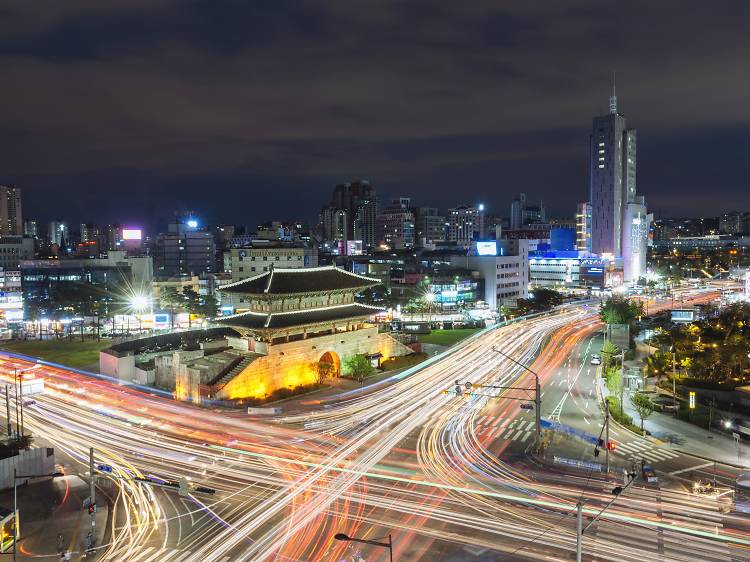 11pm-2am: Night shopping and street food at Dongdaemun
Known primarily as Seoul's 24-hour shopping district, Dongdaemun is home to all-night shopping and some of the cheapest street eats in town. From 10pm, sellers fill the area around Dongdaemun History and Culture Park Station (Exit 10 to 3) and behind the Dongdaemun Design Plaza, hawking T-shirts, pants and accessories. Make sure you bring cash as many of the stores don't accept credit cards.
2am-4am: Enjoy an unlimited cocktail deal
Don't know which cocktail you should get? Itaewon is home to plenty of bars where you can basically have 'em all, all night long, every night of the week. All you have to do is pay the cover upon entering (around $25), and you're all set for a long alcohol sesh.
4am-6am: Karaoke, movies and board games at a multibang
You and your friends are probably intoxicated enough and ready to unwind for the night. Multibangs have singing rooms, DVD rooms, PC rooms and even nap rooms, and are open 24 hours a day. Multiplus, located in Hongdae, offers karaoke, movies, Wii, board games and more. Or, you can simply get some sleep in privacy after all that travelling.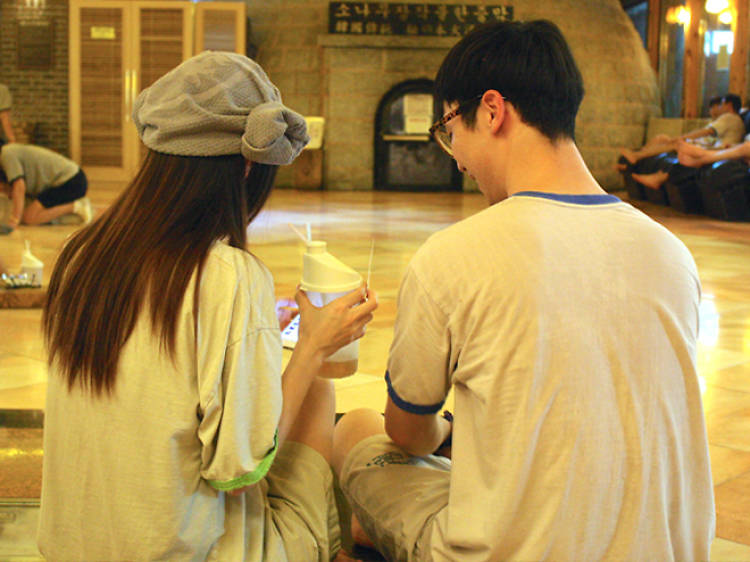 6am-9am: Chill out and rest up at a full-course jjimjilbang
A trip to Seoul isn't complete without a visit to a jjimjilbang and the experience doesn't get more authentic than at Dragon Hill Spa. Fully equipped with the basics like sweating rooms, saunas, baths, a health centre and a swimming pool, Dragon Hill goes beyond the basics to include an arcade, a movie theatre, several restaurants and massage chairs.