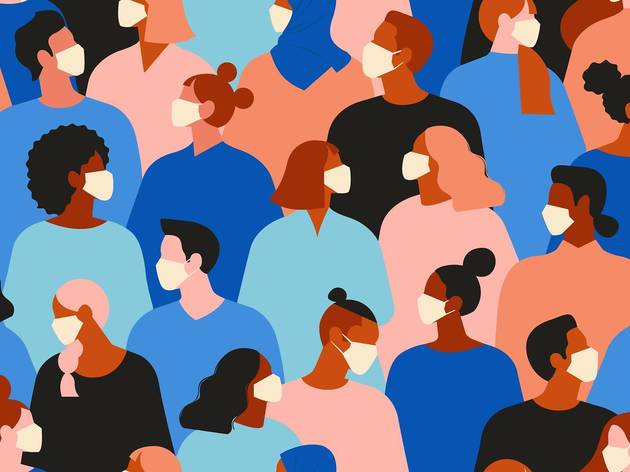 COVID-19: latest news, advice and travel information for Singapore
Stay up to date with the latest coronavirus guidance and developments from Singapore
On February 7, Singapore raised its Disease Outbreak Response System Condition (Dorscon) level from yellow to orange due to confirm cases of COVID-19. This has resulted in malls and buildings around the city carrying out temperature screening, large-scale events being cancelled or postponed and more safety and hygiene measures to contain the spread of the virus.
However, it's not all doom and gloom. Singapore residents are advised to stay calm and act in a socially responsible way by staying home– businesses from restaurants and hawkers to bars and shops continue to operate via delivery and takeout and need your love and support.
We've put together this FAQ to bring you some help, tips and perspective because life continues as normal pretty much everywhere around the world. But it won't hurt to stay clued up on the official advice as detailed below or receive updates via the Gov.sg WhatsApp service at go.gov.sg/whatsapp.
What is coronavirus?
Coronavirus Disease 2019 (COVID-19) is a respiratory illness that started in animals and is now being transmitted between humans. The symptoms include coughs, fever, shortness of breath and breathing difficulties. If you develop any of these symptoms, please self-isolate and see a doctor at a Public Health Preparedness Clinic (PHPC) near you.
How bad is coronavirus?
Unlike the flu, there is no vaccine (yet), and recovery depends on the strength of the immune system. In severe cases, the virus may cause pneumonia and/or organ failure.
Compared to Sars (another coronavirus that hit headlines in 2003), the mortality rate of COVID-19 is low: around 3.4 percent according to the latest World Health Organisation estimate. This is, however, significantly higher than regular seasonal flu, which is fatal in around 0.1 percent of cases. So far, COVID-19 also appears to be more contagious than seasonal flu.
The elderly and those with long-term conditions like diabetes, cancer and chronic lung disease are most likely to develop a severe illness relating to COVID-19. The death rate is ten times higher among the very elderly compared with the middle-aged, according to the WHO. Children are less likely to be affected.
How will coronavirus affect my day-to-day life?
First: don't panic.
The spread of the virus outside China wasn't unexpected, and governments have been making plans and issuing advice.
The Ministry of Health says that from April 7 to May 4, we should all stay home and only head out for essential services in order to put a 'circuit breaker' to the spread of Covid-19. You should practise good personal hygiene habits, wear a mask if you're feeling unwell and see a doctor immediately – don't be a hero! Here's where to find a Public Health Preparedness Clinic (PHPC) near you.
Can I still travel?
You are advised to defer all non-essential travel for 30. Visitors from Mainland China, France, Germany, Italy, Iran, Republic of Korea, and Spain are not allowed to enter or transit through Singapore. Singapore residents and long-term pass holders who have been to these countries will be issued a Stay-Home Notice where they have to remain at their place of residence at all times for 14 days once they return. A Stay-Home Notice will also be given to Singapore residents and long-term pass holders who have visited ASEAN countries, Japan, Switzerland, the United Kingdom and United States.
The WHO advises against travelling to areas experiencing ongoing transmission of COVID-19 and you can keep track of the spread of the disease on this map created by Johns Hopkins University.
What are the official guidelines for various countries?
– Australia
Travel advice
Coronavirus information
– Canada
Travel advice
Coronavirus information
– China
National Health Commission
Chinese Center for Disease Control and Prevention
– France
Travel advice
Coronavirus information
– Germany
Travel advice
Coronavirus information
– Italy
Travel advice
Coronavirus information
– Japan
Travel advice
Coronavirus information
– New Zealand
Travel advice
Coronavirus information
– Singapore
Travel advice
Coronavirus information
– South Korea
Korea Tourism Organization
Korea Centers for Disease Control and Prevention
– Thailand
Travel advice
Coronavirus information
– United Kingdom
Travel advice
Coronavirus information
– United States
Travel advice
Coronavirus information
How COVID-19 is affecting Singapore