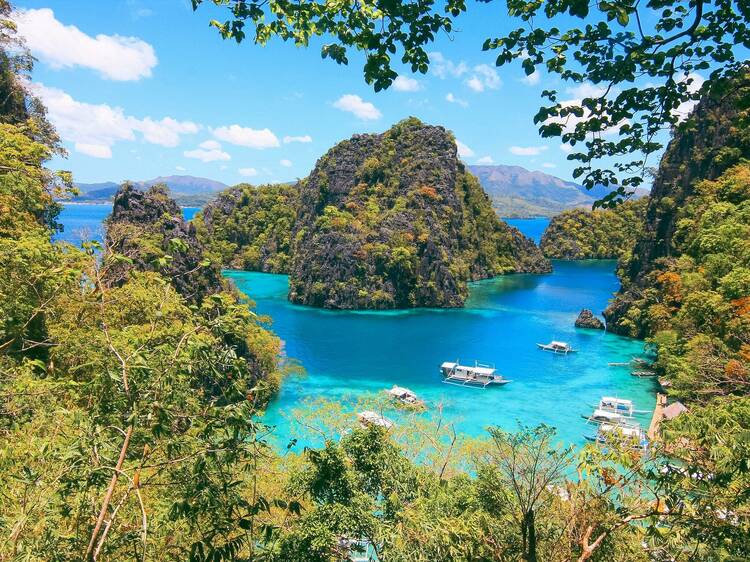 Photograph: Unsplash
Coron is a popular resort town in the Philippines that's famous for its lagoons and limestone cliffs. Another reason people flock here? For some of the best wreck diving you can find in Southeast Asia. Coron Bay was once a harbour for a Japanese fleet during World War II, until the ten ships were sunk on September 24, 1944 by the third air fleet of the US Task Force 38. Today, these lie between a depth of 5 metres to as deep as 45 metres – all boasting incredible reef systems that are home to nudibranchs, octopuses, a large array of reef fish, and if you're lucky, reef sharks and stingrays.
Dive season All year round, best months from October to June
Difficulty level All levels. Beginners can visit the wrecks found in shallower waters.