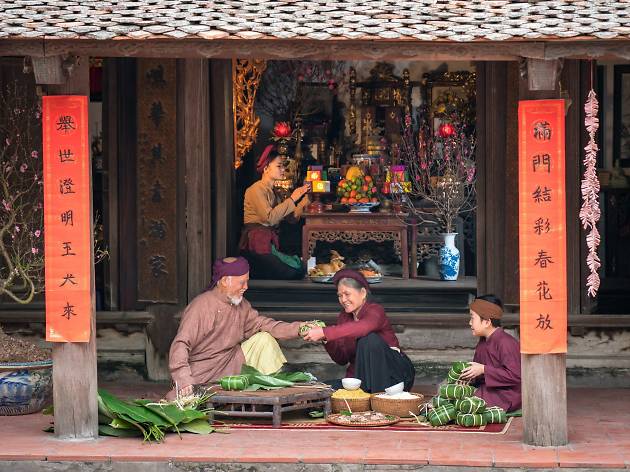 Last-minute destinations to travel to this Chinese New Year
It's not too late to make the most out of the long weekend.
Chinese New Year, one of the most colourful celebrations of the year, brings stunning light installations, beautiful handcrafted lanterns, and boisterous lion dance performances to the streets of Singapore. But if you're not one for tradition, you may choose to make full use of the long weekend and celebrate the Lunar New Year outside of Singapore with your family or loved ones instead.
However, flights to popular destinations like Bangkok, Phuket and Bali may be outrageously priced. So we've taken the liberty to suss out alternative last-minute destinations you can go to instead.
RECOMMENDED: The ultimate 1-day guide to Luang Prabang, Laos and The best short day trips from Singapore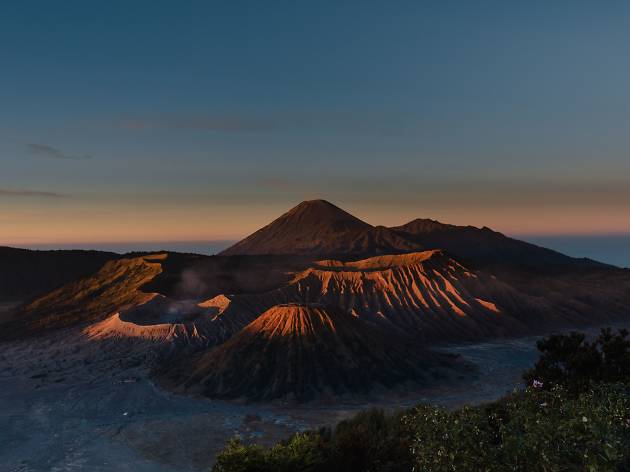 Photograph: Unsplash/Melvin Tan
Popular destination: Bali
Bali is a no-brainer when it comes to last-minute travel destinations. Whether you're looking to wander around the spiritual heart of Ubud, laze around the beaches of Uluwatu, or party till dawn in Seminyak, Bali is always a good idea.

Alternative destination: Surabaya
If the fare to Bali is too expensive this Chinese New Year, don't fret. For an adventure surrounded by Indonesia's rugged landscapes, head to Surabaya instead. While this bustling port city in East Java has much to offer in terms of authentic local cuisine and culture, Surabaya is also an underrated destination for the intrepid traveller. Go for a sunrise trek at Mount Bromo or check out the stunning Ijen Crater.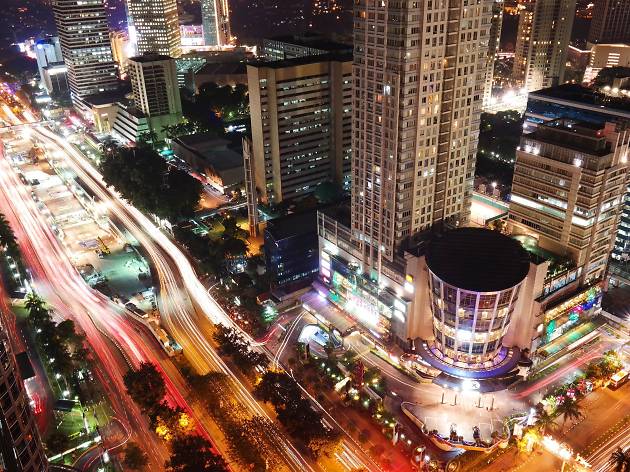 Gede Suhendra
Popular destination: Bangkok

Bangkok is probably every Singaporean's shopping and food paradise. We love the Insta-worthy cafes that look like they've come right out of a Wes Anderson movie, refreshing Thai iced tea, a never-ending array of mouthwatering street food, and trendy night markets for all your OOTD needs.
Alternative destination: Jakarta

The Indonesian capital is a city that is chaotic in its own charming way, just like Bangkok. Most of us only head there for business trips - if at all. But discover the local side of Jakarta and you'll find an electric city with a vibrant mix of cultures, buzzing nightlife, and dining establishments serving authentic food from various parts of Indonesia.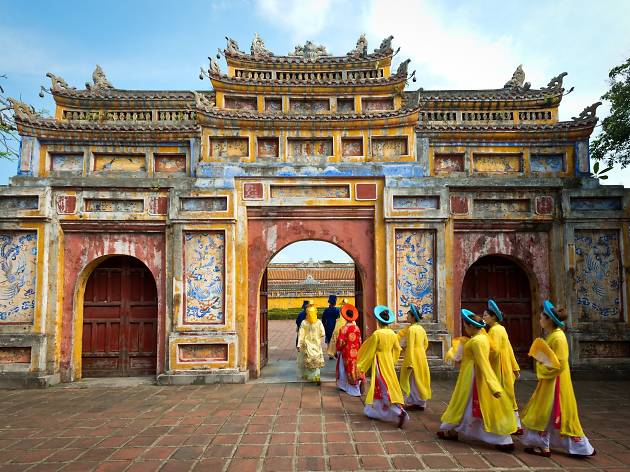 Photograph: Shutterstock
For a unique Lunar New Year
Popular destination: Ho Chi Minh
At least once in your life, you should experience Tet Nguyen Dan (Vietnamese New Year) in Vietnam. The celebrations are the liveliest in Ho Chi Minh, the country's largest city. You'll get the best photo opportunities at Binh Dong Floating Flower Market and Hai Thuong Lan Ong. However, do take note that as most Vietnamese will leave the major cities to return to their hometown for the reunion, many restaurants and shopping malls will be closed.
Alternative destination: Hue
The romantic imperial city of Vietnam, Hue is one of the best places to experience Tet in its full glory. You'll get to experience reenactments, traditional games and dances, and colourful performances within the iconic Citadel. Don't miss the grand display of fireworks above the Imperial Palace at midnight on Tet's eve, as it is a sight to behold.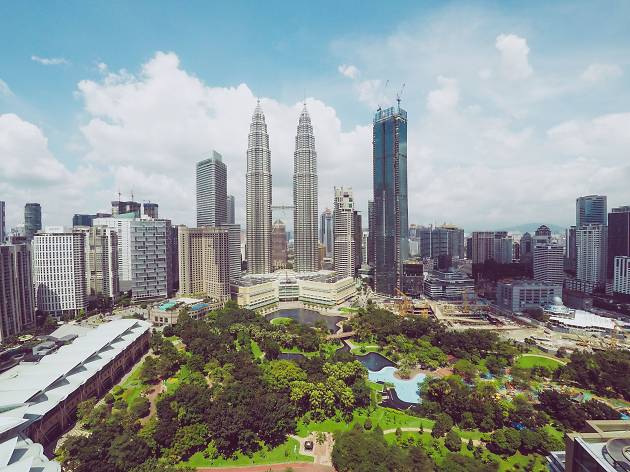 Sadie Teper/Unsplash
Popular destination: Hong Kong

Dubbed as the New York of Asia, Hong Kong is a bustling city Singaporeans flock to for its popular food: namely dim sum, clay pot rice, beef brisket noodles, and egg tarts. Not to mention the many cocktail bars and nightclubs that the metropolis is known for. And what better time to visit than Chinese New Year?
Alternative destination: Kuala Lumpur

Make the most out of the public holidays and head to Kuala Lumpur. State-of-the-art skyscrapers, award-winning cocktail bars, hip cafes, and local food establishments that are open all night - Kuala Lumpur is much like Hong Kong. If the flight to Hong Kong is out of your budget, Kuala Lumpur is the next best alternative. You can even save more by taking the daily coaches that depart from various parts of Singapore.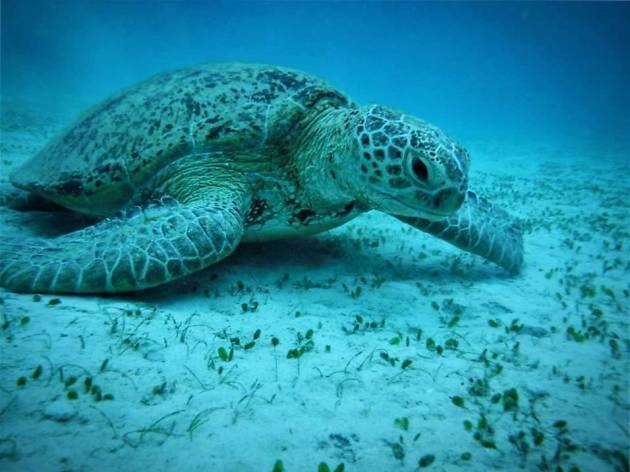 Photograph: Lang Tengah Turtle Watch
Popular destination: Phuket

The quintessential Phuket vacation takes you on island-hopping tours, temple visiting, and the notorious nightlife on Patong. Its turquoise waters are home to thriving marine life and beautiful corals, perfect for snorkelling or diving. However, it can get a little too crowded.
Alternative destination: Lang Tengah Island (Kuala Terengganu airport)

Located between the popular Perhentian and Redang islands northeast of Peninsular Malaysia, Lang Tengah is a diver's paradise. The tiny tropical island is famed for its colourful reefs, rich marine life, lush rainforests, and pristine beaches. Lang Tengah's soft sand beaches are the nesting grounds of Malaysia's green sea turtles - and you can learn more about the conservation efforts at Lang Tengah Turtle Watch.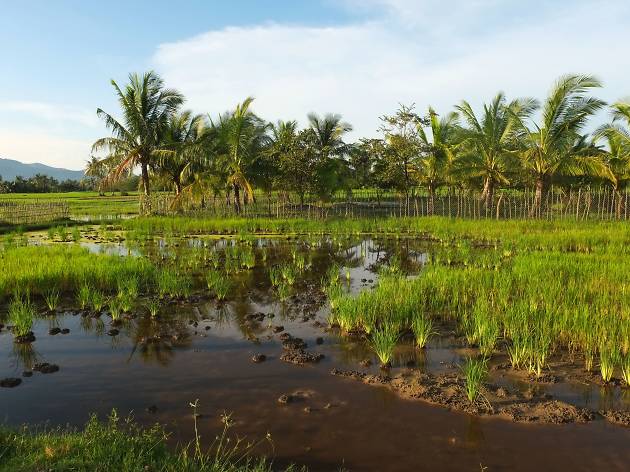 Photograph: Unsplash/Boudewijn Huysmans
Popular destination: Siem Reap

Cambodia is synonymous with Siem Reap's ancient temples. A glistening example? Angkor Wat, one of the world's largest – and most popular – religious monuments. While stunning, the temple grounds do get crowded, especially since it attracts about two million tourists every year. We recommend ticking these off your bucket list early in the morning before going about your day.
Alternative destination: Kampot (Phnom Penh International Airport)
When it comes to airfare, it costs the same to get to Kampot as Siem Reap. But this provincial town in southern Cambodia is a lesser-known gem surrounded by beautiful landscapes, offering great Khmer cuisine and unique architecture. The former French hill station is now a great place to see historic ruins, colonial monuments, and the expansive Bokor National Park.
More holiday inspo