The best travel destinations for 2020
Step out of your comfort zone and travel to these new places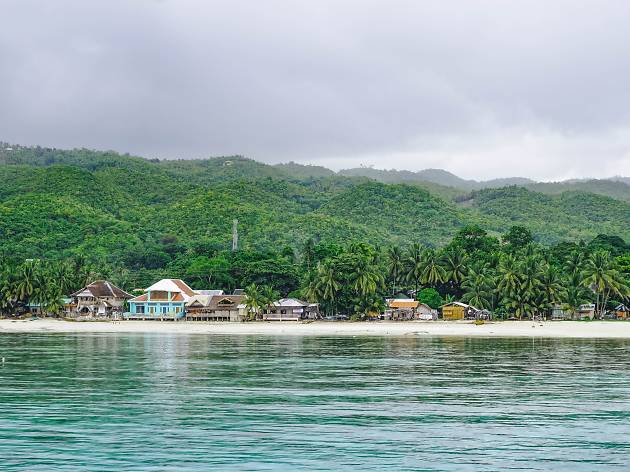 They say that life begins at the end of your comfort zone. Resist the urge to revisit your favourite destinations and seek out new travel haunts. Who knows? You might find your next go-to cuisine or serendipitously make new friends and create lifelong memories while you're at it.

To help you get started, we've rounded up some lesser-known cities (and islands) that we predict will be huge next year. It's time to start planning your 2020 travel escapes.
RECOMMENDED 5 underrated Japanese cities Singaporeans don't go to and The best glamping spots in Southeast Asia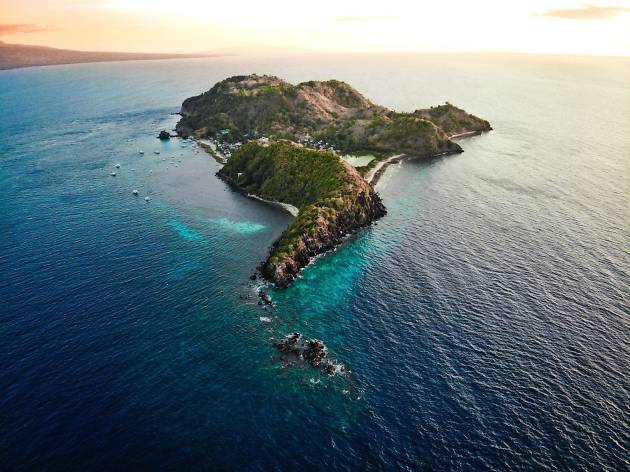 Photo: Shutterstock
Mention Siquijor to any local, and you'd probably be met with an uncomfortable stare. The island south of Cebu has a reputation as a land of witchcraft and was feared by locals in the past. But Siquijor is bursting with beauty: pristine beaches, dreamy waterfalls, and lush trails.
EXPLORE: The reefs around the island are rich in corals and aquatic life, and many of its dive sites have been declared marine sanctuaries. Avid divers can choose from over 15 sites, such as Coral Garden or Sawang for beginners, and Sunken Island for the more advanced. Alternatively, take a day trip to Apo Island and swim with the turtles.
EAT: Feast on the best baked goods in town at Lilibeth Pan De Bisaya (Enrique Villanueva, Siquijor, Philippines), a simple roadside bakery shop that makes pan de coco, salbaro, ensaymada and pandesal. For dinner, head to Dagsa Restobar (San Juan, Siquijor, Philippines), a restaurant made of driftwood with a relaxed ambience serving homemade wood-fired pizza.
DRINK: Located in the heart of Maite Village is Baha Ba'r (San Juan, Maite, Siquijor, 6227 Siquijor), a restaurant-bar with an extensive tapas menu and cocktails inspired by local fruit and ingredients. Try the Baha-Nana Daiquiri (with Tanduay white rum, calamansi, Malibu and banana) or Papa Fuego (Bacardi gold, maraschino liqueur, grapefruit, calamansi and ginger).
STAY: For a unique experience, stay at Glamping Siquijor (glampingphilippines.com), where accommodation comes in the form of luxury tents. Each tent is equipped with Egyptian cotton sheets, a cosy duvet, comfortable loungers and a personal barbecue pit right outside.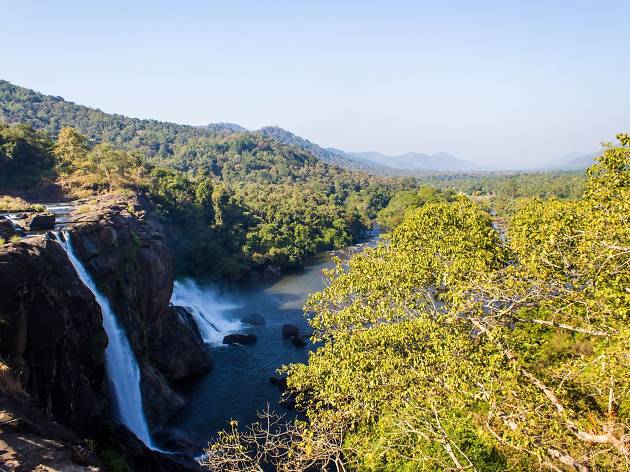 Photo: Shutterstock
Kerala, located on the edge of the Arabian sea, is one of the most beautiful states in India. Far from the bustle of bigger cities like Delhi and Jaipur, it's dotted with beautiful hill stations, golden beaches, small islands, rivers, wildlife, and mountains. The state's "Responsible Tourism" programme also ensures visitors conserve Kerala's beautiful culture and heritage, an initiative that's long overdue.
EXPLORE: What sets Kerala apart are its backwaters, made up of a network of canals covering a vast area of the country. Book an excursion to discover them on a traditional houseboat, an important mode of transportation in coastal Kerala used to ship rice, spices, and other goods. Then, hike through the Sholayar Forest Ranges and visit the breathtaking Athirappilly Waterfalls.
EAT: When in Kerala, you need to try Kerala-style dosa, which is traditionally served for breakfast. Pai Dosa (Ground Floor, AS Tower, NH17 Service Road, Edappally, Kerala 682024) has a reputation for serving the best ones in town. For fragrant biryani, pop by Paragon Restaurant (Kannur Rd, Kozhikode, Kerala 673001).
DRINK: Don't leave Kerala without having a spiced sambharam, a traditional drink from South India made from pure buttermilk; and seasoned with shallots, garlic, ginger, chillis, bilimbi (pulinji), asafoetida powder, coriander leaves, mint leaves, mango and pineapple slices. The beverage is a cool and energising beverage, perfect for Kerala's summer days.
STAY: Looking for the ultimate wellness stay after the hectic festive season? Head to Somatheeram Ayurvedic Health Resort (South of, Chowara, Kovalam, Kerala 695501, India), which has won the best Ayuverdic Centre in Kerala award 10 times. The resort's room categories range from standard cottages for those looking for basic lodging, to fancy deluxe suites.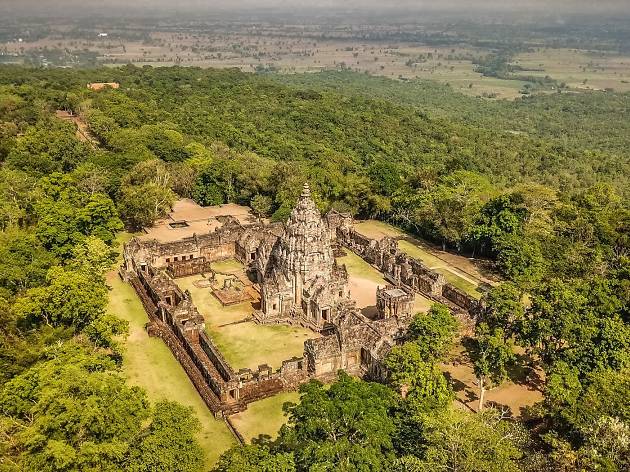 Photo: Shutterstock
Buriram literally translates to "City of Happiness" and lies at the crossroads between Thailand's Northeast and Southeast regions. The provincial capital was an ancient Khmer empire and holds some of the country's most magnificent Khmer relics.
EXPLORE: Learn more about the history of Buriram by marvelling at its ancient relics. See the ruins of Phanom Rung, the largest Khmer monument in Thailand, which sits on top of a dormant volcano, or get an insta-worthy shot at the 10th and 11th century Prasat Muang Tam. The latter is a temple complex close to the lake symbolising the ocean that surrounds Mount Meru (the centre of the universe in Hindu cosmology).
EAT: Head to Song Pee Nong Dinosour (Sakae Sam subdistrict, Buriram 31000) for Northeastern Thai food such as tom saap (hot andsour pork rib soup). For a more upscale meal, La Lom Bar & Restaurant (Khu Mueang Alley, Nai Mueang, Mueang Buri Ram District, Buri Ram 31000) is a fusion restaurant overlooking the La Lom Canal.
DRINK: Nightlife in Buriram is similar to what you'd find in other parts of Thailand, albeit much smaller. Expect loud karaoke bars, neon signs, and flashing lights. But hey, that's the intrigue of it all. Most of the bars and nightclubs, such as Bamboo Bar (14 13 Rom Buri, Nai Mueang, Mueang Buri Ram District, Buri Ram 31000) and Speed Music Hall Disco (Nai Mueang, Mueang Surin District, Surin 32000), are concentrated in The Square on Romburi Road. To mingle with the younger crowd, head to the cool Motown (18 15-16 Thani Alley, Nai Mueang, Mueang Buri Ram District, Buri Ram 31000), which offers imported beers and spirits.
STAY: Whether you're travelling for business or leisure, choose to stay at Modena by Fraser Buriram (111 Moo 16 Samet, Mueang Buri Ram District, Buri Ram 31000), located a stone's throw away from Chang International Circuit and Buriram Castle Mall. If you're a soccer fan, check out Amari Buriram United (444 Moo 15 Buriram-Prakonchai Rd) the only football-themed hotel in Thailand.