The most underrated Japanese cities Singaporeans don't go to
We love Tokyo, but these other cities deserve some recognition too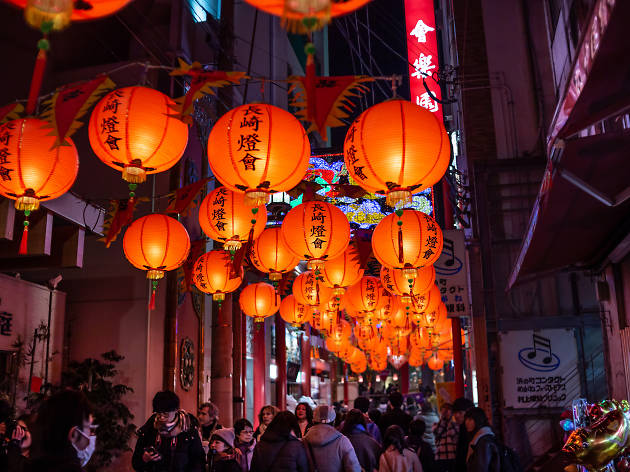 Don't get us wrong, we can never get bored of Tokyo. There's just something about its electric vibe and smorgasbord of food options that keeps drawing us back. However, Japan is more diverse than you know. Beyond Tokyo and other popular cities like Osaka and Kyoto, lies the country's lesser-known gems that'll give you an authentic experience of life in Japan. Here are the cities you should check out the next time you're booking a trip to Japan.
RECOMMENDED: The best short day trips from Singapore and the ultimate guide to Luang Prabang, Laos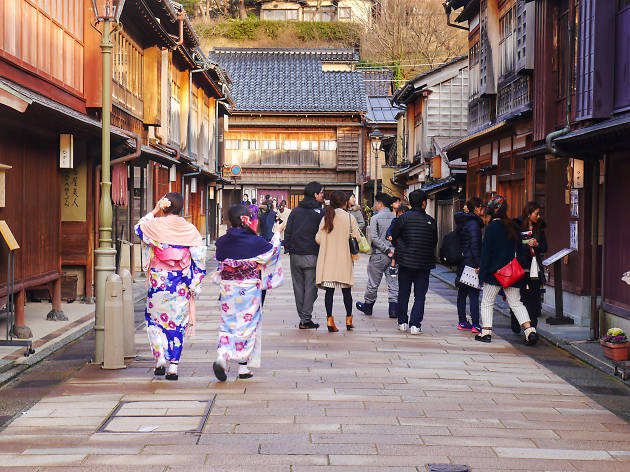 Photo: Shutterstock
Sitting on the Sea of Japan bordered by scenic mountain ranges and national parks is Kanazawa, the capital city of Ishikawa Prefecture. It was one of the largest cities to be spared bombing raids during World War II, so it now boasts the best-preserved Edo Period architecture in Japan.
EAT Kusunoki
With its location near the Sea of Japan, Kanazawa is known for its fresh seafood. Kusunoki is renowned for its seafood dishes using wild ingredients not easily found outside of Ishikawa Prefecture.
DRINK Fukumitsuya Sake Brewery
Knock back a few glasses of sake at Fukumitsuya Sake Brewery. With roots going back to the Edo Period, it is the oldest brewery in Kanazawa. Now, Fukumitsuya only produces junmai, sake made solely from water sourced from Mount Hakusan, rice and koji (malted rice).
STAY Hotel Nikko Kanazawa
Located just six minutes from Kanazawa Station is Hotel Nikko Kanazawa. At 30 stories (and 130 metres) high, the hotel is the tallest in the Hokuriku region. The hotel has 254 plush rooms and five dining establishments, so you can stay in style.
DO Nagamachi Bukeyashiki

Kanazawa is filled with beautifully preserved traditional neighbourhoods. Travel back to the Edo Period at the historic Nagamachi Bukeyashiki, also known as the samurai district. It's located at the foot of the former Kanazawa Castle and was where the samurai and families used to reside.
Getting there: All Nippon Airways and Japan Airlines operate flights to Komatsu, with a stopover at Tokyo Haneda.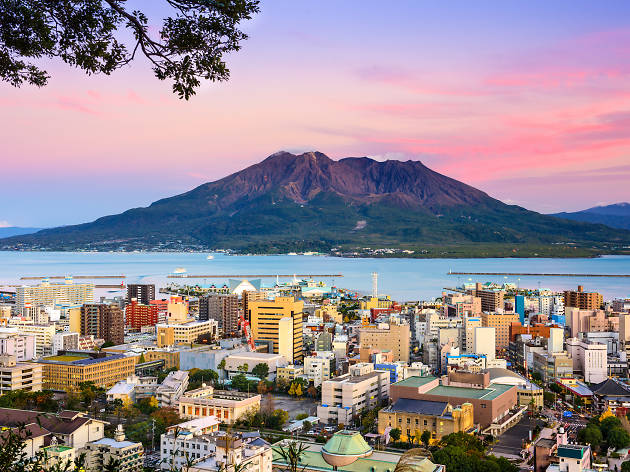 Photo: Shutterstock
Looking for Italy's sunny blue skies in Japan? Head to Kagoshima, the southernmost big city on one Kyushu Island. The coastal city has been compared to Naples (and is its official sister city), with its warm climate and wide streets dotted with palm trees and lush flowers. The locals are some of the friendliest in Japan, too.
EAT Kurobuta
If you're in Kagoshima, definitely don't miss the Berkshire Pork Wazeeka-don, made with the region's famed kurobuta pork. Kurobuta is an intimate restaurant that has specialised in Kurobuta pork dishes since its inception more than 30 years ago. Try the starring dish: the Black Cutlet of Filet Meal.
DRINK Dolphin Industry

This surf-themed beer and burger bar is tucked away on the third floor of a narrow building near Tenmonkan. It's cosy, welcoming, and stocked with an excellent selection of beer – with the occasional limited edition beer brewed in-house.
STAY Shiroyama Hotel Kagoshima
Looking out to hilltop panoramic views of the ocean and the iconic active volcano Sakurajima, Shiroyama Hotel Kagoshima is one of the best places to stay in Kagoshima. If you prefer to stay in, soak in the hotel's rotenburo (outdoor hot spring).
DO Satsuma Kiriko
See for yourself the art of one of Kaghoshima's famous crafts, Satsuma Kiriko. It is cut glass characterised by its deep, vivid colouring and delicate cutting. The factory is open for tours most days, and you can take a keepsake home with you at the attached souvenir shop
Getting there: Singapore Airlines operates direct flights to Fukuoka. From there, get on a train to Kagoshima-Chuo.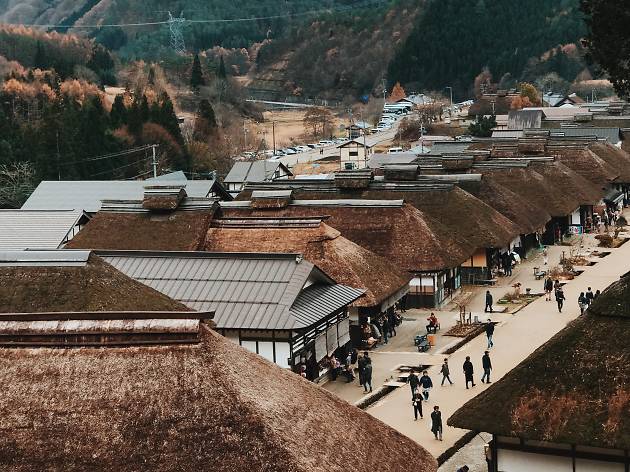 Photo: Dewi Nurjuwita
Along the foothills of the Azuma mountain range, you'll find Fukushima city. While the mention of Fukushima might bring to mind the 2011 nuclear disaster, don't panic. The city is actually safe to visit as the no-entry zone around the nuclear plant makes up less than three percent of the prefecture's area. With historic townscapes surrounded by lush mountains, fruit orchards and healing hot springs, the city is worth a visit.
EAT Ouchi-juku Misawa-ya
Stop by historic town Ouchi-juku while you're there, and dig into the town's specialty, Negi Soba. Put your soba-eating skills to the test by using a giant leek to scoop up your handmade buckwheat noodles.
DRINK Kinsuisho Sake Brewery
Fukushima's award-winning sake can be found at Kinsuisho Sake Brewery. The world-class sake is produced through a quality brewing process, selection of the highest-quality rice, and crystal clear locally-sourced water. This sake is known for its mellow aroma and is loved for its refreshing taste.
STAY Hotel Sankyo Fukushima
This laid-back hotel is located just nine-minutes by foot from Fukushima train station – so it's about as convenient as you can get.

DO Urabandai
Take a scenic lakeside stroll at Urabandai, which translates to "the five-coloured ponds." It's known for its emerald green, cobalt blue, and pastel blue waters. If you're up for an adventure, embark on the trekking course, which takes about an hour and a half to complete
Getting there: Singapore Airlines, Japan Airlines, and All Nippon Airways operate flights to Tokyo. From there, take the JR Tohoku Shinkansen Line to Fukushima Station (just 90 minutes away).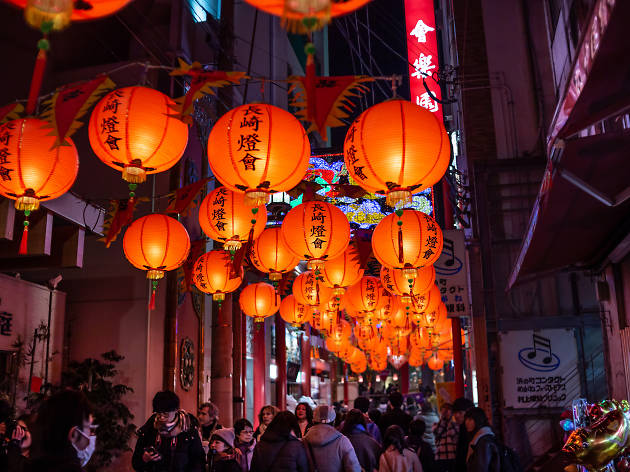 Photo: Shutterstock
Nagasaki may be synonymous with the second atomic bomb explosion, but the charming city on the northwest coast of Kyushu has more to offer. You'll find UNESCO-inscribed sites, beautiful scenery, diverse cuisine, and one of the world's most impressive nightscapes.
EAT Kozanro
Fujian-influenced champon noodles, originally brought to Japan by Portuguese merchants in the 16th century. The ramen is made with pork broth, vegetables, and seafood. For one of the best champons in the city, head to Kozanro, an institution in the heart of Nagasaki's Chinatown since 1946.
DRINK Panic Paradise
Hang out with the locals at this grungy basement bar all decked out in rock memorabilia. Panic Paradise is the home ground of Nagasaki's budding musicians and artists. Spend an evening here and have a cocktail or two while enjoying the pumping music and good vibes.
STAY Hotel Forza Nagasaki
Stay right in the heart of Nagasaki at Hotel Forza Nagasaki, a smart hotel with plush beds and modern amenities. The hotel is a minute walk from Kanko Dori Dentei Stop on Nagasaki Dentetsu and just a five-minute drive to Nagasaki Museum of History and Nagasaki Train Station.
DO At night, head up to Mount Inasa on the city's western side for the city's famed "10 million dollar view". From the observation deck, you get to see the bustling city centre light up as dusk falls, with the Mount Unzen volcano in the background.
Getting there: All Nippon Airways and Japan Airlines operate flights to Nagasaki, with a stopover in Tokyo Haneda.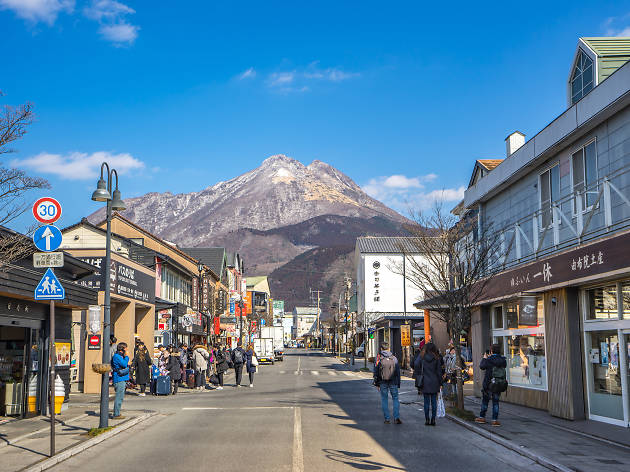 Photo: Shutterstock
Flanked by mountains all sides, this onsen resort town in the middle of Oita Prefecture is an alternative to the more popular Beppu. The quaint town has architecture inspired from traditional farmhouses, set against stunning landscapes.
EAT Yufuin Kinsho Croquettes Restaurant
If you're walking along Yufuin's main thoroughfare, don't forget to stop at this stall, which has become a popular spot in Yufuin. Choose from various types of croquettes, like one filled with octopus or squid.
DRINK Bar Stir
There's not much by way of nightlife in Yufuin. But if you want a drink or two, head to Bar Stir, an atmospheric bar in the city.

DO Yufuin Floral Village
This quaint alleyway is reminiscent of Belle's French provincial town. Wander around the village and you'll find interesting themed shops and of course, lots of flowers.
Getting there: Singapore Airlines operate direct flights to Fukuoka. From Fukuoka airport, take a bus to Yufuin.
Going away for the weekend?