The 10 best hotels in Stockholm to book right now
Rest your head at the best hotels in Stockholm, including boutique stays, business hotels and luxe resorts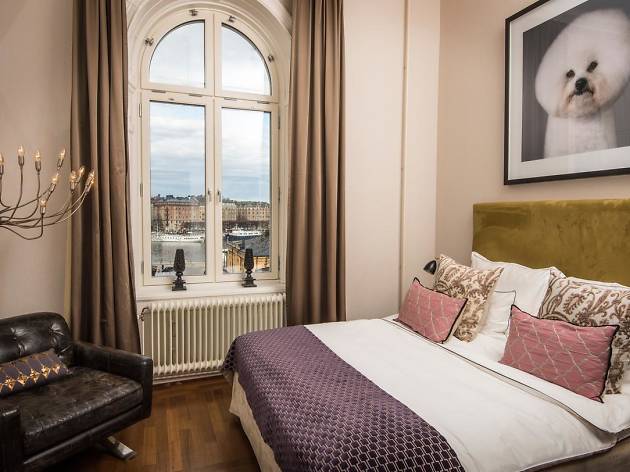 We know you want to find the most conveniently located, bang-for-your-buck, overall best hotels in Stockholm. And when it comes to laying your head down for the night, this city offers much more to choose from than impersonal hotel chains, whether you're looking for cheap hotels, boutique or a special-occasion treat.
Here in Stockholm—otherwise known as the Venice of the North—hotels are yet another outlet for the city's love affair with modern design. In fact, many of the hotels on this list are attractions in and of themselves; wether boasting incredible architecture and interiors, historical or cultural significance, or some of the city's top restaurants, bars and communal spaces in which to have a drink and socialize with locals and tourists alike. Here are some of our favorite hotels in Stockholm.
Time to see some sights
With 14 island coastlines, dozens of museums and a third of the city covered in parks and gardens, attractions are crammed in like sardines in Sweden's camera-ready compact capital.