Food in Zurich
Looking for food? Zurich has an incredible range of food events, street food, restaurants, cafés, restaurants and more. Here's our guide to some of the best places to eat like a local.
Some of the best restaurants in Zurich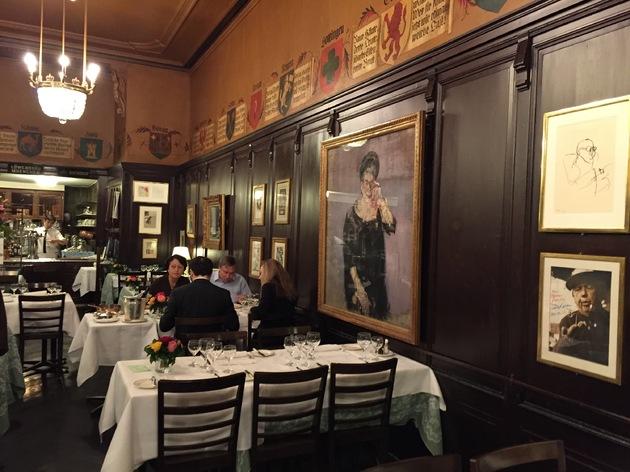 It might have been Gustav Zumsteg's extensive art collection that originally attracted the rich and the famous, but it's a self-generating phenomenon: more of their like keep on coming.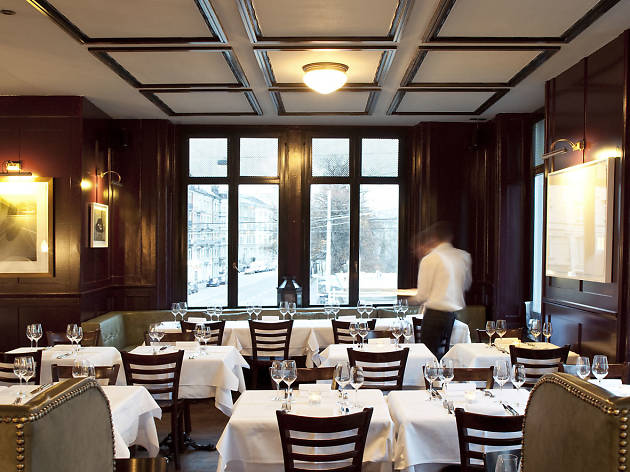 Restaurants, Contemporary European
This gentrified brassiere restaurant, awarded 15 points by the Gault-Millau gourmet guide, attracts a bohemian and lively crowd of local literati and financial wheeler-dealers.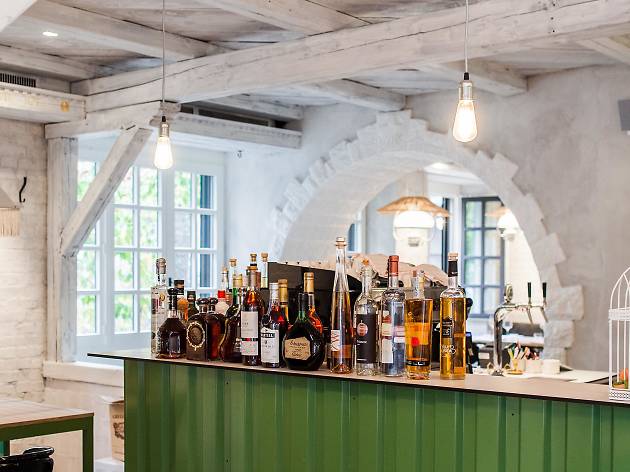 This modern, casual brassiere makes for an unusual eating experience that, like marmite, you either love or hate. Based on set menus which feature a series of small tapas style dishes that are fixed around the themes of veggie or meat, it makes for gourmet pick 'n' mix experience.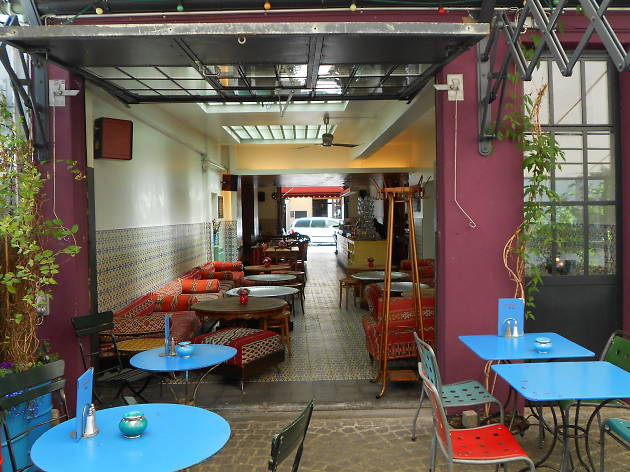 Restaurants, Middle Eastern
Their mezze platters are delicious and come at a very competitive price, their brunch is one of the best in town and the staff are friendly, efficient and always at your service.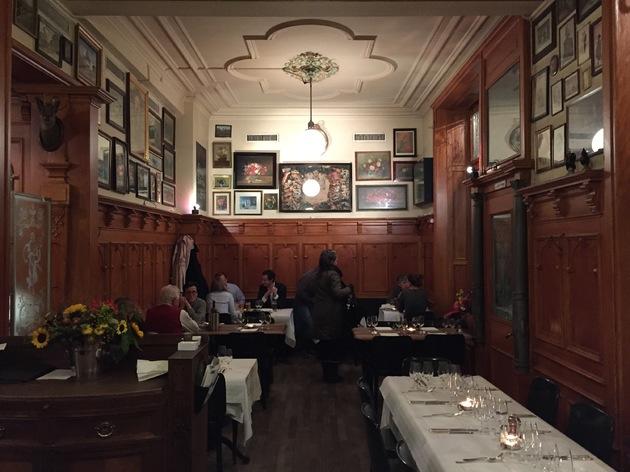 Strip the Swiss cuisine from all its cheesiness and cheese - and this is what you get. The Alpenrose has been offering original Swiss dishes from all regions and with only local produce since the 1990s, probably the first restaurant in town that took the 'go local' approach seriously.
The menu takes inspiration from the modern brasserie trend ,with classic options for both lovers of meat or those strictly vegetarian (somewhat unusual to find both on a menu in Zurich). The terrace, open in spring and summer, is an ultra stylish location for summer aperitifs and compliments the restaurant's cosmopolitan ambitions.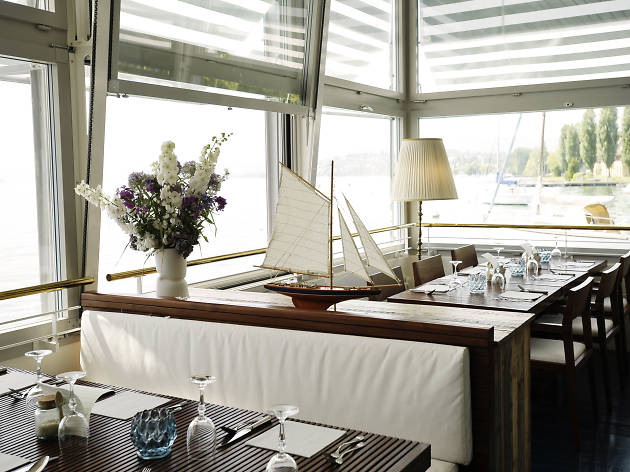 Restaurants, Contemporary European
Its fabulous setting looking right over the lake and beyond make it worthy alone for a visit, however that is not all that appeals about this quirky, charming and fun restaurant/bar. Its interior echoes that of a vintage ship, with lots of dark wood and shiny brass touches, and there is a South of France feeling in the attitude and menu here too.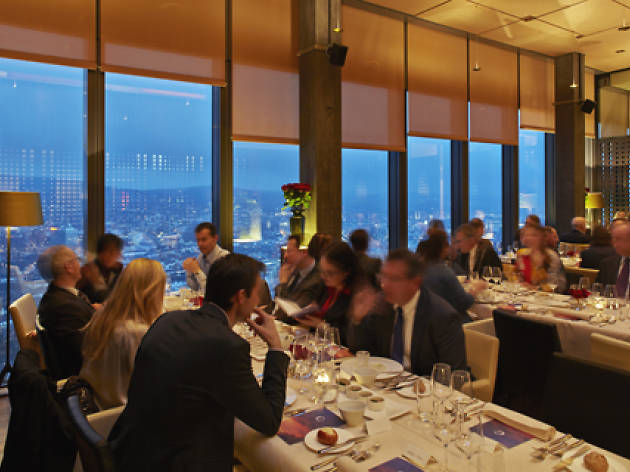 Restaurants, Mediterranean
You might expect people to come here mainly for the view from the 35th floor of the Prime Tower, but the food might actually exceed your expectations. David Martinez Salvany creates dishes inspired by his Catalonian heritage, and there is even a full tasting menu for vegetarians.
Show more
Find the best burger
You can choose from prime, Angus or wagyu beef then pimp it up with a selection of toppings including blue cheese, Swiss bacon and guacamole. There is also a selection of sandwiches and skewers. Don't be confused by the 'dirty' rating Helvti swears by. Here, the 'dirtier' the meal, the greater the taste.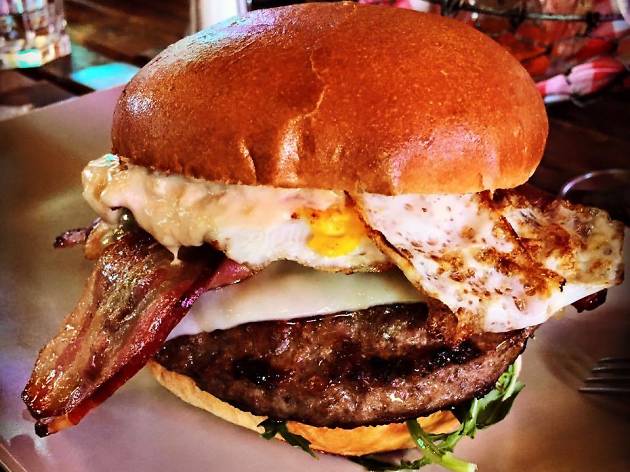 Located in a Hardbrucke alleyway adorned with hundreds of "floating" umbrellas, Gerold Chuchi offers a small but perfectly formed menu of burgers and homemade pasta.
A focus on quality over quantity means a limited menu made up of fresh vegetables, homemade bread, grilled Swiss meat and mountain cheese – all free from preservatives and flavour enhancers. It's about as far from the greasy burger stereotype as you can get. Wash it all down with a beer from the restaurant's vast selection. Reservations not possible.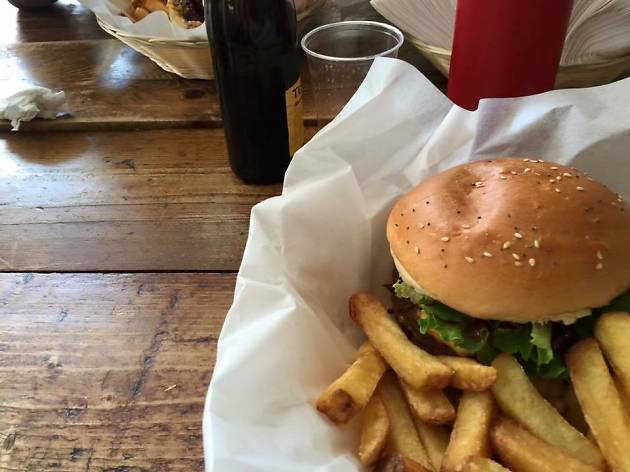 Holy Cow! in Zurich could be described as Switzerland in a burger. Part of a franchise that started life in Lausanne, this Zurich burger restaurant not only looks to buy as much produce as it can in Switzerland; it aims to buy at least one product from each canton. It then whips it up into an imaginative menu that works '100% Swiss Guarantee beef' into a range of burgers – from the classics such as beef or big cheese, and bacon and avocado, to the innovative – think toasted goat's cheese, honey glazed chorizo and hot chilli. There is also a range of chicken burgers that match the beef for quality, and veggie burgers made from chickpeas, lentils and bulgur wheat. The latter can be a little claggy, though. There's nothing processed here: expect fast food with a quality spin. Reservations not possible.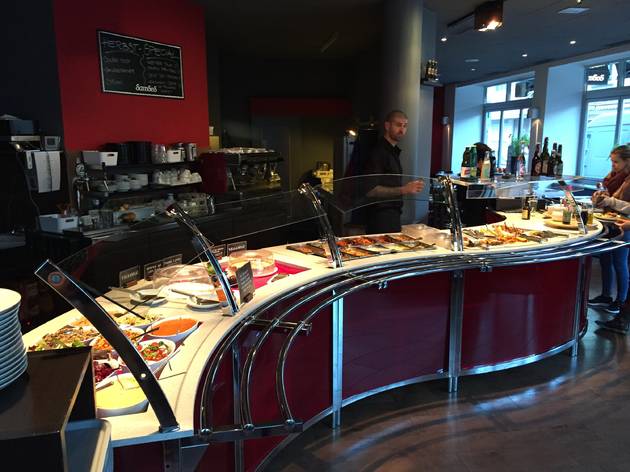 With the world famous Hiltl in town, Samses is often referred to as the 'other' vegetarian restaurant. The signature item is their (fully vegan!) veggie burger though - definitely the best in town and ordered by about half of the guests on any given night.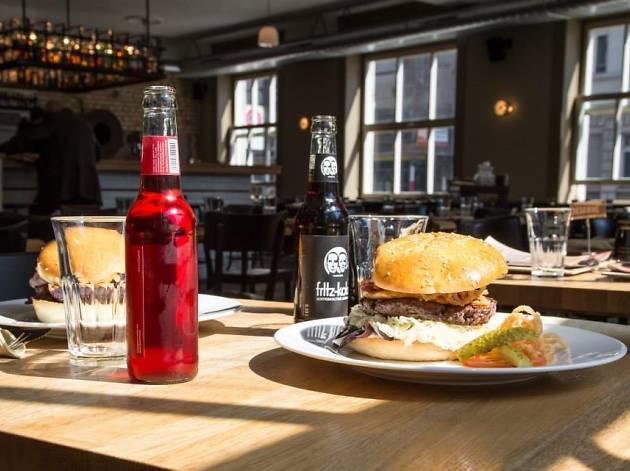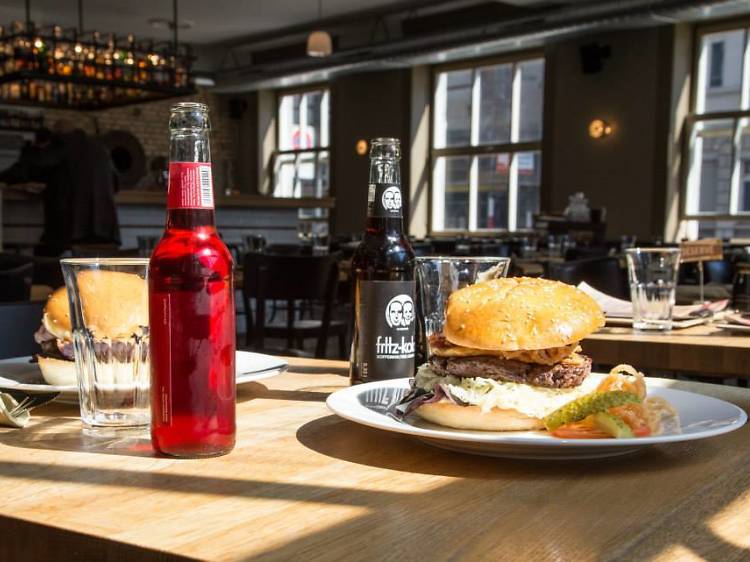 Korner serves up a big selection of home-made burgers, with 10 different beefburger styles, as well as a couple of veggie and chicken options on the menu. If you like chilli, we recommend the "Mr Scoville".
Great views and summer terraces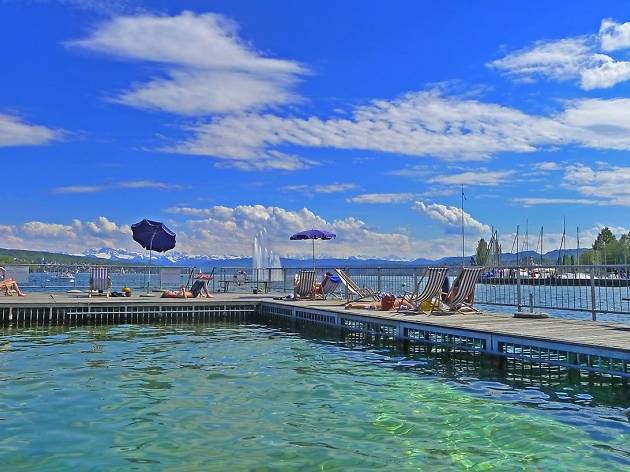 Here's our pick of some of the best spots to swim in Zurich and on the Zurichsee when the mercury rises this summer.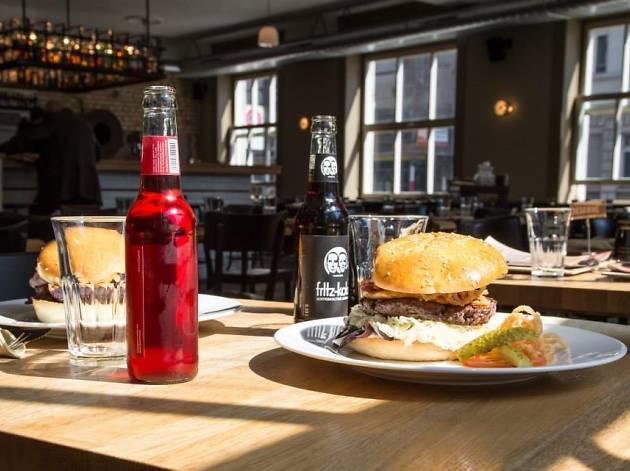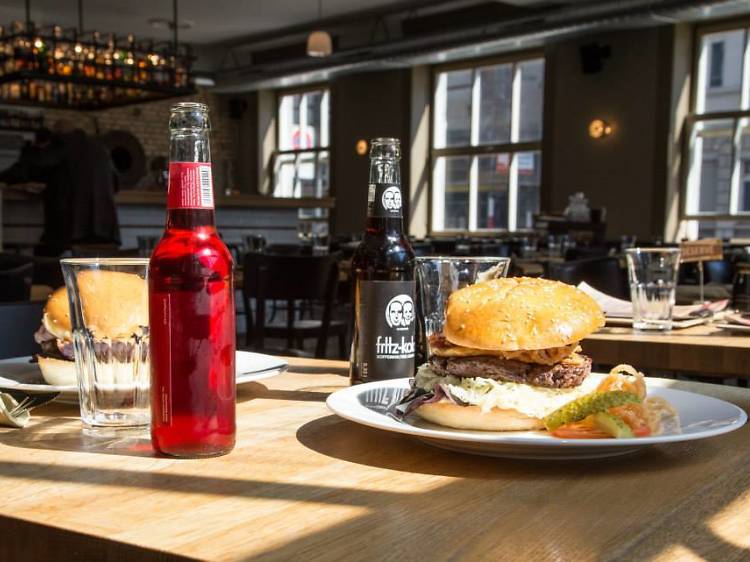 Here, in our humble opinion, are some of the best burgers in town.
For those travelling around Switzerland using public transportation, the country offers incredible scenery to marvel at as you scroll past mountains, lakes and historic towns of the Alpine nation.