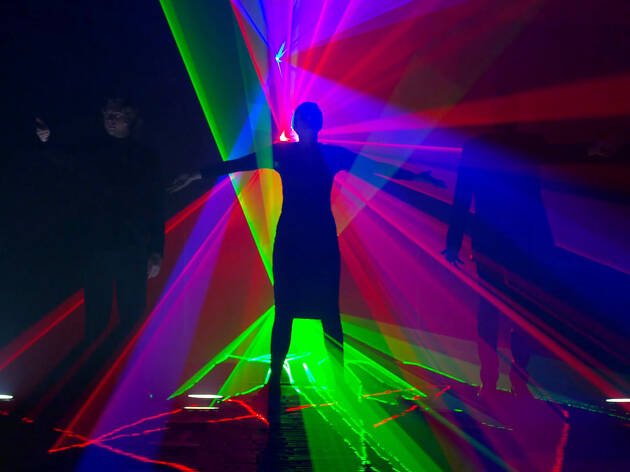 Time Out says
Matthew Sleeth's bold theatrical work is coming to Carriageworks as an immersive video installation
When Matthew Sleeth premiered A Drone Opera in Melbourne in 2015, audiences were seated inside a cage for their own safety. The performance featured haze, lasers and opera singers, but the cage was to protect the audience from any accidents that might occur involving the show's star performers: a group of high-tech flying drones.
Sleeth is now reimagining the work for Carriageworks, presenting it as an immersive three-channel video installation that will recreate the sensory overload of the live performances. But you needn't fear for your safety: the drones will only appear onscreen.
The work reflects our fears about constant surveillance and the gradual creep of technology into every element of our lives. It's loosely structured around the Icarus myth (what happens when a drone flies too close to the sun?) and features sung fragments of Ovid's The Fall of Icarus.
Details