Artspace - Biennale of Sydney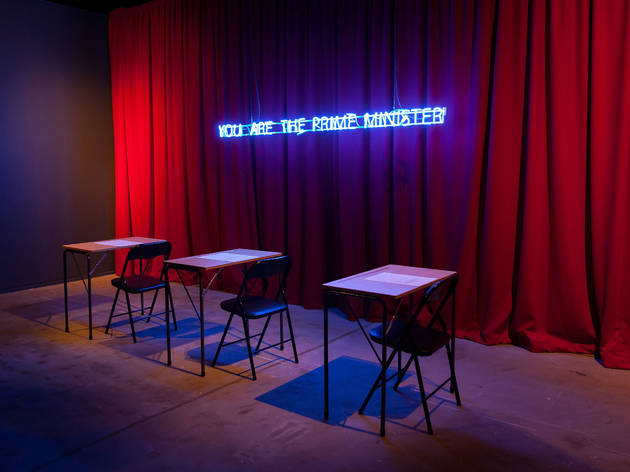 Time Out says
Welcome to the Embassy of Non-Participation
As part of her Biennale of Sydney, artistic director Stephanie Rosenthal "wanted to explore how the artist through their work resists, and shows resistance," she says. So she invited British artists Karen Mirza and Brad Butler to bring their ongoing body of work, the Museum of Non Participation, to Woolloomooloo's Artspace.
MoNP arose during a 2007 trip to Pakistan, during which Mirza and Butler witnessed the protests known as "the Lawyers' Movement".
Over the years, the MoNP has become a banner for works in which the artists explore the politics of participation: the ways in which explicit barriers (such as power structures and hierarchies), and implicit barriers (such as socioeconomic status and language), constrain participation even in a supposedly 'globalised' world; and further, how the mainstream culture and neoliberal politics co-opts acts of resistance (think Jay Z making money out of 'Occupy' imagery).
In this context, where non-participation is a fact of life rather than a choice, Mirza and Butler explore ways to resist using the body, gesture and language.
Three of the artists' previous works are exhibited for the Biennale, as well as a new site-specific work based on their research into Artspace and Woolloomooloo as historical sites of social and political resistance.
Details