Ceramics Workshop: Ramesh Mario Nithiyendran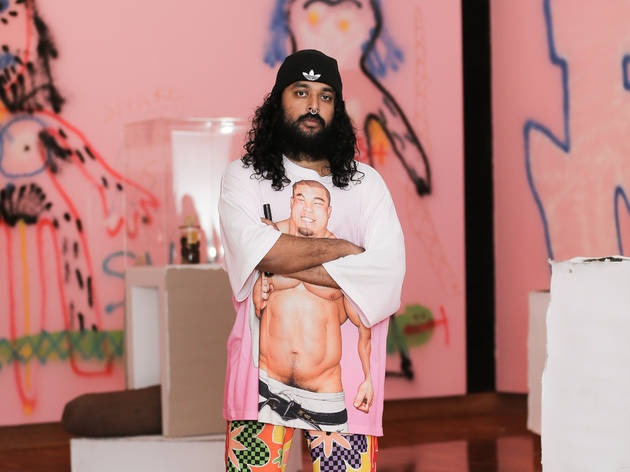 1/5
Photograph: Alexandra Drewniak
Ramesh Mario Nithiyendran in his exhibition 'In the Beginning' at Ian Potter Museum of Art, Melbourne (2016)
2/5
Photograph: Christian Capurro
Ramesh Mario Nithiyendran 'Untitled Figure 10', 2016
3/5
Photograph: Christian Capurro
4/5
Photograph: Christian Capurro
5/5
Photograph: Christian Capurro
Learn craft secrets with the young gun ceramicist in this fundraising workshop taking place as part of Art Month Sydney
Ceramic artist Ramesh Mario Nithiyendran is hosting a one day workshop at UNSW's Art and Design school as part of Art Month Sydney, to raise funds for the National Association for the Visual Arts (NAVA) – the peak body representing artists' interests.
Participants will get their hands dirty as Ramesh – whose works have been shown at the National Gallery of Australia – takes them through the process of creating sculpture that sits outside the bounds of the ordinary. Lunch is also provided.
The workshop cost of $560 includes a $450 tax deductible donation to NAVA. Bookings are essential.