Clare Plueckhahn: Running with Wolves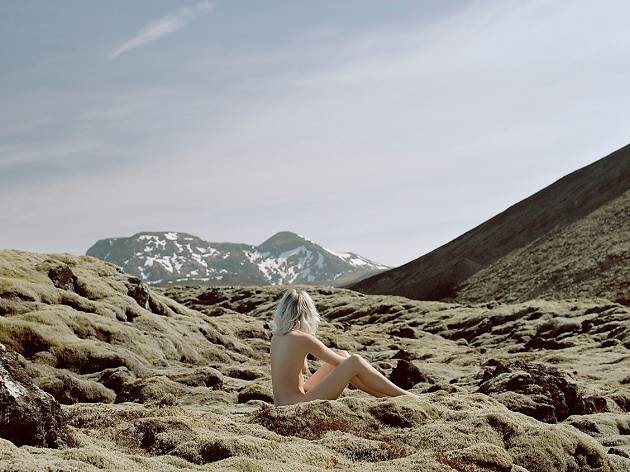 Time Out says
A photographic artist shoots the feminine archetype in pre-civilisation scenarios
This series of large photographs pairs images of nude women in forbidding, rugged landscapes with shots of the landscape itself. Melbourne-based artist Clare Plueckhahn was inspired by the 1992 book by Jungian psychoanalyst Dr Clarissa Pinkola Estés, Women Who Run with the Wolves: Myths and Stories of the Wild Woman.
The photographs were taken with a variety of models in Iceland and the USA (specifically California, Arizona and New Mexico). One model in particular stands out: Plueckhahn herself, who was pregnant with twins during her American shoot in 2018. Visiting Death Valley while visibly heavy with new life, the artist could not resist the idea of juxtaposing herself upon the landscape.
"The world is so full of hyper-sexualised portrayals of women, and I ultimately want the viewer to observe the feminine the way we would a wild animal – with awe and respect," she says.
Running with Wolves is on at the Atrium Gallery at Sun Studios for two weeks, November 8-22. The venue is open Monday-Friday 8.30am-5.30pm and Saturday-Sunday 8am-4pm. An opening night drinks event is taking place on Friday November 8, 6-8pm.
Details