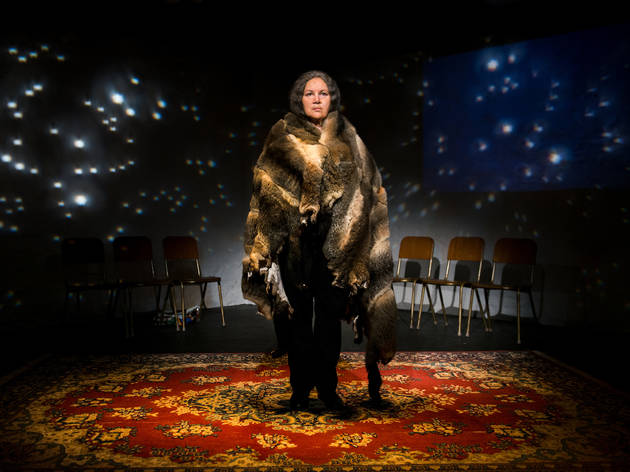 Head to the MCA this weekend for a program of talks, workshops, performances and tours inspired by their latest exhibition
This weekend at the MCA is taken over by talks, workshops, performances and tours inspired by the artwork of French-Algerian artist Kader Attia, and his exploration of ideas of trauma, repair and cross-cultural exchange.
Start on Saturday with the 11am Welcome to Country, then join the Indigenous-led Ngara forum, a discussion of how to effect positive change that features author and Indigenous research professor Larissa Behrendt, artist and curator Jonathan Jones, filmmaker Frances Peters-Little, and history professor John Maynard.
From 1pm, you can take a guided tour of Kader Attia's exhibition, or take part in a discussion with artist Cigdem Aydemir about her controversial performance work I Will Always Love You and the fraught territory of cultural representation and appropriation.
Make sure you book a ticket to see PYT's incredible show Tribunal, in which the government's response to refugees is put on trial in a theatrical 'people's court' presided over by Aboriginal elder Aunty Rhonda Dixon Grovenor. It shows at 6pm on June 3 and June 4.