Destination Sydney: Re-imagined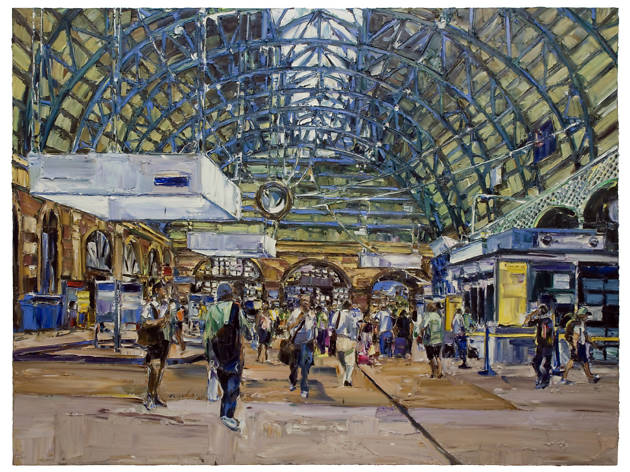 Nine Australian artists celebrate the spirit of Sydney in three galleries across the city
In the summer of 2016, three Sydney galleries joined together for an exhibition all about our city, featuring Australian born and bred artists famous for exploring their connection to Sydney. Now the galleries have rekindled their collaboration with this reimagining of that initial exhibition. Each gallery will show three artists, with more than 130 works across the three locations.
At Manly Art Gallery and Museum, you can see Ken Done, Adrian Feint and Ethel Carrick-Fox; Michael Johnson, Robert Klippel and Roy De Maistre's paintings can be found at Mosman Art Gallery; Wendy Sharpe, Nicholas Harding and Jeffrey Smart's works are at the SH Ervin Gallery.
All of the artists explore what it is to live and work in Sydney. The artists were all selected because of their active engagement with the city, and the way they represent both the harbour and CBD in their works.
The idea is that when you travel between the three galleries, you'll think about the landscape and urban space between each venue.
Ethel Carrick-Fox's work resembles early impressionist painting, exploring light and pastel colouring found along the harbour and beachside suburbs of Balmoral and Manly – which is fitting because you can see her work at the Manly Art Gallery and Museum. It'd be difficult to miss the unmistakably female view of Sydney in Wendy Sharpe's sensual paintings, which reveal a lot of what's usually unseen in this city, hidden in the night. You can see Sharpe's work presented at SH Ervin Gallery. Each artist offers their own unique interpretation of Sydney.
The exhibition is free at Manly Art Gallery & Museum and Mosman Art Gallery, but there's an admission fee at the SH Ervin Gallery.