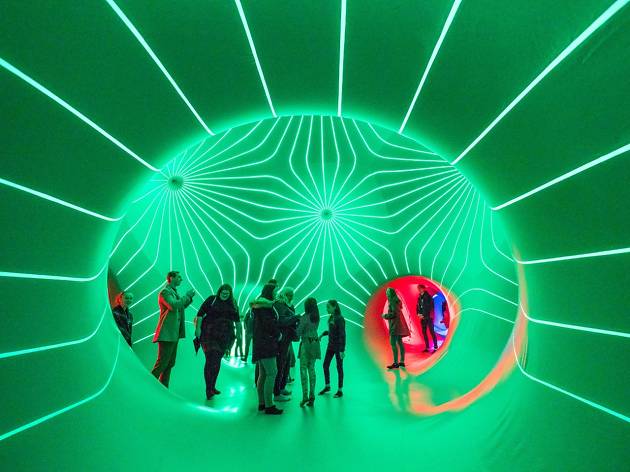 1/3
Photograph: John Owens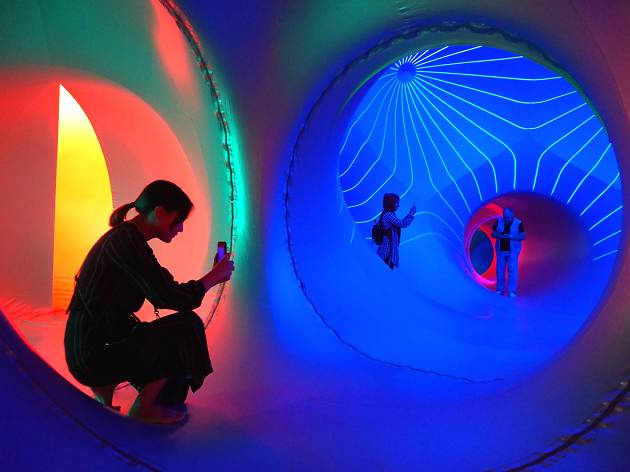 2/3
Photograph: Alan Parkinson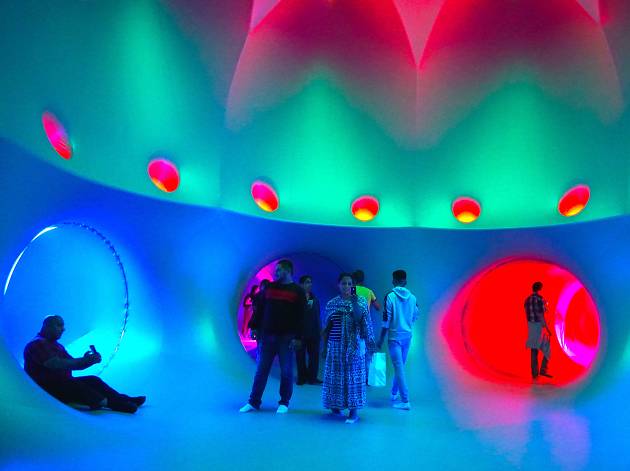 3/3
Photograph: Alan Parkinson
Time Out says
Get lost in this inflatable maze of colour and light at Sydney Festival
From the outside, the spectacular luminaria created by UK company Architects of Air look a little like retro spaceships landed from an alien planet. But if you venture inside the Dodecalis luminarium, which is popping up in Tumbalong Park, Darling Harbour from January 8, you'll discover no invading super race.
Instead, you'll find a labyrinth of uniquely curved and beautiful tunnels lit in dazzling colours. As you move from cathedral-like dome to dome you'll experience the calming effects of this environment – you're even encouraged to sit and just take in the ambience.
Architects of Air is a company led by artistic director Alan Parkinson, and has been making luminaria since 1992, having toured 21 of their structures to more than 40 countries. They've previously exhibited a different luminarium in Federation Square in early 2018 and have brought two different structures to the forecourt of the Sydney Opera House.
You can explore the Dodecalis luminarium for free or instead pre-book online for $20 to ensure you don't have to wait in line. It's open from 10am to 6pm on Monday to Wednesday, and 10am to 5pm on Thursday to Sunday.
Details