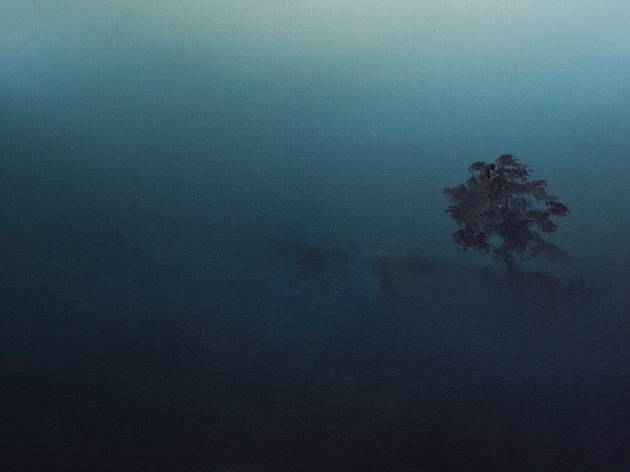 Time Out says
A sculptor and a painter pay tribute to the Australian landscape and its recovery after the 2019 bushfire disaster
After throwing open the doors in August with the inaugural exhibition Here With Me, new Redfern art gallery Curatorial+Co continues to showcase exciting Australian artists. Opening September 16-26 (Saturdays are by appointment only), Landskein is a moving response to our most recent traumatic summer of bushfires
A joint exhibition between Sydney-based oil painter Theresa Hunt and Adelaide ceramicist Kerryn Levy, it's a celebration of the natural beauty of our vast landscape and its resilience, even in the face of catastrophic conflagrations.
Hunt presents a series of 16 striking paintings depicting vibrant colour being swallowed up by the dark. At a glance, they look a lot like Rothko. But take a closer look and you'll see the defiant outline of shattered trees emerging from the shadowy abstract, which reveals itself to be the thick shroud of choking smoke.
"Seeing the incredible Blue Mountains with their layers of rock and smoke and char and eucalyptus that continued to the hazy horizon, I knew I had to paint it," Hunt says. "It was so very sad, so unbelievable. Now the cycle of regeneration and hope has sprung up, but it's still so raw."
Levy's series 'Sleeping in the Forest' includes 13 new sculptural ceramic pieces in black, white and hints of green and gold leaf, representing the charred landscape and its ghostly remains, but also signs of new life emerging. The palette echoes Hunt's affecting paintings, creating a thoughtful link between their work and a hopeful vision for healing.
Sophie Vander, founder and director of Curatorial+Co says she was heartened by the reaction to the new gallery and to Here With Me, which platformed all 39 of the artists they represent. "For the rest of the year, we are excited to deep dive into several of our artists' unique practices that engage with a wide range of mediums and topical themes including reflections on nature, the environment, and our place within it."
Details