MCA Collection: Today Tomorrow Yesterday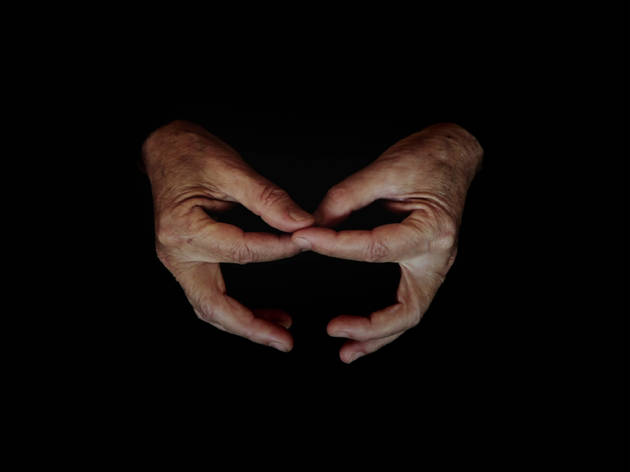 Time Out says
Check out favourites and fresh acquisitions in this showcase of more than 40 Australian artists from the 1960s to now
The MCA's collection hang is where you go to get an overview of Australian contemporary art – and it's less daunting than it sounds. The last time they curated the hang was in 2012 (MCA Collection: Volume One), for the launch of the re-designed building, so there are a whola lotta new eye-candies to wrap your brain around.
Although several works in the first room of the exhibition do take 'time' as their theme (including Stuart Ringholt's giant clock) curator Natasha Bullock, who masterminded the new hang, says the theme is more broadly connected to the ways in which the works in the show connected to histories of different kinds.
Bullock deliberately messed with the Western linear notion of time in the exhibition's title, and explains that the indigenous concept of time would be better visualised in a circular pattern, in which present, future and past are connected.
Artists in Today Tomorrow Yesterday include: Vernon Ah Kee, James Angus, Barbara Cleveland Institute (formerly Brown Council), John Barbour, Gordon Bennett, Daniel Boyd, Pat Brassington, Bob Burruwal, A.D.S Donaldson, Mikala Dwyer, Dale Frank, Marco Fusinato, Matthys Gerber, Kevin Gilbert, Julia Gorman, Fiona Hall, Robert Hunter, Robert MacPherson, Sanné Mestrom, Frank Malkorda, Linda Marrinon, Elizabeth Mipilanggurr, Callum Morton, Barayuwa Munungur, John Nixon, Kerrie Poliness, Stuart Ringholt, Joan Ross, Super Critical Mass, Gareth Sansom, Sally Smart, Ricky Swallow, Kathy Temin, Imants Tillers, Tjanpi Desert Weavers, Hossein Valamenesh, Justene Williams and Emma White.
Details