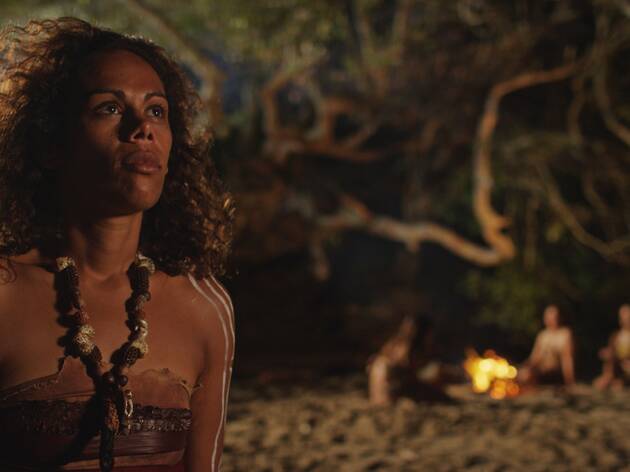 1/5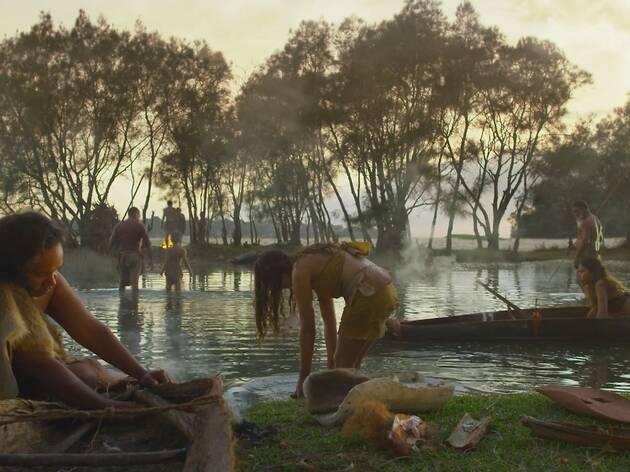 2/5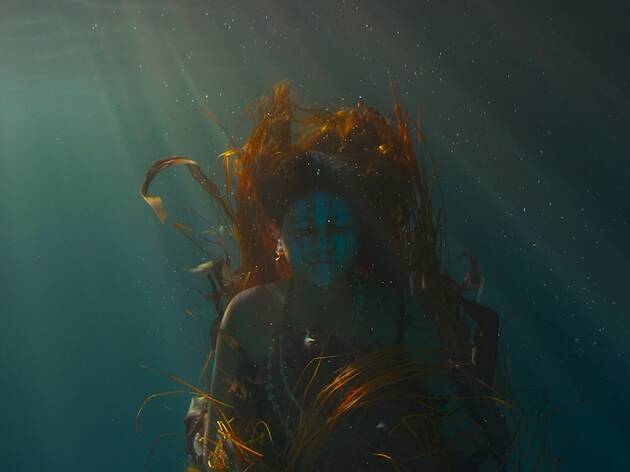 3/5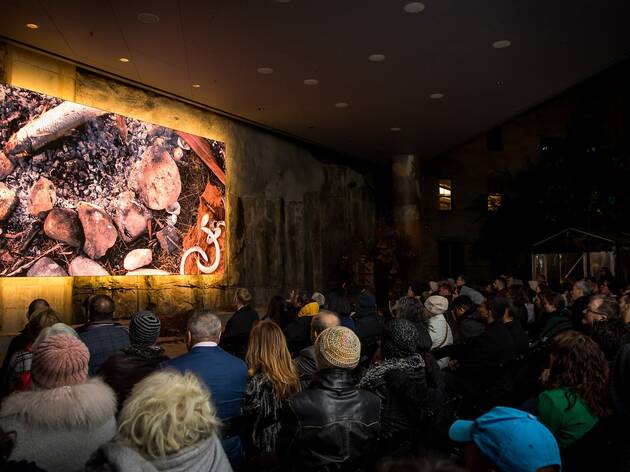 4/5
Photograph: Anna Kucera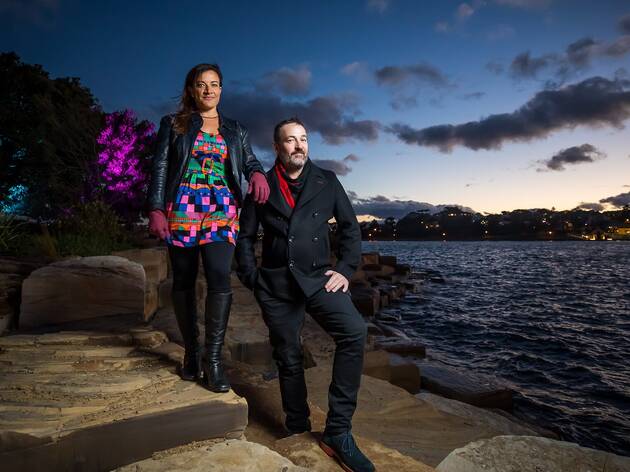 5/5
Alison Page and Nik Lachajczak. Photograph: Anna Kucera
Time Out says
[Sponsored] An evocative video artwork at Barangaroo that welcomes visitors to Gadigal Land offers another good reason to visit the harbourside park
On May 30, a very special temporary installation opened in the entrance to the Cutaway, the cathedral-like underground cultural space that is part of the Barangaroo urban renewal project.
Commissioned by the Barangaroo Delivery Authority, 'Wellama' is a new, ten-minute filmed artwork that celebrates the connection of Aboriginal people to the land and portrays some of the rituals that have been practised here for thousands of years. A contemporary spin on the 'Welcome to Country', the artwork runs on a continuous loop and invites visitors to engage with the spirit of the Eora Nation.
Referencing Barangaroo herself, the film depicts scenes of Eora fisherwomen and camps, based upon paintings that were commissioned in the early colony of Sydney that are one of the few sources of information about Indigenous people of the time. We're shown the practices of traditional knowledge, including the preparation of medicines and management of the land, in a film that jumps in and out of the past and the present.
'Wellama', which means 'to come back' in the local language, is the creation of artists Alison Page and Nik Lachajczak. Page is a descendant of the Walbanga and Wadi Wadi people from La Perouse, an award-winning designer and chair of the National Centre of Indigenous Excellence. Lachajczach is a film professional who has worked with communities for 18 years championing social justice issues.
"It's important to remember that the Sydney foreshore was ground zero for the devastation of our culture," says Page. "Therefore, I think it's up to us to also make it ground zero for the healing of culture."
'Wellama', which features a cast of 13 Indigenous performers, is free to view and screens on a continuous loop. The work is intended to remain in place for some years.
The best way to fully experience 'Wellama' is to view it before or after an Aboriginal Cultural Tour of Barangaroo Reserve. These 90-minute tours ($16.50-$36.30) cover the six-hectare headland of Barangaroo Reserve, taking in 75,000 native Australian trees and shrubs and immersing visitors in the Indigenous history of Sydney Harbour and the importance of the land to Australia's Aboriginal heritage.


Details