Win a Golden Ticket to five Sydney Festival shows, plus $200 in dining at Indu
Get tickets to a grab bag of the best shows plus a ripper dinner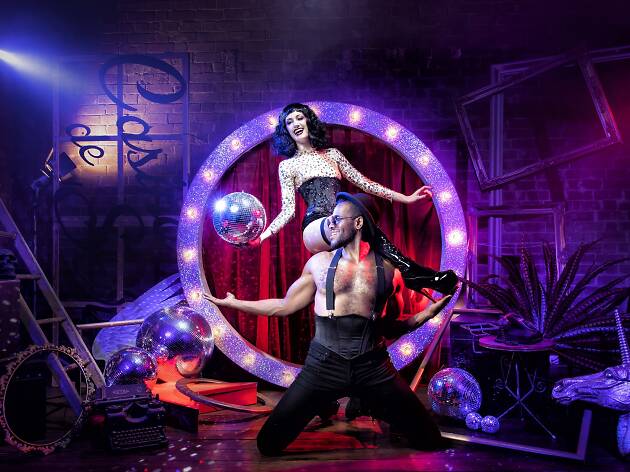 Sydney Festival 2019 is just around the corner. This year's program has 18 world premieres, city-wide free events and art in some very unusual places, all set to transform Sydney into a colourful celebration of summer from January 9–27.
Time Out has a very special Sydney Festival experience to give away. This Golden Ticket includes double passes to five shows, including cabaret, 5-star theatre and New Zealand indie pop royalty. You'll also get a $200 voucher to dine at Indu, a restaurant that is a celebration of southern Indian and Sri Lankan village culture and hospitality. The only catch is that you have to attend the specific performances mentioned below, and you have to use the restaurant voucher during the festival period and book through Sydney Festival.
The prize is valued at $800 and comprises tickets to:
A Ghost in My Suitcase Wed Jan 9, 6.30pm
A magical piece of family theatre involves ghost hunting and a secret family gift.
Pigalle Thu Jan 10, 6pm
An international cast of performers led by Marcia Hines presents a fusion of burlesque, circus and discotheque with a soundtrack of '70s classics.
Shanghai Mimi Fri Jan 11, 8pm
Dancers, acrobats, aerialists and singers from China, Cameroon, Australia and France give thrilling performances in a a sumptuous cabaret of delights.

Home Sat Jan 12, 7.30pm
On an empty stage, a house rises before your eyes, and audience members join the party, in a piece by award-winning US theatre-maker Geoff Sobelle.
Jonathan Bree Thu Jan 17, 8pm
New Zealand indie pop royalty Jonathan Bree (The Brunettes) brings to Sydney his third solo album, with a 1960s aesthetic and the warm baritone of Scott Walker.
Enter below before Monday January 7.