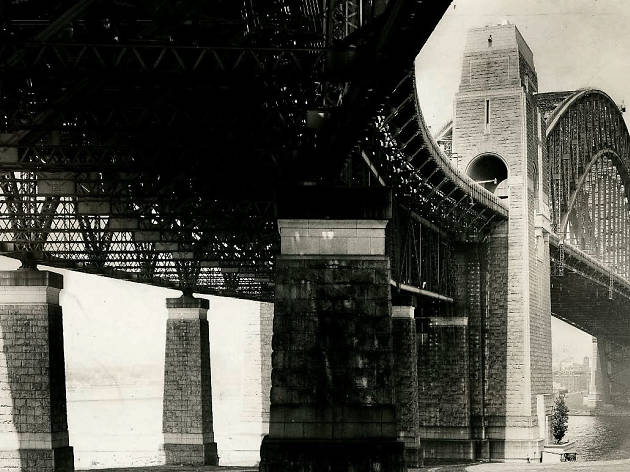 Sydney myths, busted
We dug into some of our city's most elaborate yarns to see if they were true
Sydney is littered with urban legends and colourful tales. From hidden bodies to mysterious creatures, we surfaced some of our city's most elaborate porkies. Scouring the recesses of the internet for hard evidence, here's eight recent history myths we attempted to bust. And, surprisingly some of the most unlikely yarns turned out to be true!
Find even better tales about our rich cultural past with an Indigenous walk or tour of Sydney and get to know more about First Nations people with these profiles of Deadly Sydneysiders.
RECOMMENDED: We meet three secret Sydneysiders.
Sydney myth or fact?
1
Photograph:
There's a panther on the loose in the Blue Mountains
This is the corker that will pop up in any 'Sydney myth' list on the web. All over the Blue Mountains and parts of Western Sydney, people have claimed sighting a giant black cat roaming around. Affectionately known as 'the Blue Mountains Panther', it's rumoured to be an escaped veteran from a ill-fated private zoo owned by the eccentric billionaire Emmanuel Margolin in the '80s, though panther-attributed livestock deaths go back nearly a century. In recent times, bushwalkers and residents have claimed to have spotted the big cat in bushland, with some even feeling hunted or stalked by the carnivorous animal. A sighting happens about once a year.
True or false?
Who really knows? Firsthand accounts have only ever been supported by grainy or out-of-focus photos. It's one of those bigfoot situations – it could be real, or could be an extreme zoom shot of just a black cat in the distance. Panther-spotters are a passionate bunch though: there have been books published and databases that log sightings kicking around for years. One article in The Australian even claimed analysis of a feline stool sample in Lithgow showed remnants of wallaby fur and bones, and we all know panthers would totally nosh on wallabies.
2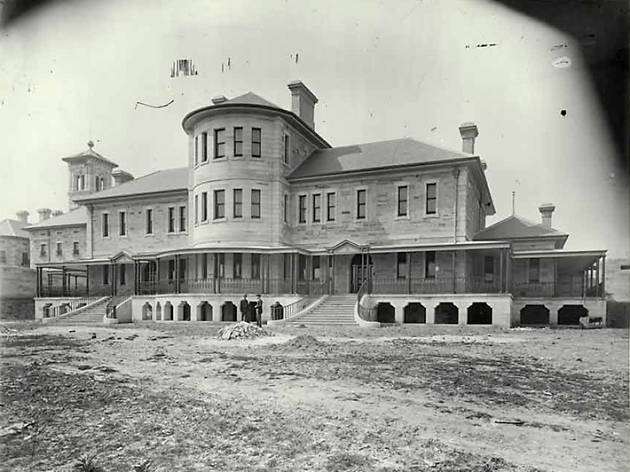 Photograph:
Underground transport tunnels once ferried patients to Rozelle
Callan Park, which will be home to the Sydney College of the Arts campus until next year, has a storied past. Its sandstone buildings and expansive grounds were originally a mental health facility, the treatment rooms and patient accommodation later turned into studios and classrooms for Sydney's aspiring artists. The myth that echoed through these halls is that there was an underground tunnel system that transported unsightly patients from ship ports to the Callan Park facility. It's rumoured that an intricate water tunnel system stretched from as far as Sydney Harbour to the Rozelle-based hospital was used to move the patients underground to avoid infecting citizens (it was the 1800s, so not the best era for psychiatric knowledge) and keep them out of view.
True or false?
There is an underground part of the facility, but no record of these apparent water-transport channels. It's not impossible though; patients weren't treated so well back in 1878 when Callan Park first opened, and common practice at the time involved chaining up the "insane". However, the Callan Park complex was set up according to the theories of doctor William Kirkbride, who promoted natural surroundings, sunlight and air as part of treatment. None of which can be commonly found underground.
3
Photograph:
Centennial Park's pond eels migrate to New Caledonia to spawn
If you've ever peered into the murky waters of a pond in Centennial Park chances are you've seen one of their long, slimy occupants flopping about. The eels seem pretty content in their picturesque sludge, but apparently they migrate as far as New Caledonia or the Solomon Islands to lay their eggs. It seems impossible, but the longfin eel supposedly uses a network of connecting ponds, streams, stormwater drains, and a little bit of slithering over land to eventually hit Botany Bay and then the open ocean. Once their journey is completed, the eels spawn millions of eggs on the salty coastlines of the South Pacific and then die. The exceptionally far-fetched part is that the baby eels hatch and without any parental guidance find their way all the way back to the ponds of Centennial Park.
True or false?
Scientists have not yet fitted a longfin eel with a tracking device, but multiple studies into the migration of the park's eels have shown this to be true! The eels have special sensors on their noses that help their bodies transform and gills expand for salty water and returning baby eels have been studied gliding back through the channels to the Centennial Park ponds.
4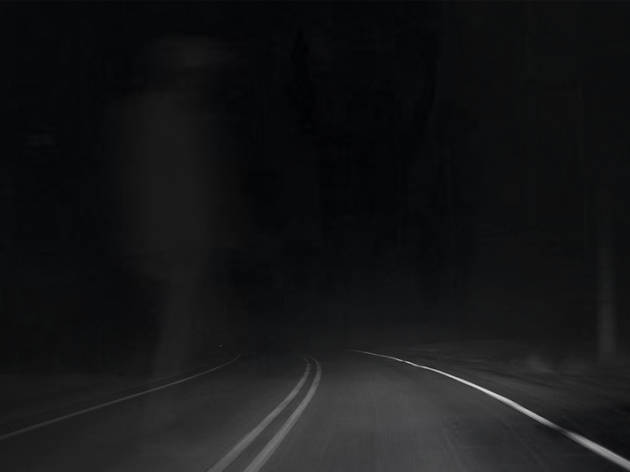 Photograph:
Wakehurst Parkway has a car-haunting ghost
Bloodthirsty rumours surround this exceptionally dark road on the Northern Beaches, but the standout tale is of a ghost who hops into the backseat of unsuspecting cars driving down it after midnight. Stories vary, but most centre around a section of the road near Oxford Falls, where it's been reported that a young girl or older nun opens a car's back door and compels drivers to crash. Like all good ghost stories, there's a lot of hyperbole: the apparition allegedly has piercing green eyes that torment the driver via the rear-view mirror, and there are recounts of the spirit invoking a need to return after you've encountered them once, forcing drivers to come back to crash again and again...
True or false?
Well, do you believe in ghosts? Certainly, people have claimed to see the nun/young girl spectre in their cars or on the side of the Parkway, but there isn't any hard evidence. And frighteningly, as reported by The Daily Telegraph, many bodies have been discovered in the surrounding forests and gullies, so…
5
Photograph:
There's a giant lake under Hyde Park
We've all caught the train on the City Circle line, but did you know that St James Station has a whole other level of secret platforms? Built in the 1920s, the additional platforms were part of a proposed Bondi and Northern Beaches line, but they were never used. Tour groups and urban explorers have documented a lot of the tunnel networks and the jewel in the subterranean crown is an alleged massive lake that spreads out below Hyde Park. The lake is said to be up to six metres deep in parts with thick, dark, stagnant water – an ideal playground for a myriad of albino monsters. The roots of the park's trees are said to drop down from above giving this lake a particularly sinister aesthetic that has to be seen to be believed.
True or false?
Partially true. There probably aren't any albino monsters, but there is a flooded portion of the unused St James tunnel network that stretches for about a kilometre. It's also potentially part of Sydney's original tank stream, the colonised fresh water source that stretched from Bridge and Pitt Streets to Hyde Park, which used to be swampland. You can take a tour of the tank stream (now a storm-water drain) but it doesn't go all the way to the mysterious underground lake, unfortunately.
6
Photograph:
Tamarama Beach is an elephant graveyard
In 1906 Tamarama Beach hosted a theme park called Wonderland City, there was a steam-powered rollercoaster, a seal pond, a mini train and an elephant named Princess Alice with a six-seat saddle so that kids could ride her around the theme park. Princess Alice was moved from the Wonderland City site when it closed in 1912 to a mansion owned by the Wirth family in Coogee. She spent the rest of her years performing in the Wirth Family Circus, travelling up and down the coast to Melbourne and it is rumoured that she was eventually euthanised and buried under Tamarama beach.
True or false?
The most recent mention of Princess Alice arose from the sale of the old Coogee mansion 'Ocean View' in 2009. During auction, the real estate boasted that the historical Wirth family backyard contained the remains of Tamarama's favourite elephant. True? Or property-peddlers marketing spin? The mansion fetched over 10 million dollars, and perhaps if you ask nicely and bring your own shovel, the owners of 370 Alison Road might let you have a dig.
7
Photograph:
The shark that spat out a human arm
Coogee used to have an aquarium that was home to a massive tiger shark in 1935 for a week. Caught three kilometres off the beach by fishermen, the shark was on public display in a tank when families witnessed it vomit up a human arm. Yep. A human arm was regurgitated by the poor sick shark and bobbed to the top of the tank while visiting children screamed in horror. The shark was killed and an autopsy showed it had in fact eaten a smaller shark who it is believed swallowed the limb. A tattoo and fingerprints were used to identify the arm's owner and a huge investigation led to the police convicting a murderer who later confessed he had tossed it in to the surf in Maroubra.
True or false?
By all accounts this is true, and holy moly why hasn't there been an Underbelly: Shark Arm yet? The arm belonged to former boxer Jim Smith who was in the midst of some dodgy dealings with convicted forger Patrick Brady when he was murdered. Brady admitted to dumping the body in Gunnamatta Bay, but used the severed arm as a threatening prop to Reginald Holmes, claiming he would meet the same fate if he didn't fork up owed money. He then tossed the arm into Maroubra where the poor shark(s) came in to the story.
8
Photograph:
There are bodies in the Harbour Bridge pylons
Building the Harbour Bridge was no easy task. Technology was limited in the 1920s and '30s when our architectural idol was built and many people fell during its construction. The ongoing rumour is that three men slipped into the bottom of the brick pylons as they were being built and because of time pressure and their lowly status as working lackeys the bodies were never retrieved and remain sealed inside. There are at least 16 recorded deaths during the Harbour Bridge's construction, but it's believed the poor pylon victims aren't part of this figure to keep the morbid figures down.
True or false?
Because it was never officiated it's hard to say. And the prospect of entombed workers in the pylons isn't a great selling point for the hundreds of tourists who clamber up the Bridge stairs every day. We're going to guess it's a myth, though you can never tell just how many bodies are buried under the entirety of Sydney's colonial infrastructure.
Find out more Sydney secrets
We've tried and tested Sydney's best tours – from seaside foraging trails to urban graffiti walks – to bring you a list of tour operators who'll help you discover the hidden gems of this city, whether you're local or here to soak up the view.