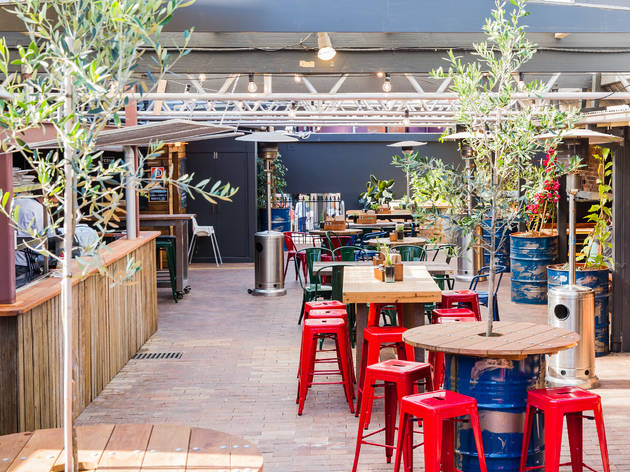 The best place to spend the holiday isn't always in the CBD
While the rest of the city flocks to massive 2up tournies or barbecues, why not spend ANZAC day in a fun, alternative environment at PHP in the inner west. The newly refurbished bar has great old school pub vibes and a beer garden to boot and this ANZAC day they are putting both to good use.
Live music will provide the soundtrack to 2up, and an ANZAC biscuit eating competition. Plus, they'll have a tinnie bar in the shipping container out back and a special beetroot sour brew by Batch Brewing Co, only available on the day. Not only does the bar have great burgers and pizzas every day of the year, they'll also have sausage and lamb sizzling on the grill all public holiday Monday. It'd be unAustralian not to really.