Beer and food pairings
Because nothing goes as well with food as a tall, cold brew.
There aren't many dishes that can't find their perfect match in a hoppy ale, a cleansing lager or a malty brew. Don't believe us? Give these a try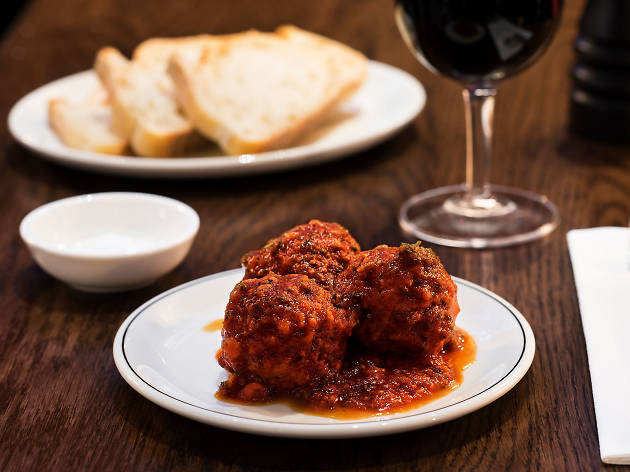 Photograph: Supplied
Characterised by a lower alcohol content and a light, fresh flavour, this beer cuts through rich meat dishes without dominating your palate.
Drink it with... Fratelli Fresh's House Meatballs
A session lager is a great beer with all foods – but it complements a serve of Fratelli Fresh housemade meatballs with fresh tomato sauce best.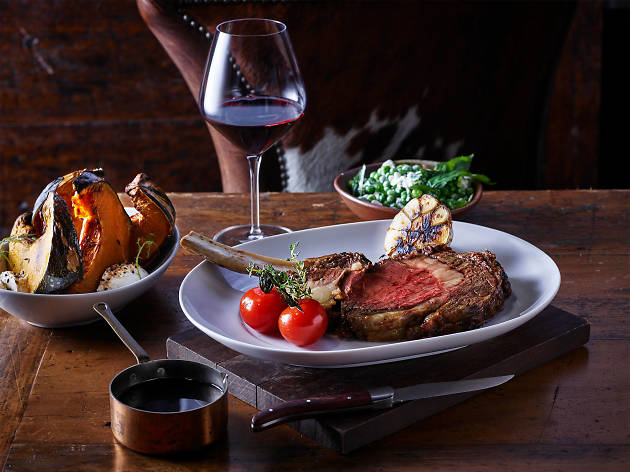 Photograph: Supplied
The combination of fresh, aromatic, fruity hop flavours in a pale ale is a big reason it's the most popular craft beer style in Australia.
Drink it with... The Cut Bar & Grill's 4 hour slow roast wagyu standing rib
A pale ale is perfectly matched with a beautifully cooked steak, like the slow roast Wagyu Standing Rib with béarnaise sauce from the Cut Bar and Grill.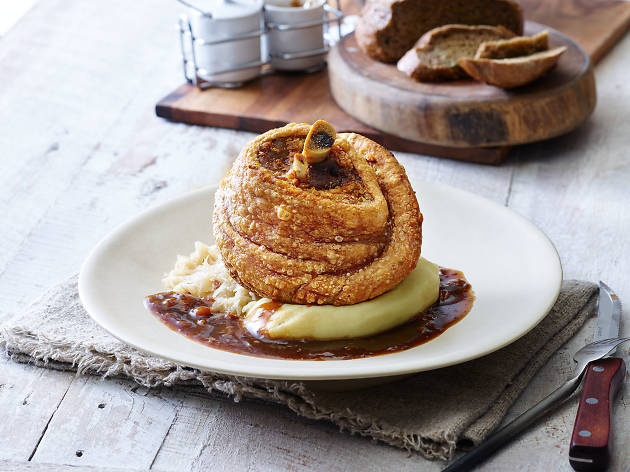 Photograph: Supplied
Don't underestimate the powers of a simple lager to refresh your palate and lift your spirits on a sweltering hot afternoon.
Drink it with.. Munich Brahaus's crispy pork knuckle
You want something clean and fresh to go with a crispy pork knuckle at Munich Brauhaus, which is served up with creamy mash, sauerkraut, bier jus and apple compote.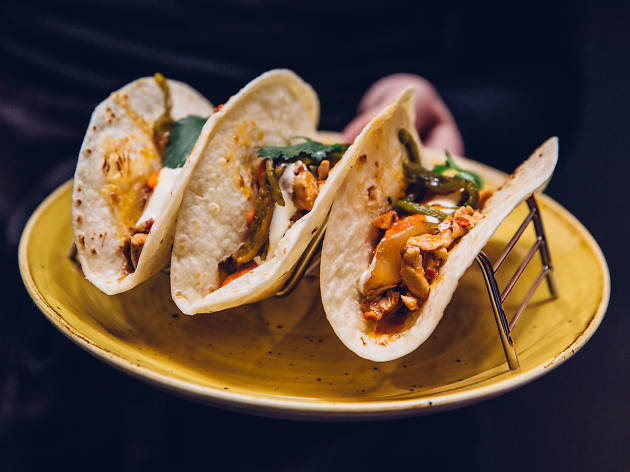 Photograph: Supplied
The use of wheat in the brewing process gives wheat beer a silky mouthfeel, a fresh fl avour and a cloudy appearance.
Drink it with... El Camino Cantina's Tacos El Pastor
Try your wheat beer with a Tacos Al Pastor from El Camino Cantina. It's a warm tortilla with marinated barbacoa pork, grilled pineapple, guajillo chilli oil and corn.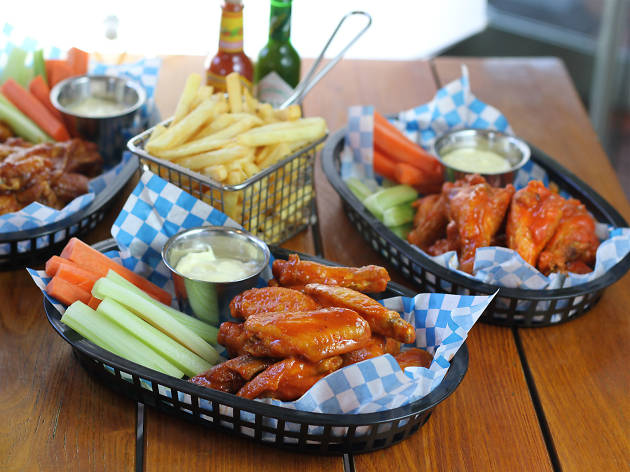 Photograph: Supplied
The forceful India Pale Ales were designed to last being shipped across to the Subcontinent and counter the heat and spice in the food there.
Drink it with... The Bavarain's El Diablo spicy chicken wings
An IPA has the fl avour kick you need to match a dish with a little spice, such as the El Diablo spicy chicken wings at the Bavarian that are served with veggie sticks and blue cheese dipping sauce.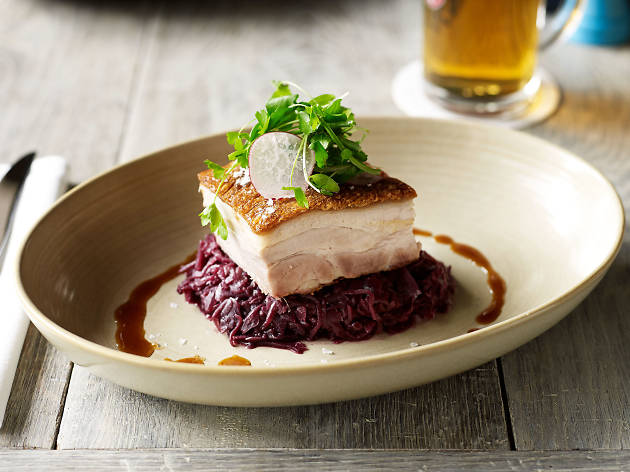 Photograph: Supplied
This is one for people who like the light, refreshing qualities of a lager, but want a little more flavour and hop character.
Drink it with... Bavarian Bier Café's crackling pork belly
Order a refreshing pilsner alongside your pork belly served with crackling, braised red cabbage, onion bier jus, roasted potatoes and apple compote.
Still hungry? Learn what goes into the perfect schnitzel
If there's one thing that UPG knows how to do, it's schnitzel. With a portfolio of ten Bavarian Bier Cafés, two Munich Brauhaus bier halls and a new fast casual spin-off, the Bavarian, they get a lot of practice at flattening and crumbing cutlets before frying them to a golden crisp. According to Martin Heierling, culinary director, Urban Purveyor Group, they cook an impressive 5,300 schnitzel per week, plus 60-odd 500g Duke schnitzels and 67 monster one-kilo Schnitzelmeisters.
Best selling Time Out Offers