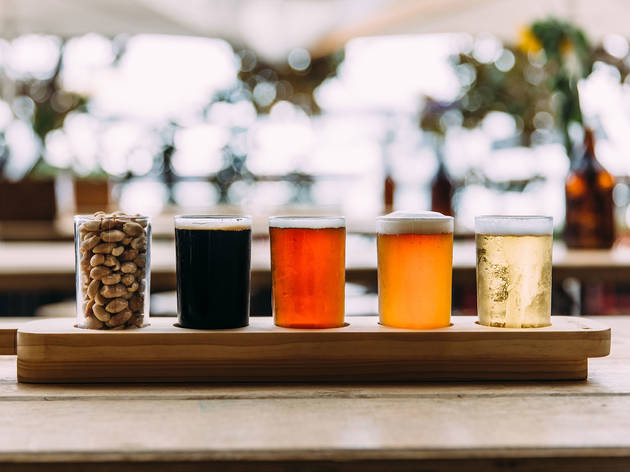 1/14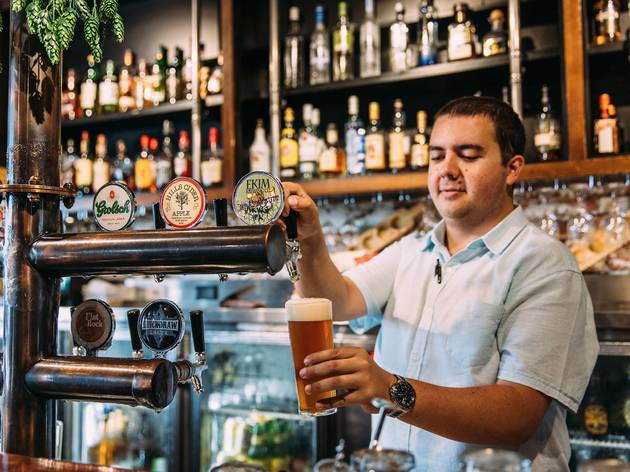 2/14
Photograph: Aristo Risi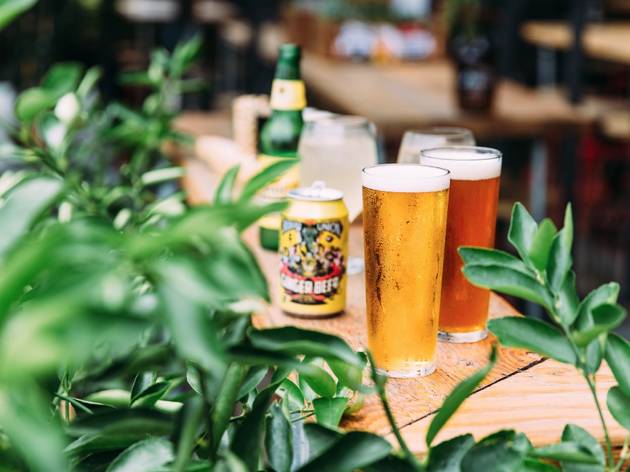 3/14
Photograph: Aristo Risi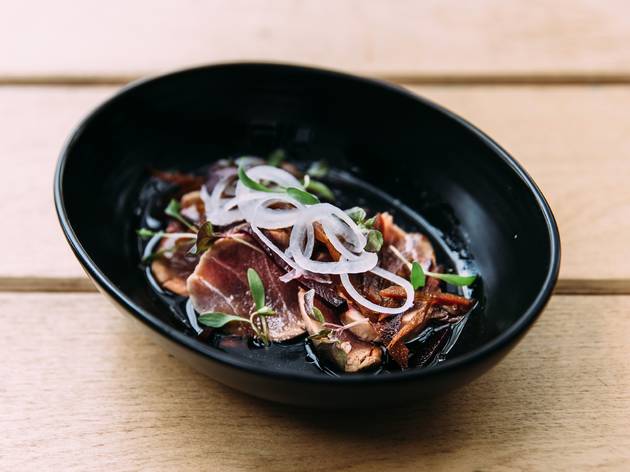 4/14
Photograph: Aristo Risi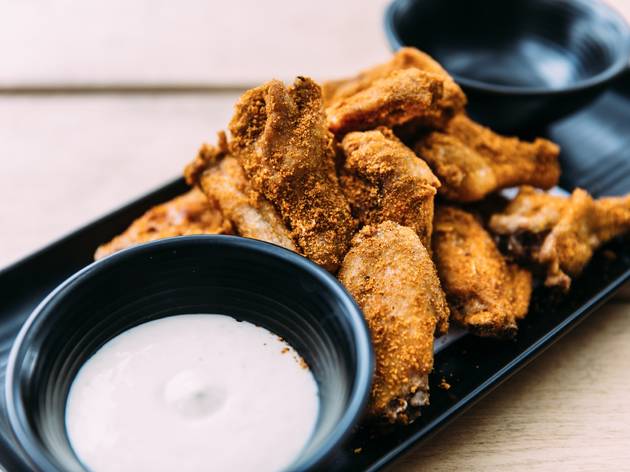 5/14
Photograph: Aristo Risi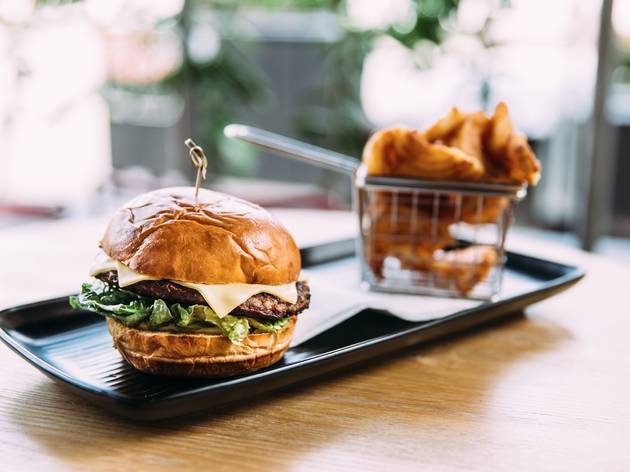 6/14
Photograph: Aristo Risi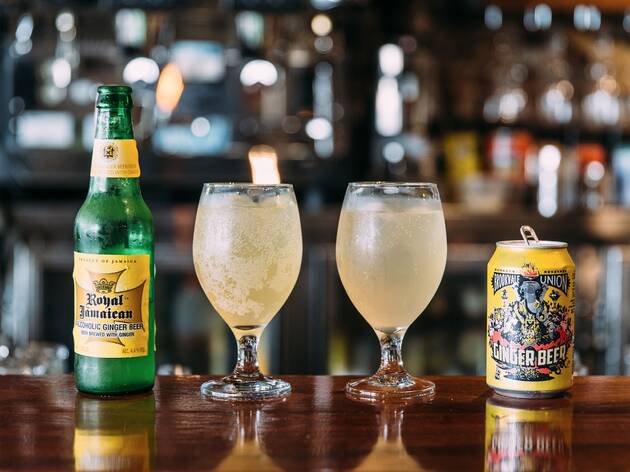 7/14
Photograph: Aristo Risi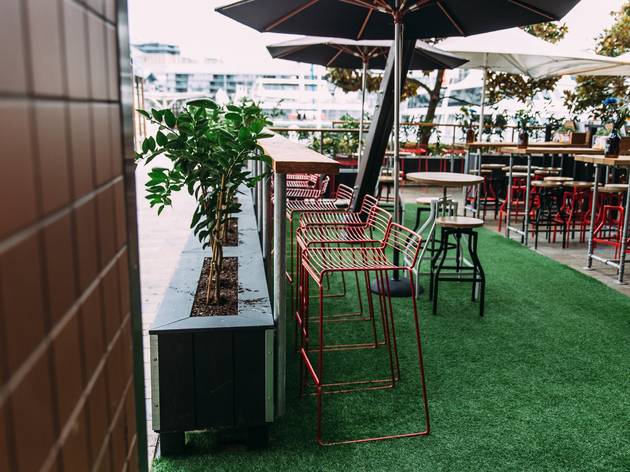 8/14
Photograph: Aristo Risi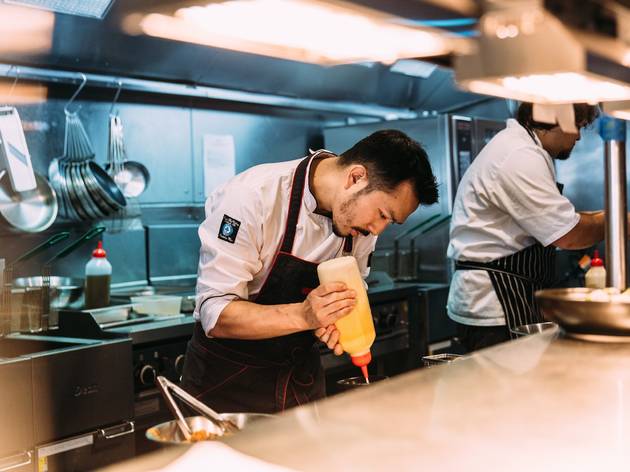 9/14
Photograph: Aristo Risi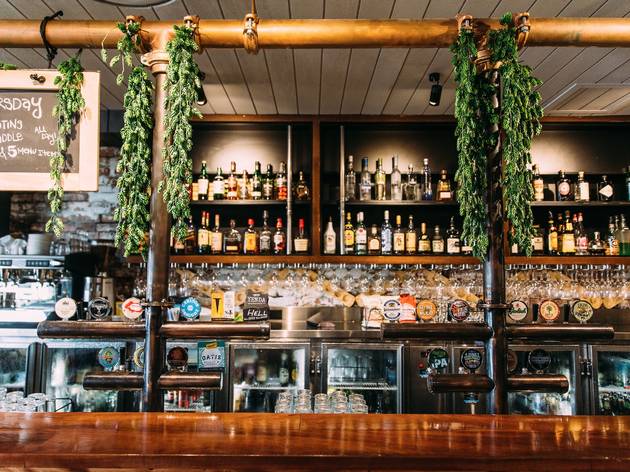 10/14
Photograph: Aristo Risi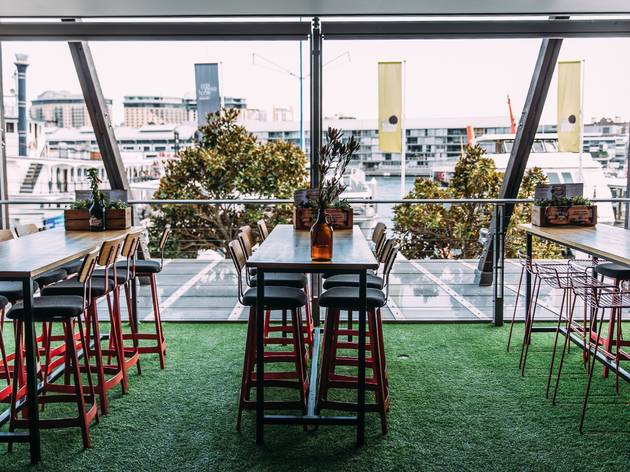 11/14
Photograph: Aristo Risi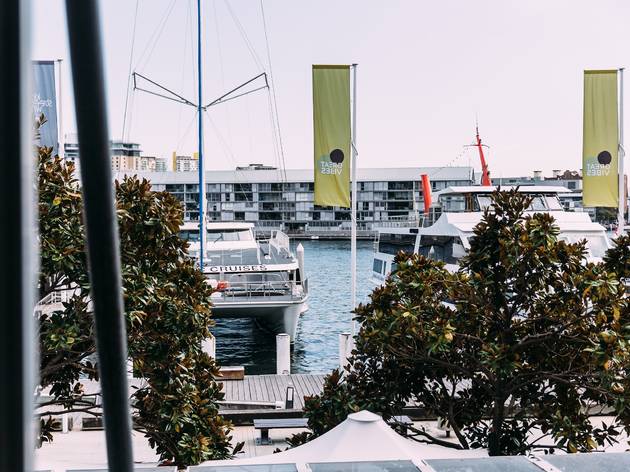 12/14
Photograph: Aristo Risi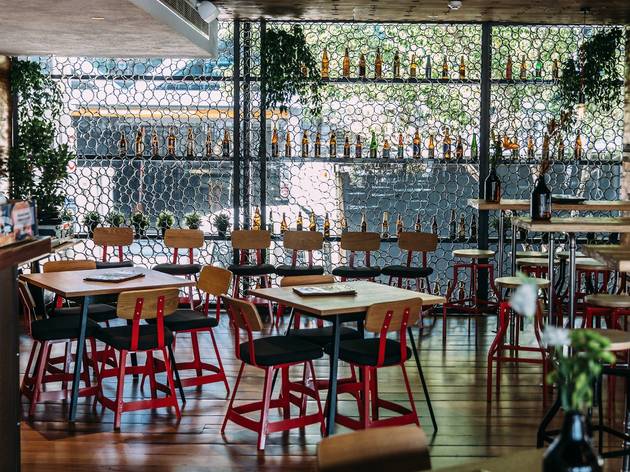 13/14
Photograph: Aristo Risi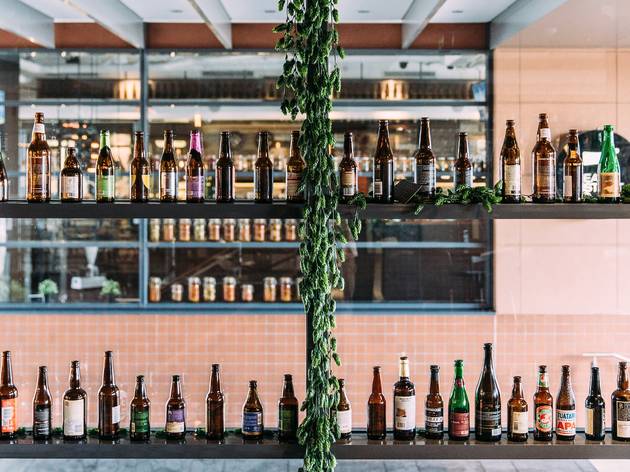 14/14
Photograph: Aristo Risi
We've found 150 good reasons to visit King Street Wharf, and you can drink them all
There are definitely some things in Sydney that are just for visitors. Locals are unlikely to shop for Ugg boots down in the Rocks, or seek out a kangaroo pendant with an opal set in its back. But it pays to take a closer look at the tourist districts of our city, because every now and again you unearth gold from under the mountain of clippy koala souvenirs. Take King Street Wharf, for example. If you dismiss it as a tourist trap you'll only be denying yourself all the harbourfront beers and good times on offer at the Sydney outlet of Beer DeLuxe.
In yet another case of good Melbourne things coming to Sydney (Belle's Hot Chicken, we're looking at you), the craft beer fanatics behind Beer DeLuxe have taken over a space right at the north end of King Street wharf, just before Barangaroo begins, and have set up a two-level temple to fermented fun. How much fun, you ask? Between what's in the fridges and the 20 taps they've got 150 brews available. TL;DR? It's a lot.
People swear that when it's 110 in the shade the only salve is a cider over ice, but those people obviously haven't tried the Royal Jamaica alcoholic ginger beer. This tropical brew is spicy and sweet and may just be replacing Red Stripe Jamaican lager as our Caribbean drink of choice. You didn't come all this way to drink something pedestrian, but for our tastes the 4 Pines Lemon and Melon witbier is a little too out there, so we reel it in with the Ekim grapefruit Viking IPA where the bitter citrus perfectly complements the hoppiness of the brew.
There are times when you're up for drinking something weird, sour, fruity or experimental, and there are days for something that you already know you like. Tuesdays are that day, specifically because there's a $15 beer and burger special that gets you a schooner of 4 Pines Kolch on our visit, with a properly medium rare cheeseburger and hand-cut chips. Want something with bite? The hot wings here aren't just chicken drumettes doused in Frank's Redhot – they use a dry rub here that really unleashes the burn. And if you're not vibing on pub food, a bowl of tuna tataki slices with pickled beetroot, radish slices, red onion ribbons and a creamy sauce gets two thumbs up.
The little hub of venues along the Barangaroo promenade has been coaxing visitors to this previously unappealing part of the city with fried chicken, gin cocktails and roti, but it took Beer DeLuxe to seriously sweeten the deal. Somewhere where you can kick back on the AstroTurfed deck and watch the sun set as you make your way through a treasure trove of beers is a good place to be.
Venue name:
Beer DeLuxe
Contact:
Address:
9 Lime Street
2000