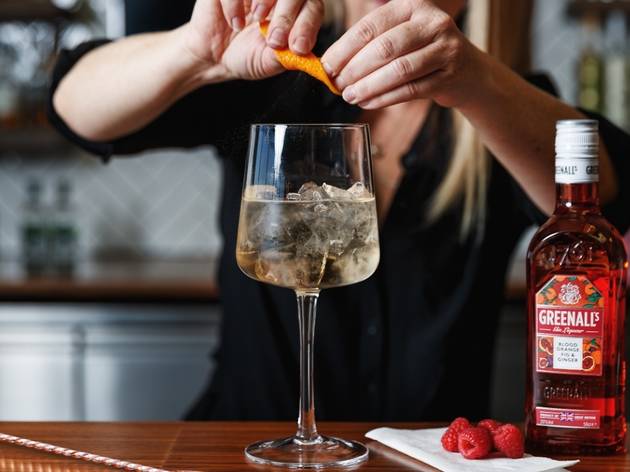 1/3
Photograph: Steven Woodburn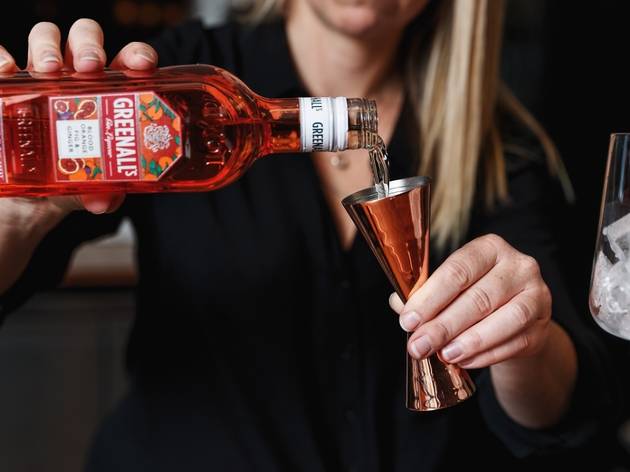 2/3
Photograph: Steven Woodburn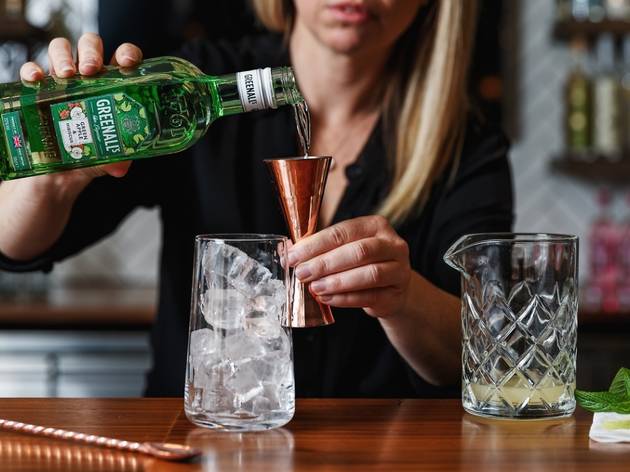 3/3
Photograph: Steven Woodburn
Greenall's Gin launches a new liqueur collection in time for the winter gin season
Taste test green apple and a spicy blood orange twist – two new liqueurs that go down easy under the Sydney winter sun
As winter settles in over Sydney and our social mingling begins to move away from video calls and back into the real world, it's time to get your mitts around a beverage to break the ice. Greenall's Gin, the original handcrafted British gin, has come through with two new liqueurs that make a perfect fit for a sunny winter.
Among the new offerings you'll find Green Apple & Hibiscus Gin Liqueur, which balances the crisp apple taste with the sweet-sour tanginess of hibiscus, and Blood Orange Fig & Ginger Gin Liqueur, which has an intense citrus taste cut with a luscious sweetness from fig, and the zesty spiciness of ginger. These sweet and refreshing gin-ovations will please gin lovers and win over previously reluctant sippers of the juniper spirit.
The sweetness of the liqueurs means they have a very smooth taste and can be enjoyed in a cocktail, paired with prosecco for a Spritz, or on their own over ice. The Blood Orange can be garnished with fresh mint and lemon or a sprig of lavender, and the Apple & Hibiscus can be simply dressed with a slice of Granny Smith and mint to enhance its flavour profile.
The liqueurs are made with distilled gin that is infused with fruits or herbs, then sweetened. Both flavours are created at a lower alcohol percentage (20 per cent ABV, rather than the minimum 37.5 per cent ABV required for gin), which makes them a good alternative for anyone who is thinking of reining in their alcohol consumption without giving up completely.
"It was important to us to give our consumers a new and exciting gin experience, different to the ones they've had before," says Joanne Moore, master distiller for Greenall's. "The new liqueurs are an exciting combination of modern flavours created by our passionate team of craftsmen and women in our Warrington distillery, where Greenall's Gin has been made for more than 250 years."
You can find both flavours at Dan Murphy's stores (you can purchase the Apple and Hibiscus flavour online here, and Blood Orange online here) and you'll also find the Blood Orange variant at select BWS stores.
If you're looking to impress someone with a simple yet exciting cocktail, we're quite fond of the following recipes:

Photograph: Steven Woodburn
Greenall's Spritz
Ingredients:
- 50ml Greenall's Blood Orange, Fig & Ginger Liqueur
- 100ml prosecco
- Orange peel
- Raspberry garnish
Method:
Introduce the liqueur into a spritzer glass, then top with prosecco. Rub the orange peel on the edge of the glass for fragrance, then add a raspberry to garnish.
Photograph: Steve Woodburn
Greenall's Green Apple Collins
Ingredients:
- 50ml Greenall's Green Apple & Hibiscus Liqueur
- 25ml fresh lemon juice
- Soda water
- Mint garnish
Method:
Mix the liqueur, fresh lemon juice and soda water. Garnish with mint.


To find out more, visit greenallsgin.com.