Gunther's Dining Room (CLOSED)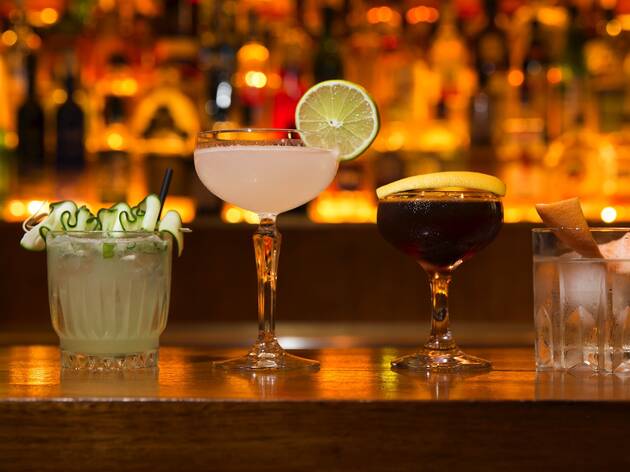 1/10
Photograph: Anna Kucera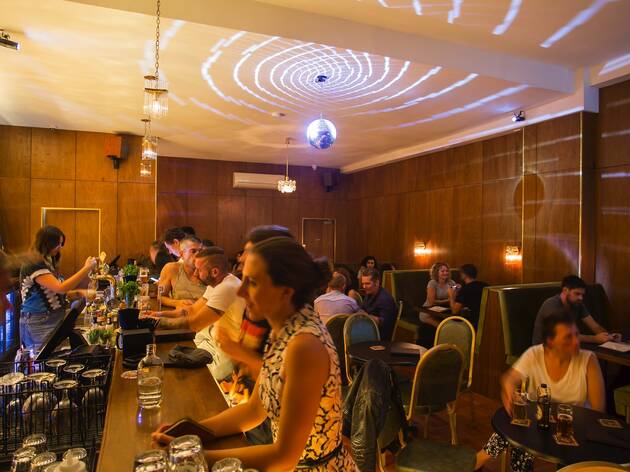 2/10
Photograph: Anna Kucera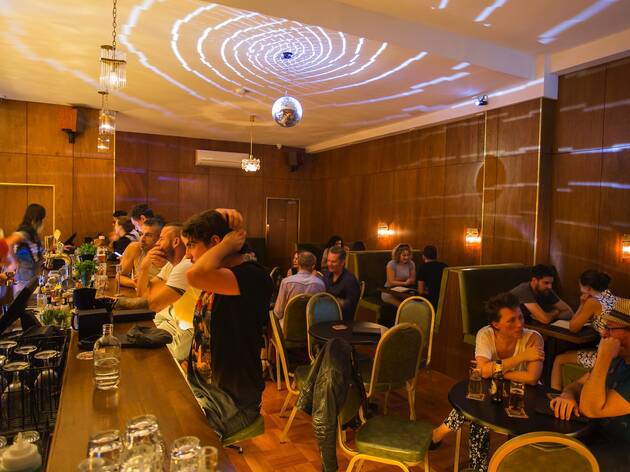 3/10
Photograph: Anna Kucera
4/10
Photograph: Anna Kucera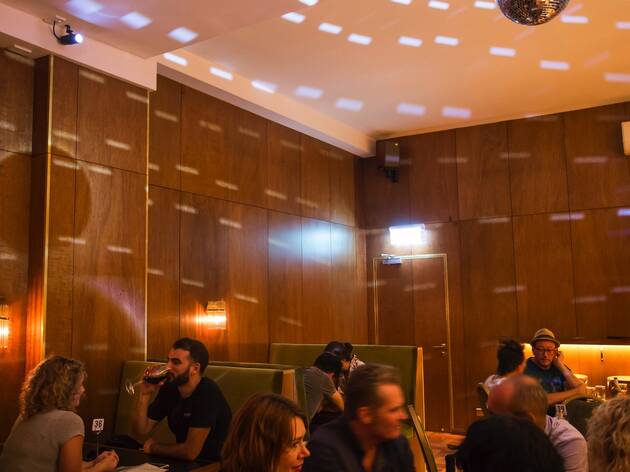 5/10
Photograph: Anna Kucera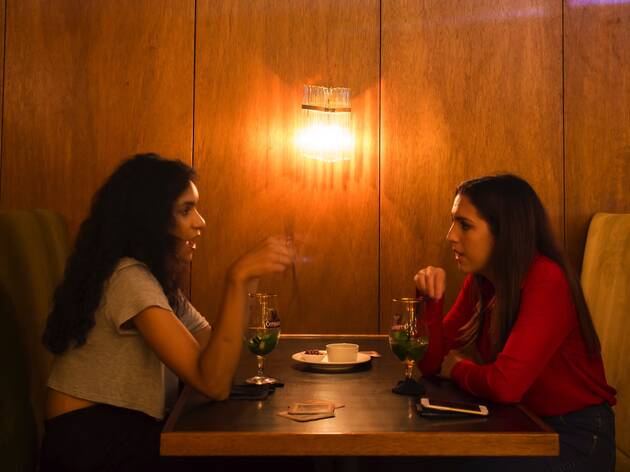 6/10
Photograph: Anna Kucera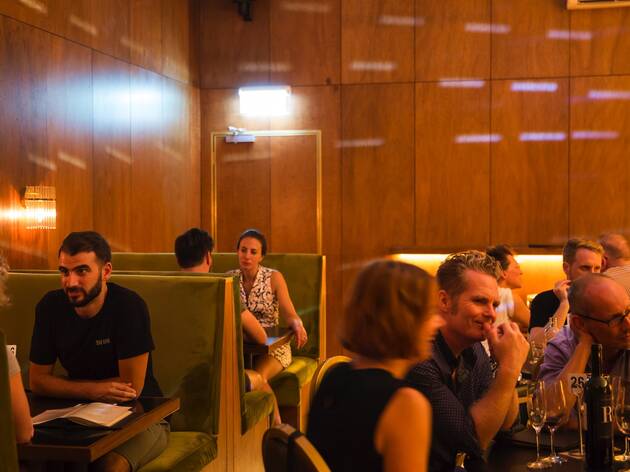 7/10
Photograph: Anna Kucera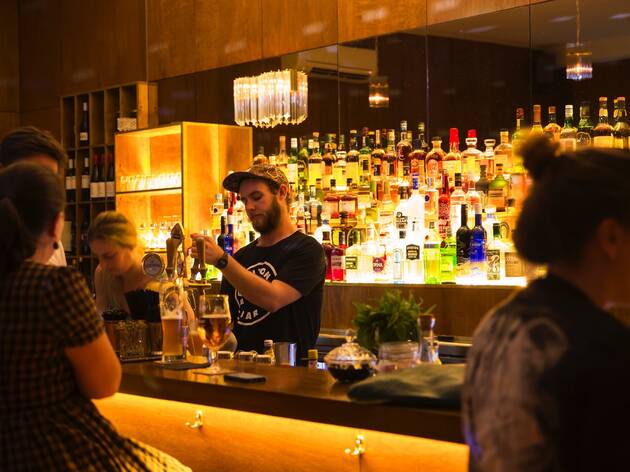 8/10
Photograph: Anna Kucera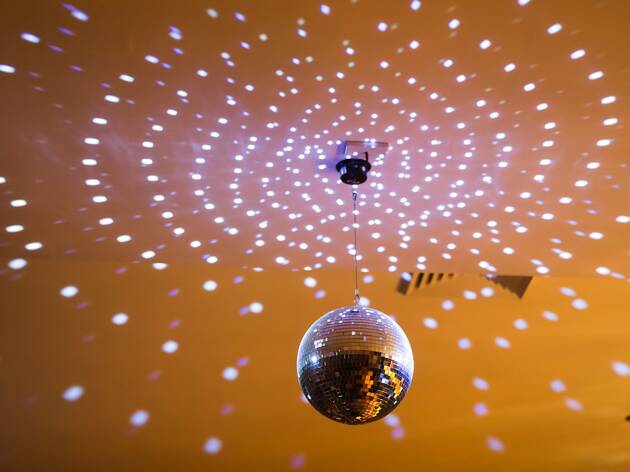 9/10
Photograph: Anna Kucera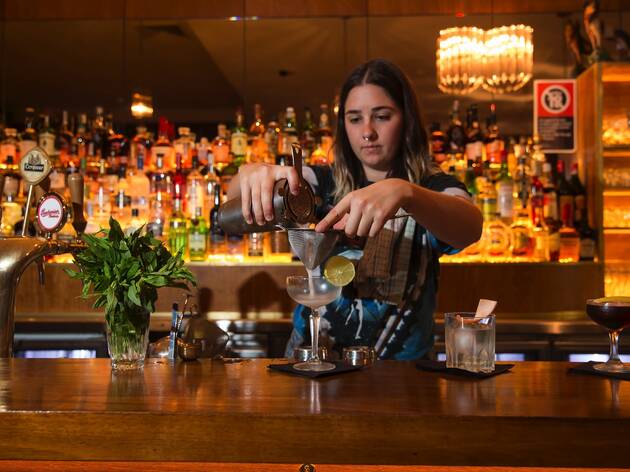 10/10
Photograph: Anna Kucera
Time Out says
Friendly warning! We're working hard to be accurate. But these are unusual times, so please check that venues remain open.
Redfern's newest small bar is giving off some serious Boogie Nights vibes
When Arcadia Liquors arrived in Redfern back in 2012, our response was, "More! More like this." Ask and ye shall (eventually) receive. because now the Arcadia team have opened up a little European bistro just around the corner. Redfern Continental is firing on all pistons, pumping out simple pastas like al dente spaghetti with tender clams, fresh diced tomato, chilli and garlic; or a slow-cooked, comforting lamb ragu; and boasting an easy-drinking wine list for a midweek meal.
But our favourite part of this whole operation can be actually found down the corridor, past the lakeside murals and behind a sturdy wooden door.

The bar out the back of Redfern Continental is a vintage hideaway called Gunther's Dining Room, and whomever the titular character is, he seems far more concerned with what's in his glass than what's in the kitchen.

Going through the door to the compact, wood-panelled room is like going back in time. German rod chandeliers are mounted on the walls and hang from chains on the ceiling, while a nearby mirrorball spins at a swift clip. Olive green velour covers the stools at the bar and the booths that line one wall, while the green vinyl chairs in the middle wouldn't look out of place at a rural RSL. There are no windows, which adds to the whole school formal/Boogie Nights vibe that we are digging.

You may not have his assets, or his coke problem, but you'll feel like Dirk Diggler surrounded by the heady fragrance of grapefruit and maraschino liqueur in your Hemingway Daiquiri, made with white rum, lime and sugar. In fact, a lot of the cocktail list errs on the side of light, bright and bitter, with grapefruit putting on a show in the Herbivore (gin, basil, grapefruit and sugar), the Turkish Delight (tequila, maraschino liquor, rosewater and grapefruit), and the house take on a recipe from New York's Death and Co bar, the Elder Fashion, which is made with gin, elderflower liqueur, grapefruit and orange bitters. It's a bitey citrus party up in here.

Want something longer (and cheaper) to stretch out the hours? The beer list is dominated by the Czechs, with Cernovar pale ale and Budweiser Budvar lager on tap and more in bottles. Germany gets the third tap with a Liebenweiss hefeweizen, while Cintra (Portugal), Birra Moretti (Italy), Boddington's (UK) are throwing their own little Euro party in the fridges.

We like the drinks, and we really like the fitout, but what we love most is a playlist that lines up a king hit collection of Otis Redding, Sam Cooke, Bobby Darin, Al Green, Nina Simone, Johnny Cash, and Tom Waits. We'd visit for the tunes alone.

When you want a little art with your drink, you head around the corner and down Regent Street to the Bearded Tit. When you fancy a Negroni and a jaffle, Arcadia's the one for you. Sea shanties and American brews can be had just a few doors down at the Dock, and here comes Gunther's, giving us the Euro throwback booze den we didn't know was missing... and now can't do without.
Details