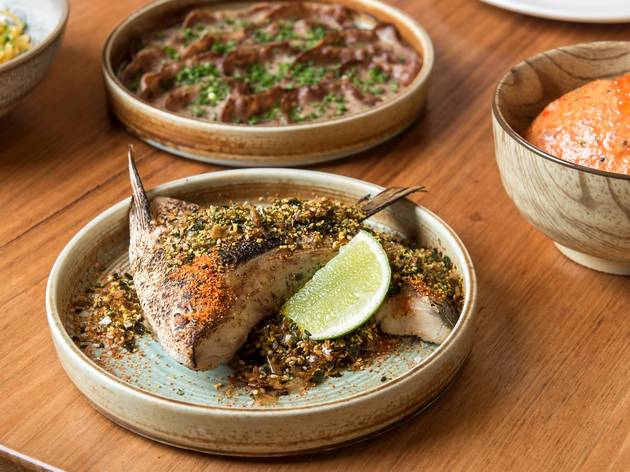 1/11
Photograph: Cassandra Hannagan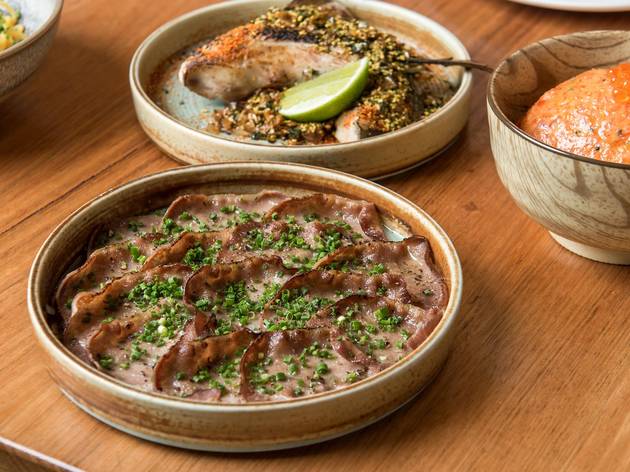 2/11
Photograph: Cassandra Hannagan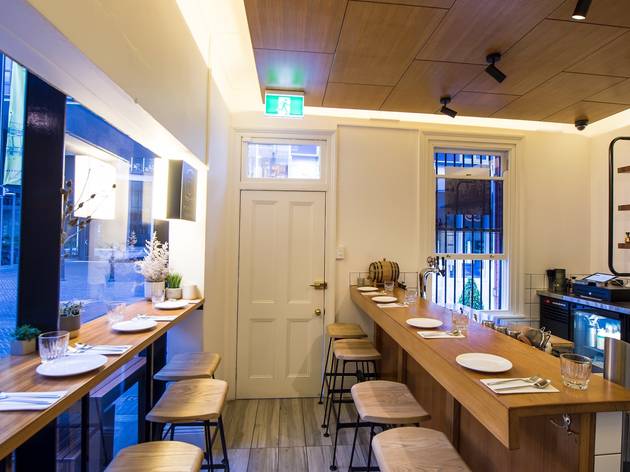 3/11
Photograph: Cassandra Hannagan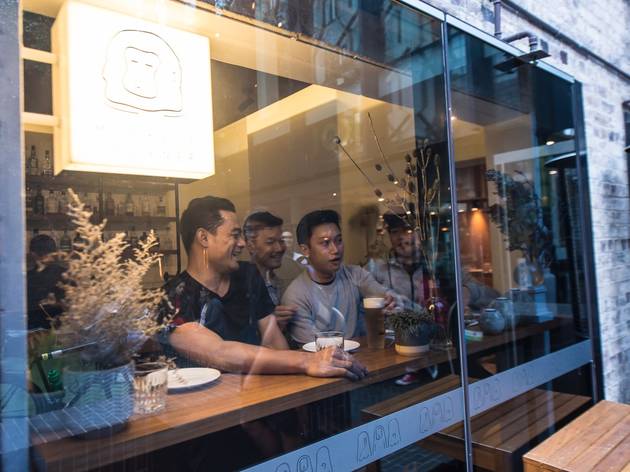 4/11
Photograph: Cassandra Hannagan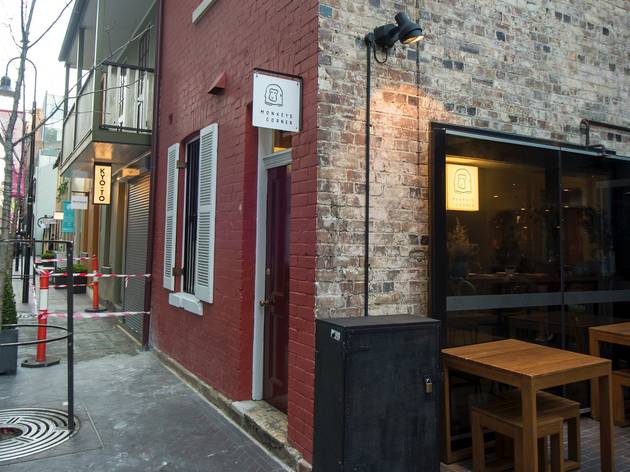 5/11
Photograph: Cassandra Hannagan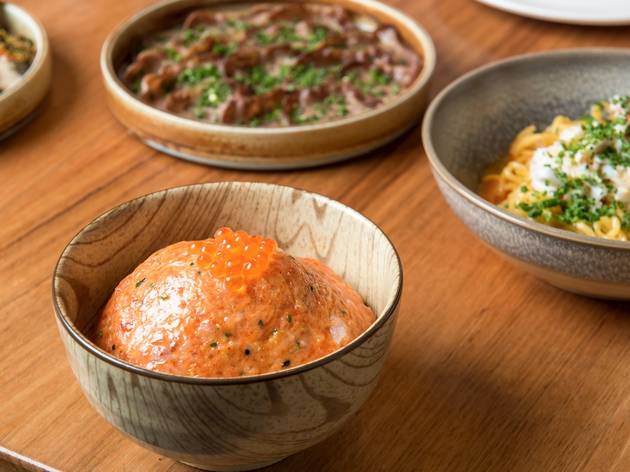 6/11
Photograph: Cassandra Hannagan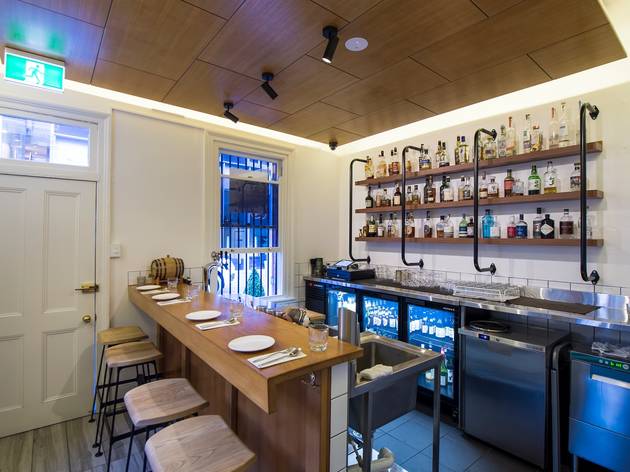 7/11
Photograph: Cassandra Hannagan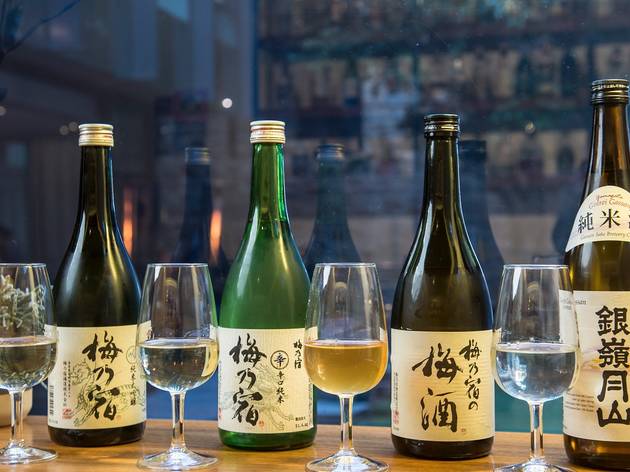 8/11
Photograph: Cassandra Hannagan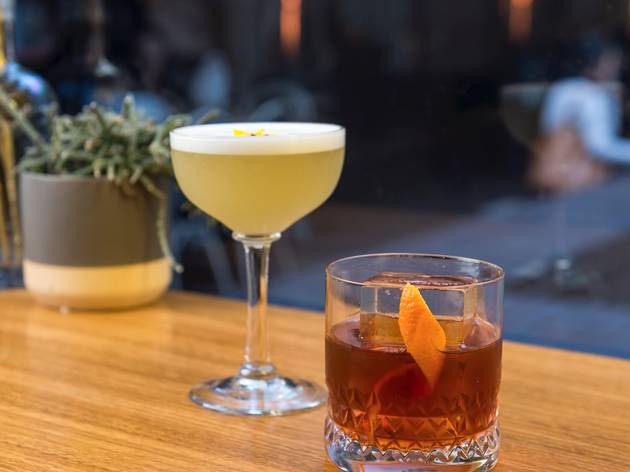 9/11
Photograph: Cassandra Hannagan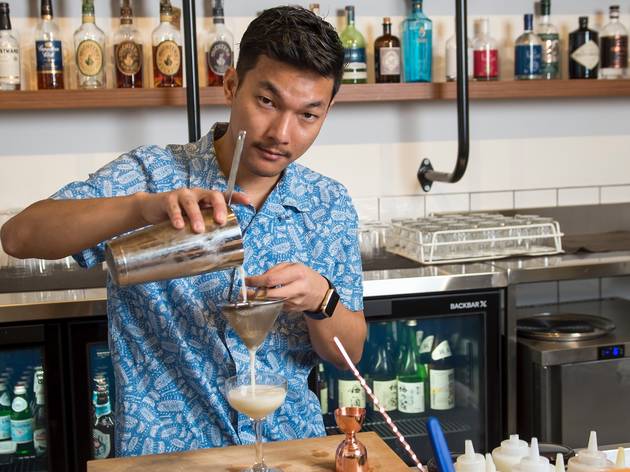 10/11
Photograph: Cassandra Hannagan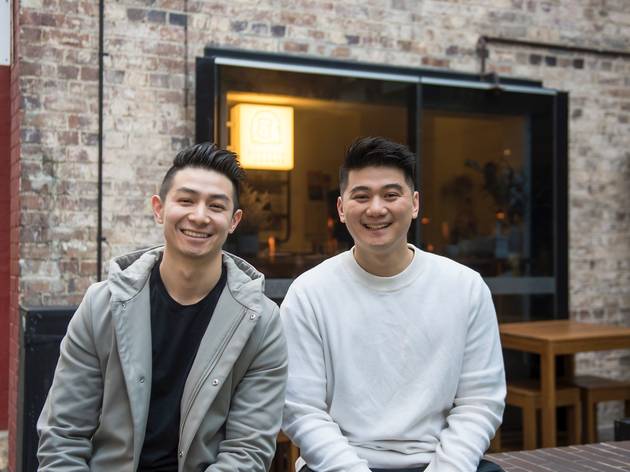 11/11
Photograph: Cassandra Hannagan
Time Out says
Keep a monkey grip on your seat because once you get into this tiny snack bar, you won't want to leave anytime soon
Unless you're in neon-lit Tokyo, rice bowls and grilled fish collar aren't exactly what you think you'll be eating when someone says 'small bar'. Yet at Monkey's Corner, owned by brothers Arnold and Reynold Poernomo – the latter of MasterChef fame – those words stick with you because they're also the reasons you can't get a seat at the bar.
Granted, it's only a 20 seater. Even without the frustratingly popular snacks, your chances of landing a spot in this tight Chippendale corner is still slim.
You may end up sitting shoulder to shoulder with punters looking out the window, salaryman style. Who needs eye contact when you're busy popping a edamame spiked with tangy smoked paprika into your mouth? Get your hands dirty with the fatty grilled kingfish collar, seasoned with house furikake and shichimi, then charred with a blowtorch until its skin crisps to a silver crackling. No, it's not pretty. But why should it be? These are drinking dishes — what chef and co-owner Arnold refers to as 'Asian comfort food'.
Arnold has a love of umami-driven cuisine, and fans clamour for the paper-thin slices of ox tongue shallow fried in beef fat and cut with a squeeze of lime; also the springy egg noodles with sweet strands of chilli crab. Our money, however, is on the spicy trout belly. For $14 you get a sweet rice bowl covered in an inch-deep mix of fresh trout, spicy mayo and eschalots. The dish is inspired by Arnold's travels, during which he saw Japanese sushi chefs make regular guests a complimentary raw tuna donburi at the end of a long (hard-drinking) night. Pair these bar eats with a yeasty Asahi Black on tap or go hard with the short (but legit) $10-a-pop junmai sake list.
At Monkey's Corner, the cocktail menu is as playful as the food. We're talking Pandan Ginger Pisco Sour with a tart, fine-dining dessert bent (the Pisco is infused with pandan leaves with a water circulator at 60°C), or a Reversed Old Fashioned – a Amaro-heavy version of the classic – made with Michter's American Whiskey. Whatever you do, be sure to look out for the season's specials. If you're dropping by during truffle season, don't miss the Chocolate Truffletini. Picture a velvety chocolate drink with a sliver of hazelnutty truffle, a touch of honey and vodka-laced Cognac. In the wrong hands, it might turn into a sugary mess. But this works, thanks to a touch of bitterness in the housemade Callebaut chocolate ganache base, matching the earthiness of the mushroom.
The proportions here may be more pygmy marmoset than King Kong, but we suspect the competitive element of getting a seat in this corner of Chippendale's eating and drinking hub might be all part of the appeal. Squeeze in for some of that monkey magic.
Details
Address:
40
Kensington St
Chippendale
Sydney
2008

Contact:
Opening hours:
Tue-Fri 5pm-11pm, Sat noon-11pm, Sun noon-10pm
Best selling Time Out Offers