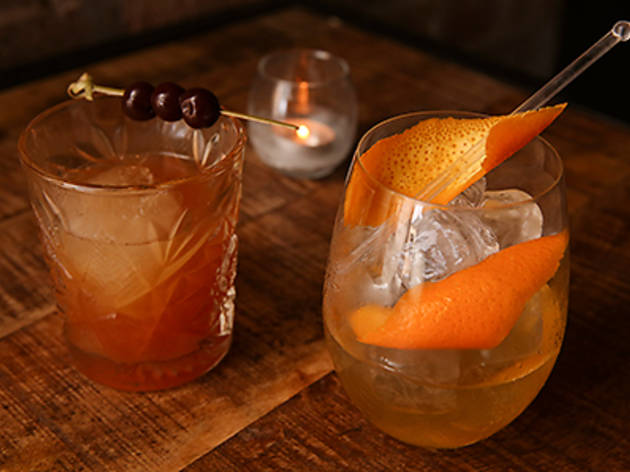 1/11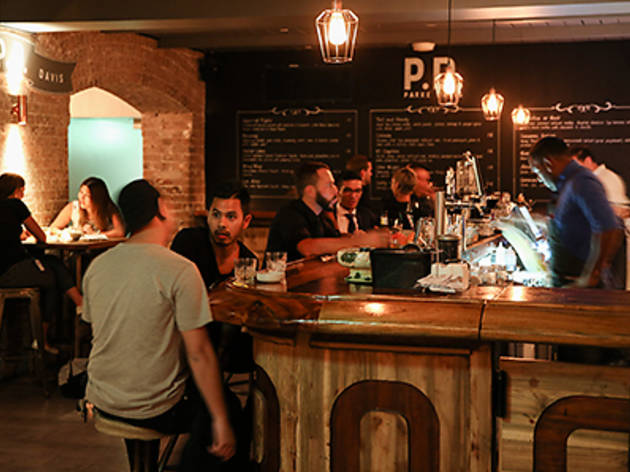 2/11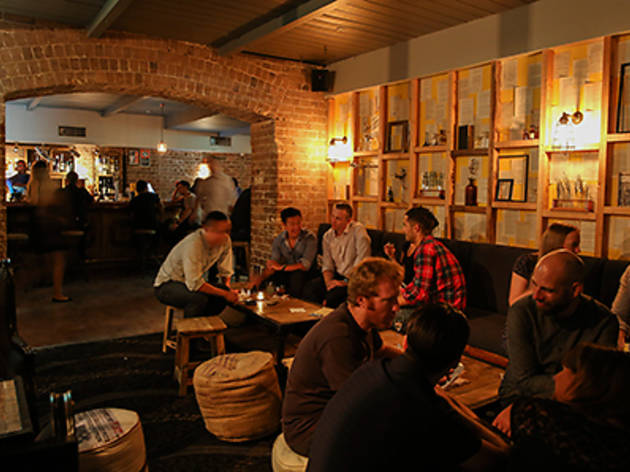 3/11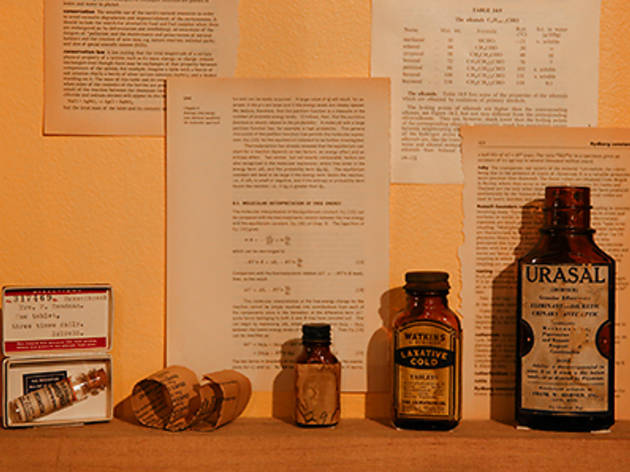 4/11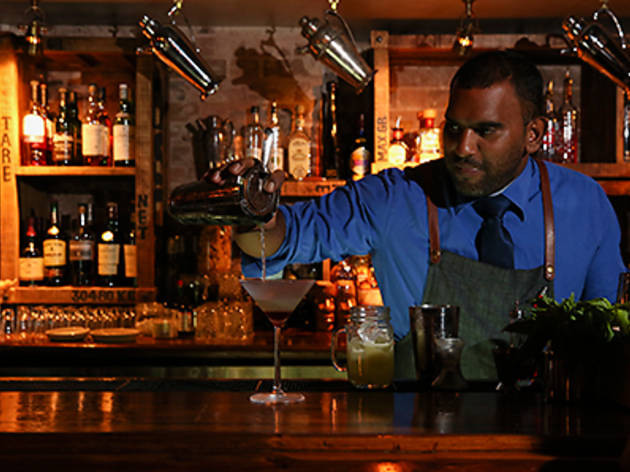 5/11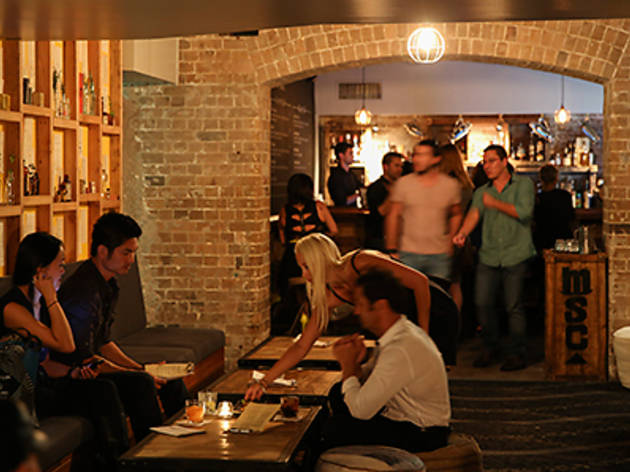 6/11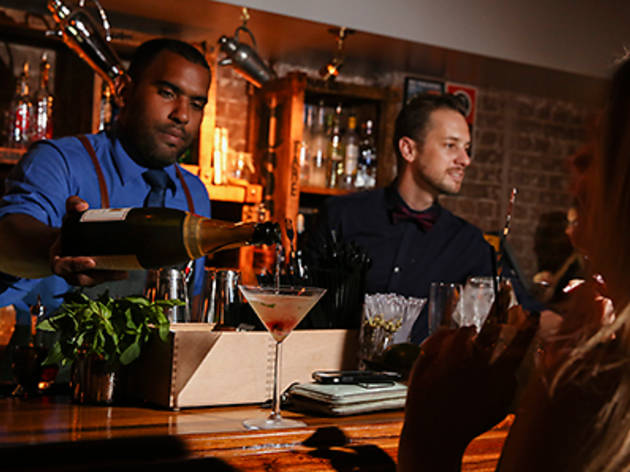 7/11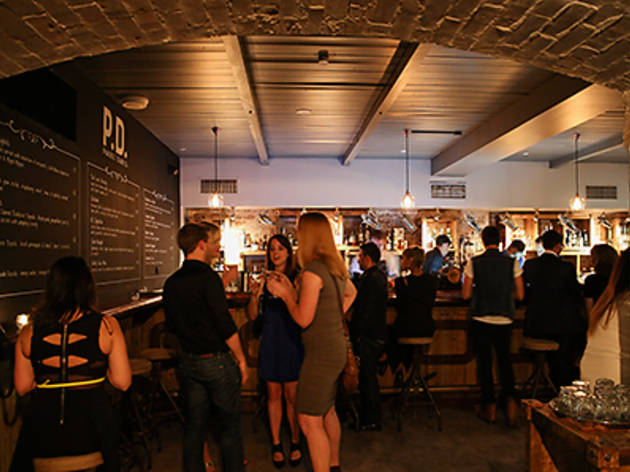 8/11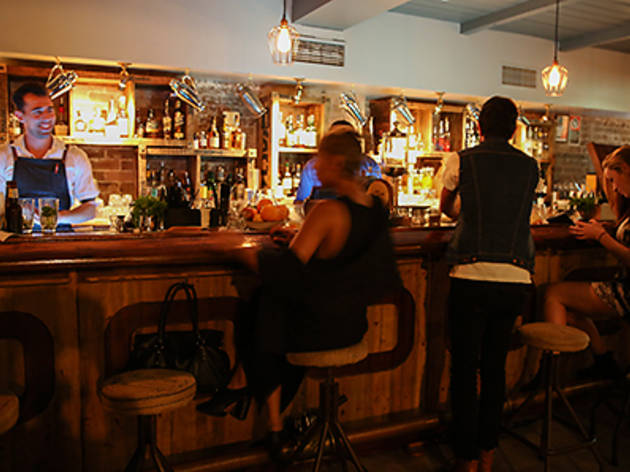 9/11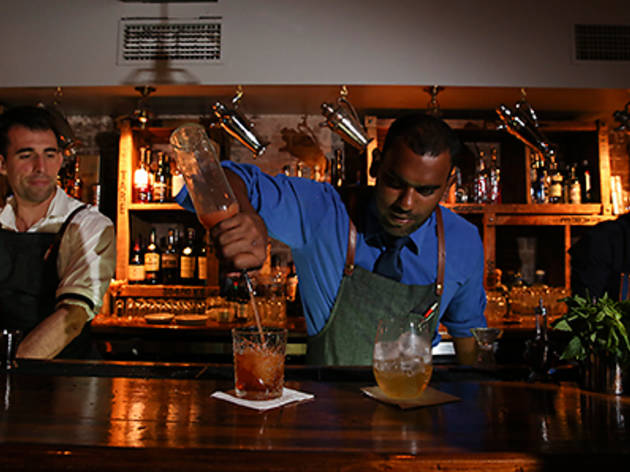 10/11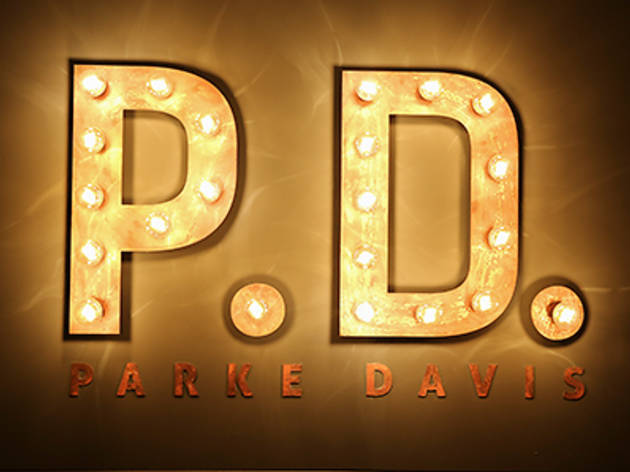 11/11
Time Out says
The inner, inner city gets a brand new cocktail bar
Here's a Saw-like conundrum for you: your bartender serves you a sweet, syrupy, vanilla drink chilled with a vanilla ice sphere. The drink is not cold enough. If you stir the drink further to melt the ice and chill the drink, it will become more vanilla-y. If you leave the drink alone and don't disturb it, it will stay warm. Let the battle of wills begin.

At Parke Davis, a brand-new city cocktail bar named for the American pharmaceutical company (incidentally the same company that originally patented and manufactured PCP), the name of the game is cocktails. They're served from an attractive, solid bar decorated with old packing crates that double as shelves, and antique metal cocktail jugs hanging from hooks.

The rest of the space is made up of banquettes that line the walls and upholstered packing sacks that double as seating. They're waiting on a shipment of old American apothecary glasses and jars to fill the not-quite-finished shelves at the back of the room. It's a nice continuation of the whole pharmaceutical theme.

In the glass, we've got that sweet vanilla number they're calling the El Capitan – raisin-infused rum, smoked maraschino liqueur and pink grapefruit juice stirred together and ostensibly chilled with that big hunk of vanilla ice. With respect to Blazers, Toddies and their ilk, no drink ever suffered from being too cold. Just dropping an ice cube in a juice-based cocktail made in an un-chilled (but very beautiful) glass doesn't really do much to help the cause.

A Nacho Libre – salted caramel tequila, (more) pink grapefruit juice and chamomile tea – is the next suggestion from behind the bar. But we go for the straightest thing on the menu we can find instead. That turns out to be a drink called the Los Altos: reposado tequila, honey water, orange bitters. Our bartender warns us that it's "very tequila-forward" and offers to make it sweeter for us. We assure him that we'll probably be just fine. It certainly looks right: a lovely chunk of ice sitting in about two fingers of hooch. Sadly, it's crazy-sweet – like a family of bees took up residence in the stemless glass it's served in.

On the plus side, they're playing some fun rockabilly music, serving a tasty complimentary nut mix, there's Asahi on tap and Australian Brewery tins in the fridge for the non-cocktail drinkers. If you're more than snackish, there's a full bar menu that includes more puns than we have time to list (we'll make an exception for rock'n'lobster roll). We also spy some single estate mescal and a strong selection of single malts. If anything, you could always order a Lord Nelson pale ale for one hand and a measure of Ardbeg for the other. As we always say, when in doubt, get out the Irish handcuffs.
Details
Users say