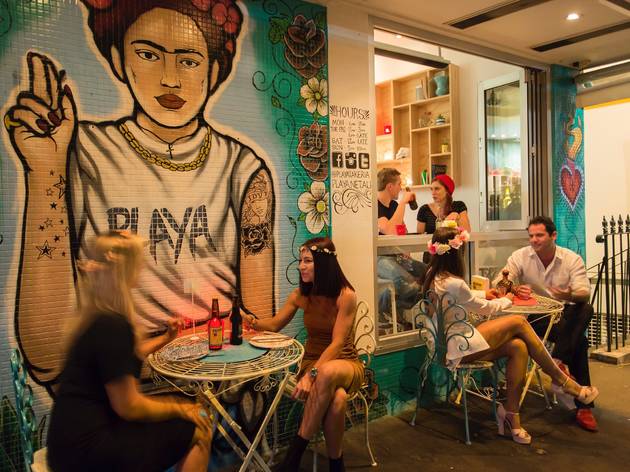 1/7
Photograph: Anna Kucera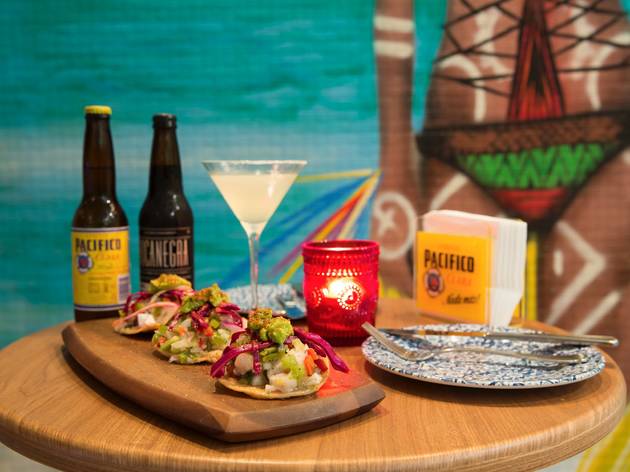 2/7
Photograph: Anna Kucera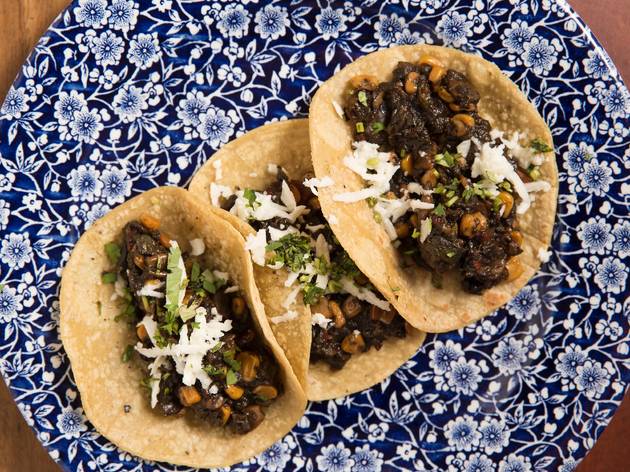 3/7
Photograph: Anna Kucera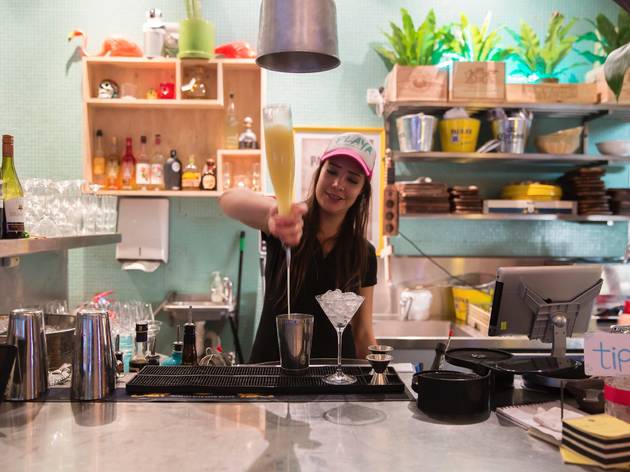 4/7
Photograph: Anna Kucera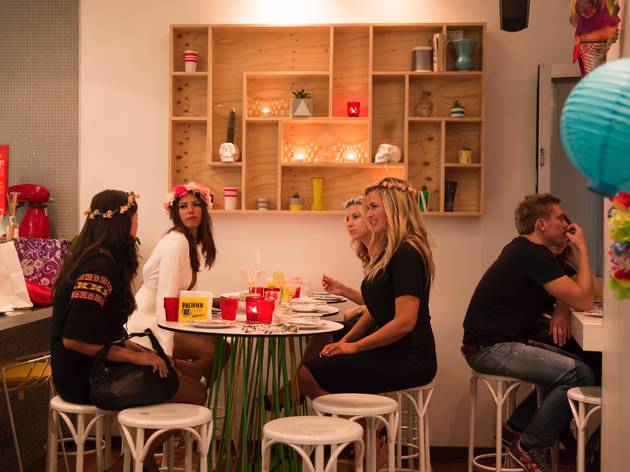 5/7
Photograph: Anna Kucera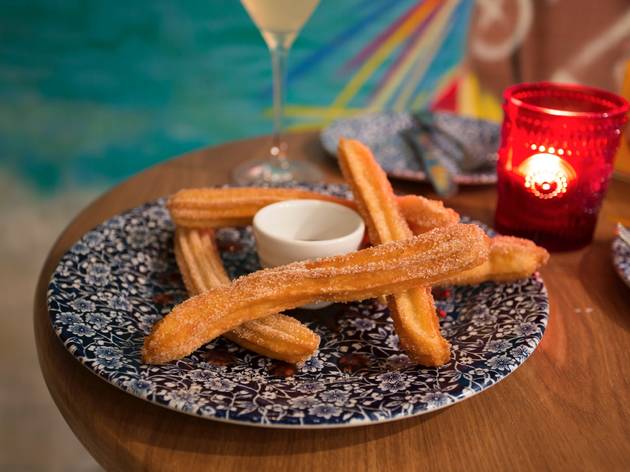 6/7
Photograph: Anna Kucera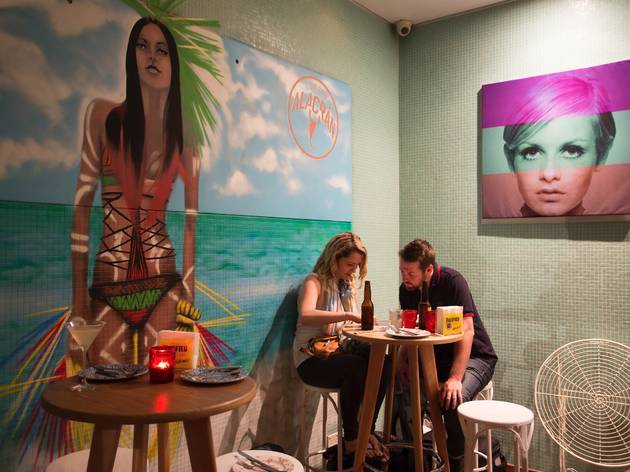 7/7
Photograph: Anna Kucera
Have we found Sydney's best burrito?
Trying to pack too much into a burrito is a rookie error. You don't need to fit the full flavour spectrum of Mexico inside a tortilla, and frankly it's asking too much of a simple piece of flat bread, anyway. The chefs at Playa Takeria, the Mexican bar and restaurant on the old Fish Face site in Darlinghurst, know this. They have their burrito game on lock.

In their el chingon burrito, juicy strips of marinated pork, smoky with paprika, are spit roasted on an upright rotisserie (yes, like a kebab joint) and then rolled up with rice, black beans and a generous layer of grated cheese. This little bundle of flavoursome joy then sees enough time on the grill to ensure the outside gets toasted and crisp while the queso fresco inside is properly melted. There's a tablespoon of guacamole to accompany and you'll want that complimentary side of salsas – light green is mild; dark is smoky and medium; orange is hot.

If you need something light and bracing to counter the burrito bulge order the ceviche tostaditas. Chunks of barramundi or snapper (it will depend on what's at the market that day) pack a citrus blast after being cured in lime juice. The meltingly tender morsels are then scooped onto a flat, crisp cracker, dressed in shredded red cabbage and guac and sprinkled with Tajín, a tangy, spicy Mexican seasoning made with ground chillis, lime and salt. We will now spend the next week hunting down a bottle and shaking it over everything.

Your night will be incomplete without an agave-based beverage. Here, they fill your mind with Mexican sunshine whether you go the brisk Tommy's Margarita route, or opt for the longer and surprisingly sweeter Paloma. If your late teen years left you fearing tequila, this is the place to embrace it forcefully, and at a higher price point.

Lately we've heard Mezcal compared to whisky when it comes to regional differences and subtle flavours in the spirit, and we are on board after sipping El Jolgorio Madrecuixe, a smoky boutique Mezcal from Oaxaca. The spirit is served in a coconut shell and arrives with an orange wedge dressed in more Tajín on the side. This is a country mile from the slammers of your party days.

Prefer a sugar rush to a tequila buzz? Five crunchy churros rolled in granulated sugar and dipped in a caramel sauce will sort you out.

There's no mariachi music or novelty hats at Playa Takeria – they wouldn't fit in the tiny space, anyway. What they do have are three painted cow skulls, a bikini babe mural, red tea lights and some plastic flamingos behind the counter. And the playlist is probably what someone would file under 'chilled beats'. This isn't a themed restaurant, but it is the best burrito we've had this side of 2am in Sydney. Add a blinder of a Margarita to the mix and this is officially our new favourite place to get into gear for a night out.
---
Venue name:
Playa Takeria (CLOSED)
Contact:
Address:
132 Darlinghurst Rd
Darlinghurst
2010

Opening hours:
Mon 6-10pm; Tue-Thu 11am-3pm, 6-10pm; Fri 11am-3pm, 6-11.30pm; Sat 11am-11.30pm; Sun 5-9pm
Rating Breakdown
5 star:

0

4 star:

0

3 star:

0

2 star:

1

1 star:

0